Blog > Category Post > Posted: 2022-Mar-22, Updated: 2022-Jun-26
Windows Guide - Learn more about windows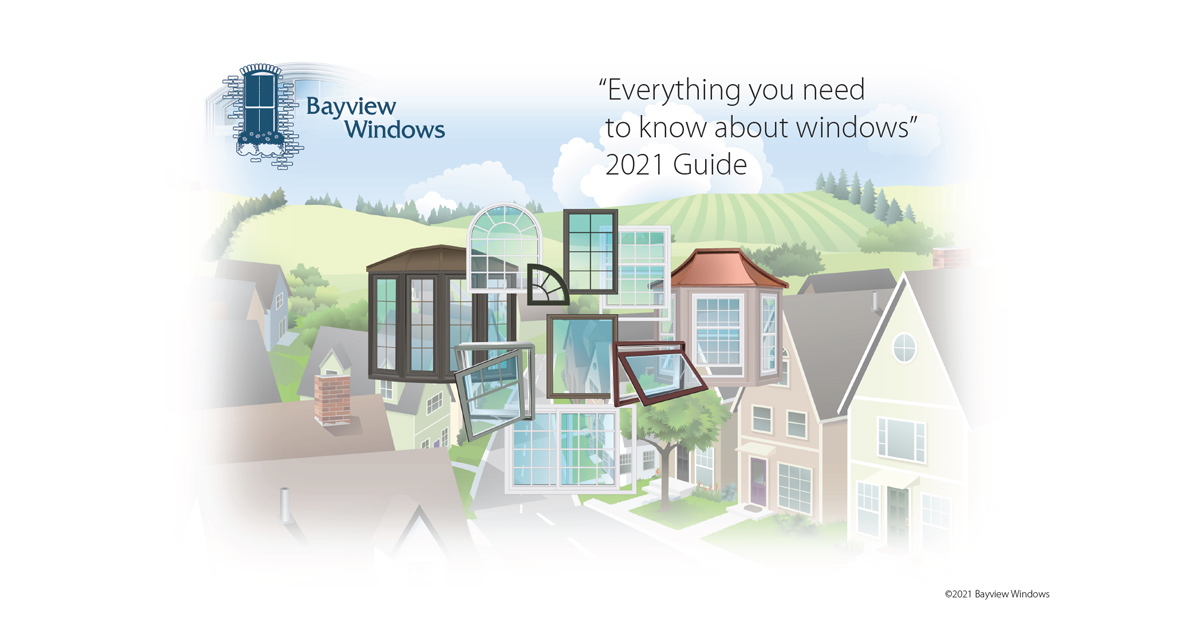 So, you are thinking about buying replacement windows? Funny how a simple thing like buying a window has become such a complicated ordeal. To help you trudge through the options that will get you the exact results you are looking for, we've just updated our Bayview Windows "Everything you need to know about windows" 2021 Guide in PDF format. 30 pages of information, diagrams and advice to help get you started.
Buying windows can be a tricky endeavour, there are so many brands, so many options, so many window installation companies. This guide will help you get a better understanding of the options available and some of the pitfalls to watch out for when shopping for new or replacement windows - so that you can find an outstanding window solution that provides optimal performance and future proof protection.
Imagine all the possibilities - everything from energy-saving efficiencies to self-cleaning glass - pick a style to match your home and your personality, make informed decisions to maximize your options and suit your budget, decrease your energy costs - feel confident you've made the right choices.
Here's what's in our booklete:
INTRODUCTION
WINDOWS

Interior Anatomy
Exterior Anatomy
Exterior Finishing
Types of Windows
Custom Window Shapes
Window Flashing
Frame Materials
The Sash
Hardware
GLASS
Glass - Technology
Glass - Glazing
Glass - Spacers
Glass - Gas Fills
Glass - Coatings
Glass - Tints
Glass - Privacy Solutions
Glass - Grills
ENERGY EFFICIENCY
Energy Star Climate Zones
Understanding Ratings & Values
Efficiency by Window Type
CLIMATE
Condensation
Condensation - The Variables
Where's the Sun?
INSTALLATION
Full-frame vs Pocket
Professional vs DIY
What to Expect
Finding the Right Warranty
Window Company Check List
BAYVIEW WINDOWS