Find your perfect entrance door
At Bayview Windows, we invite you to discover the perfect blend of elegance and security. Our front entry doors redefine the concept of a captivating entrance, offering a harmonious fusion of style, durability, and craftsmanship. You can choose from a wide array of brands, designs, colours, and finishes to personalize your home's entrance, and our expert team will guide you seamlessly through the selection process.
Our front entry doors not only exude beauty but also incorporate advanced security technology, reflecting your style and uncompromising quality standards. Whether you lean towards timeless traditional designs or sleek contemporary aesthetics, our collection will enhance your home's curb appeal.
Entrance door gallery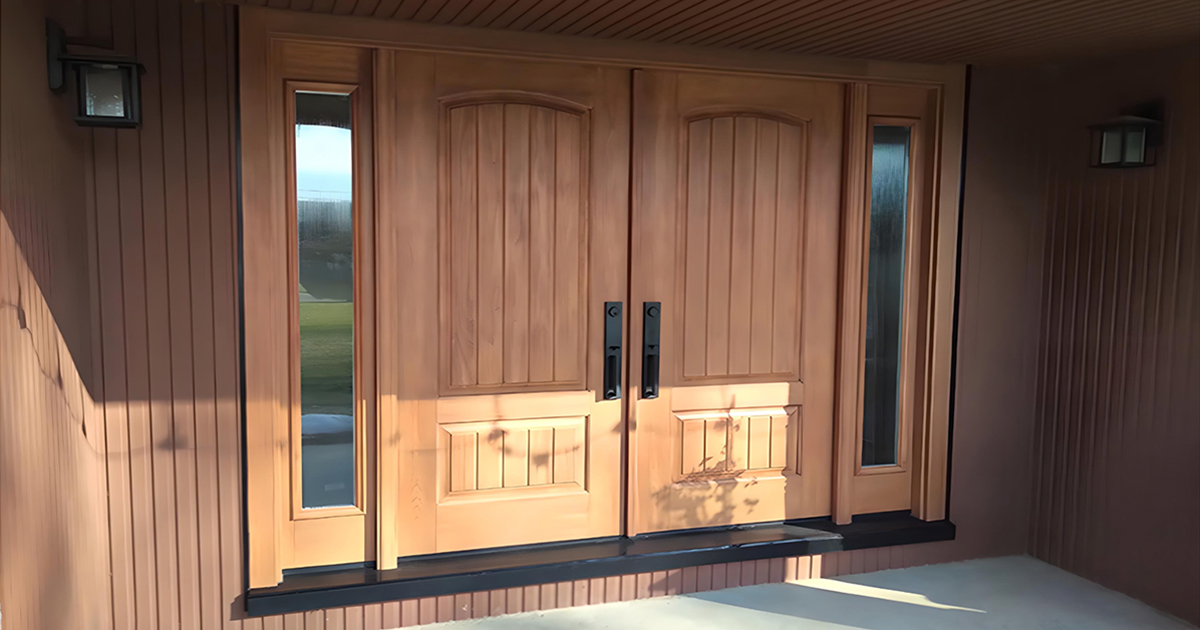 Door lites - to match your unique taste
and the style of your home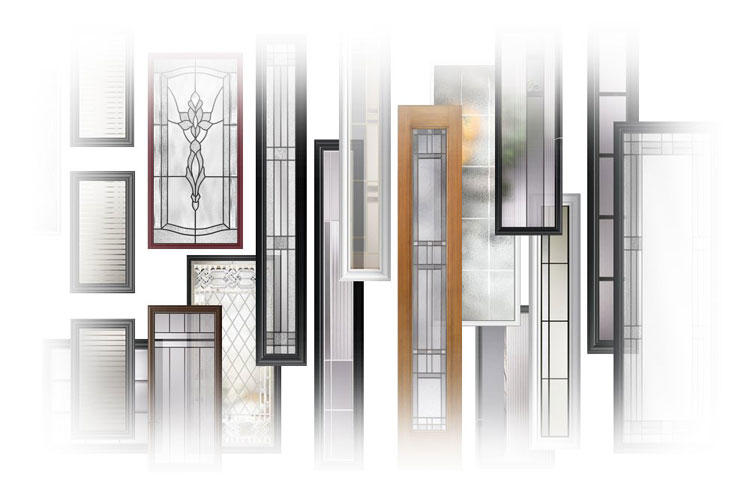 Explore countless door lite options from Novatech, Vitre-Art, and Verre-Select to elevate your entryway. From stained glass to frosted, obscured, or printed glass, the possibilities are endless. Click on a partner logo above to visit their website, or come talk to our friendly and knowledgeable staff for guidance in finding your perfect door lite.
Exquisite craftsmanship: Exceptional warranty
Using only premium-quality installation materials, our professional installation teams take pride in ensuring the highest quality and craftsmanship in everything they do.
Rest easy with our lifetime limited warranty, covering both labour and materials. If anything falls short of perfection, simply reach out and we'll swiftly rectify it, ensuring your complete satisfaction.
Energy Star certified entrance doors

Almost all of our entrance door products are Energy Star approved, and many of our glass and door lite suppliers are as well. For more information on our suppliers, please visit the respective product line links.
Residential entrance door features & options
Dimensions Doors has been innovating for nearly 30 years now. Our unparalleled expertise, experience, and service are delivered to you through reliable distributors throughout Eastern Canada.
We manufacture a wide range of more standard products and also specialize in custom-made products. With state-of-the-art equipment, anything is possible.
Over the years, Dimensions Doors has built a strong and reliable team, offering personalized service in order to better meet your requirements. This team is the key to our success!
Standard features:
Prepainted white slabs on all standard-sized wood-frame doors
Standard 4"X4" hinges will fit the hinge preparation
Wood brickmould
Brass hinges
1 1/4" wood frame for maximum rigidity
24-gauge hot-dipped, galvanized steel with polyurethane foam insulation for the ultimate in strength and durability
Dorplex is more than elegance and style. For close to thirty years, Dorplex has been about the high-quality materials they use to manufacture their products. Whether it's steel or fiberglass, Dorplex is quality with pride and passion.
Your entranceway will give the outside world a sense of who you are. Feel free to let your creativity explore the endless possibilities available through Dorplex.
Choose from dozens of Dorplex decorative glass styles or the simplicity of traditional paneled doors.
Standard features:
Lifetime Bayview Windows Labour Warranty
Lifetime Dorplex Product Warranty
24 gauge steel slab - pre-finished to resist rusting
Pine finger-jointed wood with no knots
Brickmold comes in 1 5/8" and 2 1/8" to meet your measurement requirements.
The durable door sweep is made with 10 fins to stop cold, wind, and rain from entering your home.
Weatherstripping is inserted into the door post to prevent air infiltration
Laminated vinyl cladding systems that are glued to the wood substrate
Premium ball bearing hinges allow the door to move more freely through the entranceway
The slab is filled with polyurethane insulation - which keeps your home warm in the winter and cool in the summer
The lock block is 16 inches which will accommodate almost all hardware.
Choose from a wide variety of Stain and 39 Designer
Steel and fibreglass options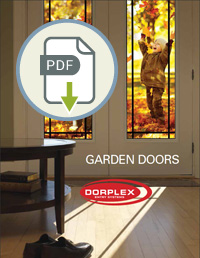 Mastergain product information is off-line
Standard features:
Standard features are off-line
North Star product information is off-line
Standard features:
Standard features are off-line
Del product information is off-line
Standard features:
Standard features are off-line
Dayside product information is off-line
Standard features:
Standard features are off-line
Visit our showroom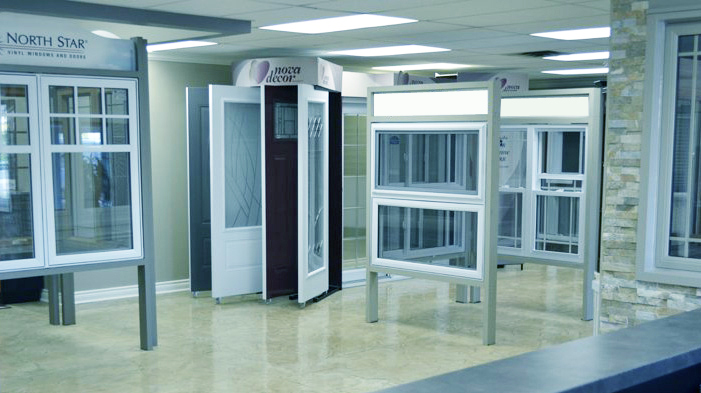 Visit our showroom and discover an unparalleled experience. Our expert team is ready to assist you in exploring possibilities and tailoring the perfect solution for your home while respecting your style and budget. Begin your space transformation today by calling for a complimentary in-home consultation and a personalized quote.
For your convenience, we offer after-hours appointments on both weekdays and weekends, ensuring you have ample time to explore our remarkable product samples firsthand.
Need more information?
If you are looking for an energy-efficient door, choosing the right product and the right installation company will make a huge difference. Want to know more about our energy-efficient Energy Star® doors, please give us a call or request more information via our contact form. We'd be happy to answer all of your questions.