Blog > Category > Entrance Doors
19 things to know about entrance doors before you shop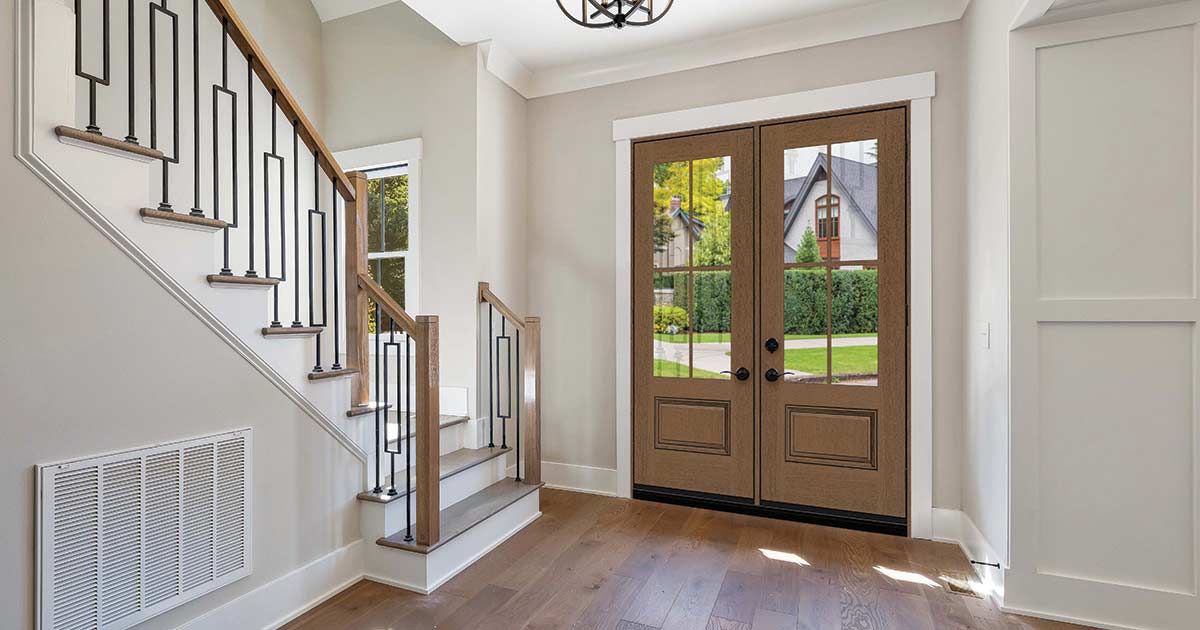 Residential entrance doors, also known as front doors or entry doors, play a crucial role in enhancing the aesthetic appeal, security, and energy efficiency of a home. They are the primary point of entry and exit for residents and visitors, making them an essential component of any house. Here are some key points about residential entrance doors:
Things to consider when replacing your old entrance door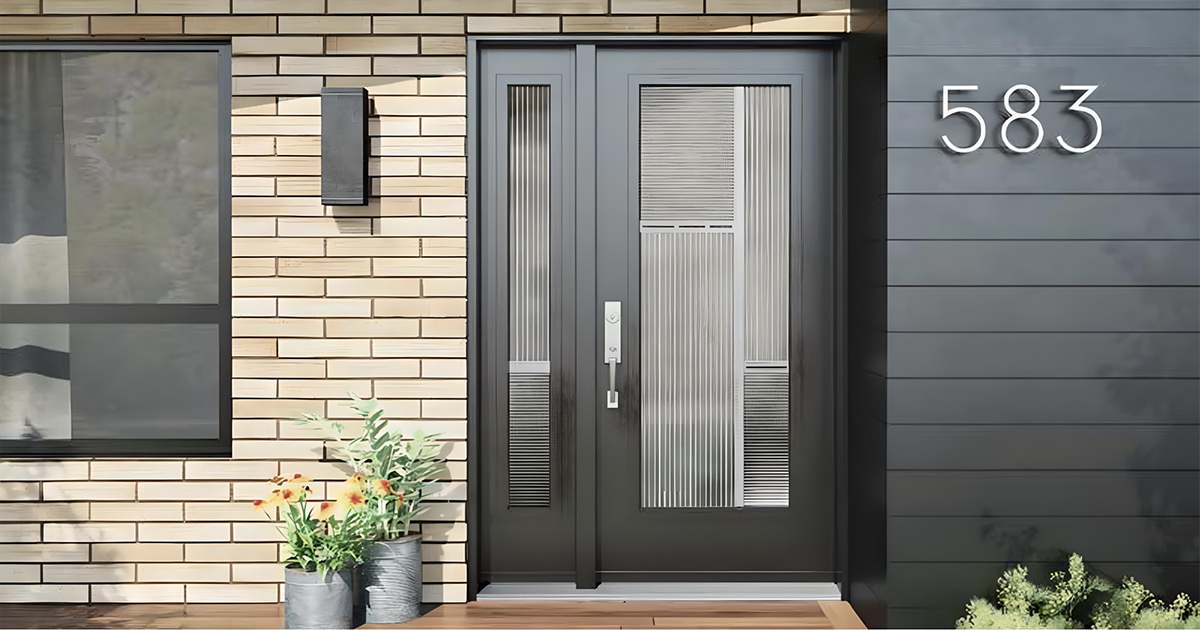 For thousands of years, doors have been providing security and protection from harsh climates and naughty trespassers, as well as welcoming family and guests into the home.
Weatherstripping (doors), locking that nasty draft out!
Compare doors - Wood, Fibreglass, Metal
If you are in the market for a new residential exterior entrance door, there are three general types of materials available - wood, fibreglass and metal.
Entrance door options and locks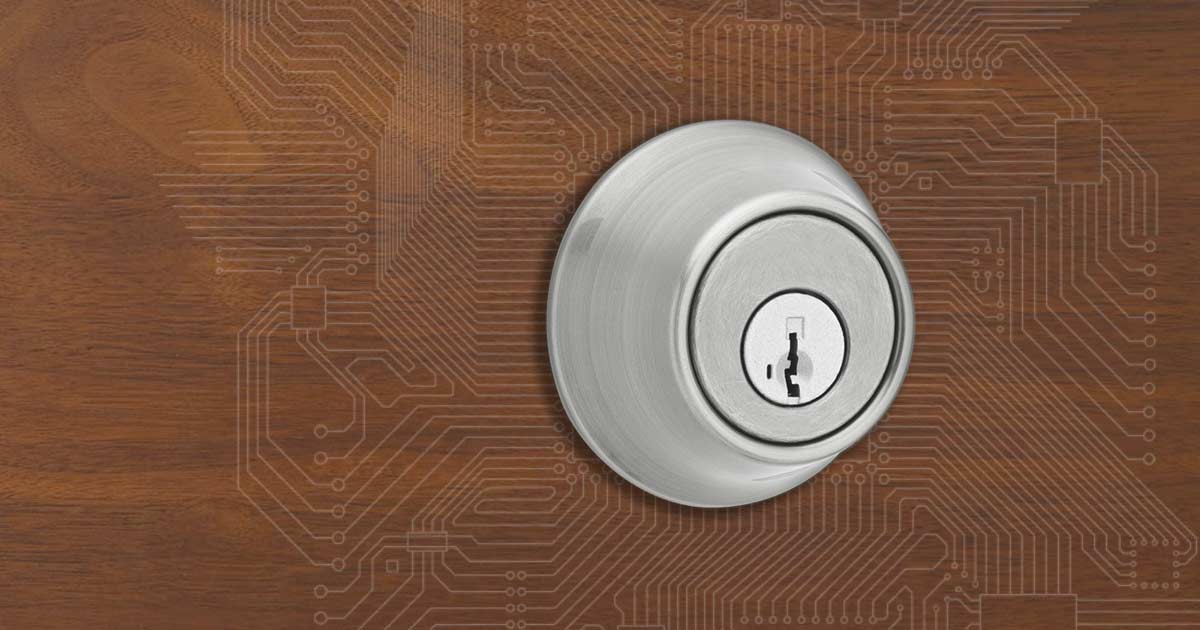 Entrance door locks serve a critical function in the home. They should complement your door, fit into your lifestyle and provide maximum security. That's why it is important to invest time in proper research before selecting a door lock for your home.
What your entrance door colour choice suggests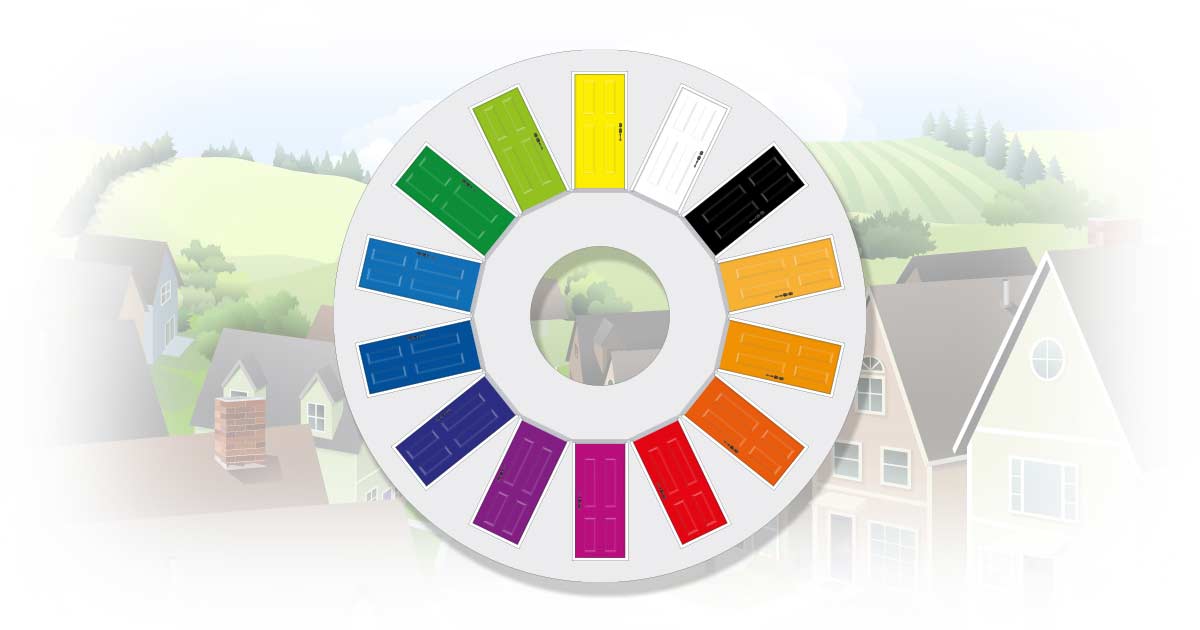 Replacing your front entrance door is an exciting endeavor, filled with numerous factors to ponder. From the selection of the ideal material and prioritizing efficiency to contemplating options like glass or no-glass, sidelites, door handles, and ensuring privacy, there's much to delve into. However, amidst all these considerations, one question stands out: What colour should you choose for your door? Beyond its aesthetic appeal, your colour choice holds the power to convey a message about your unique personality or even make a statement about your home. So, let's explore the captivating realm of colour and unravel the intriguing impression it can make.
Door replacement - Reduce energy costs and increase comfort levels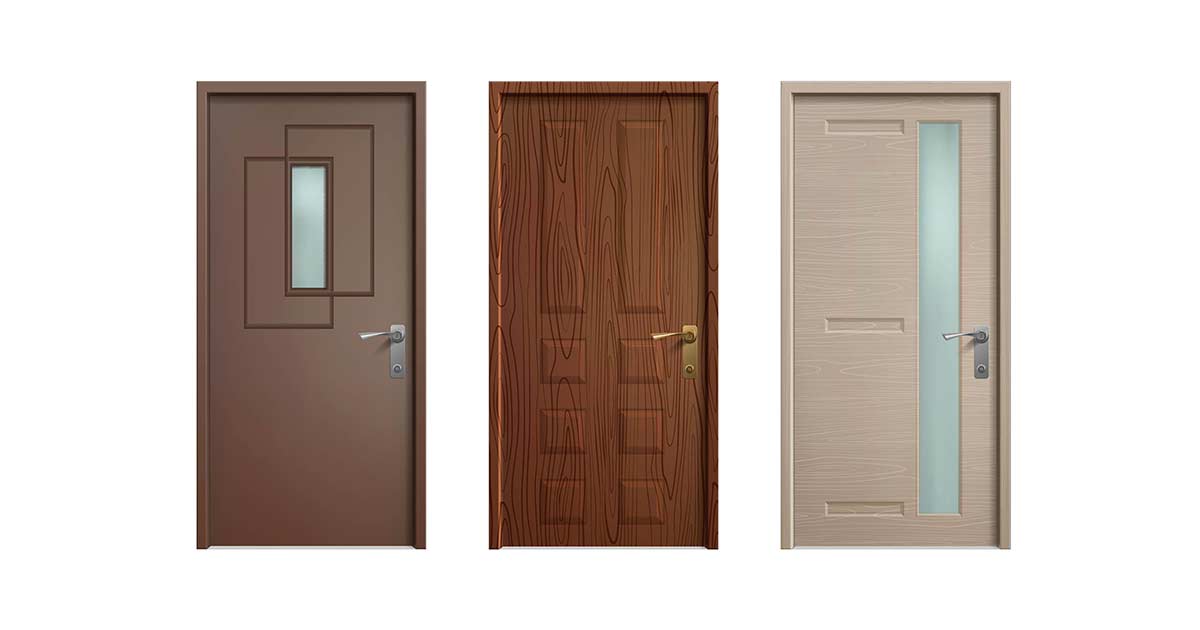 Energy-efficient doors increase comfort and reduce energy costs. With environmental concerns and sky-rocketing fuel costs, more and more homeowners are opting for insulated front doors, but which door material will produce the best result? Read on to find out, then compare the Energy Star® ratings of the products you may be considering.
What way should your entrance door swing?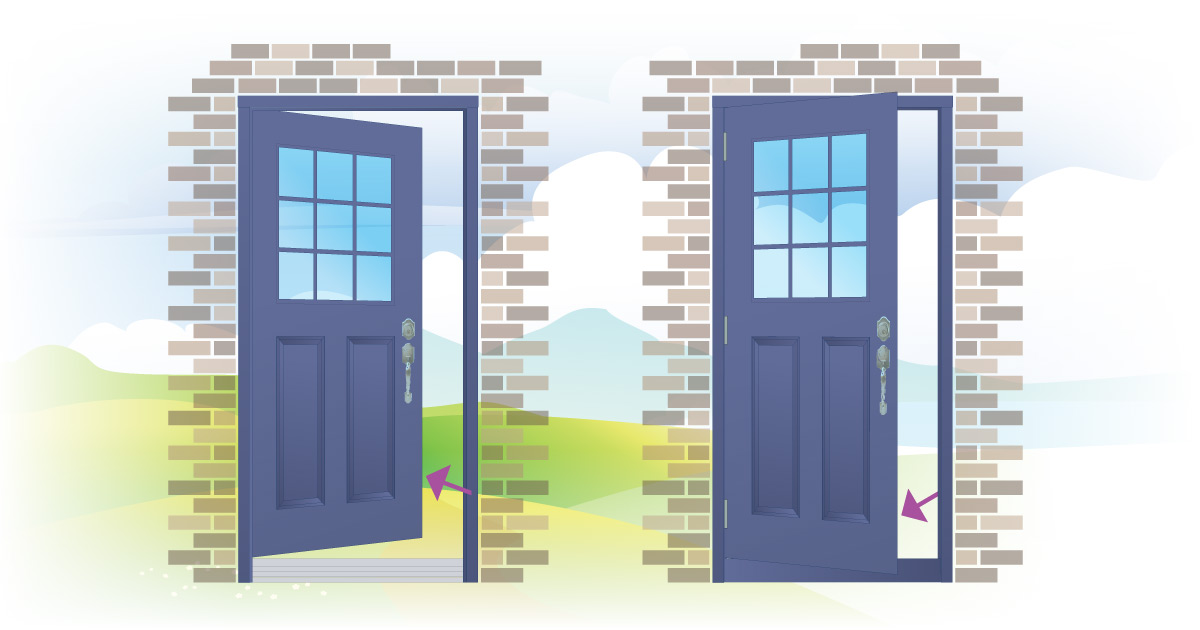 Suppose you're thinking of replacing the front door of your home. Did you know you have an option to choose whether the door swings into (inswing) or out of (outswing) the home? Most people don't, but they do have the option, and there are plenty of reasons to choose one over another.
The wizardry of turning a window into a door.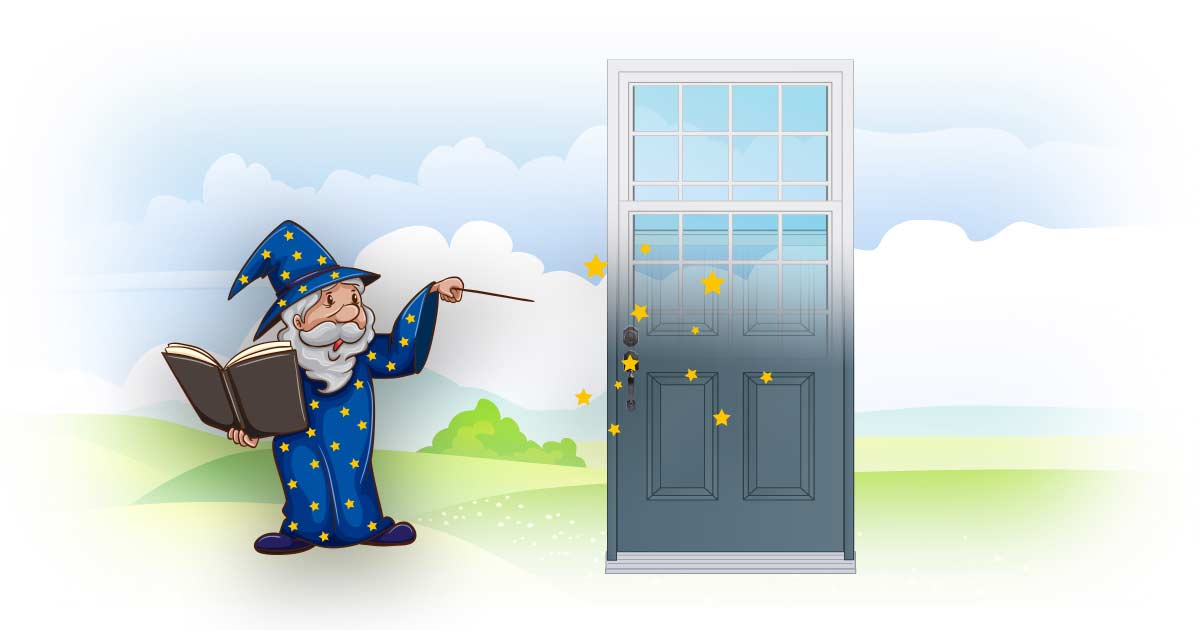 In the quest for innovative home solutions, homeowners are seeking more than just simple window replacements. Enter the realm of window-to-door conversions, where the function and aesthetics of a space can be completely transformed. In this month's article, we'll cover everything you need to know about converting a window into a door, opening up new possibilities for your home.
Diagram - Anatomy of an exterior entrance door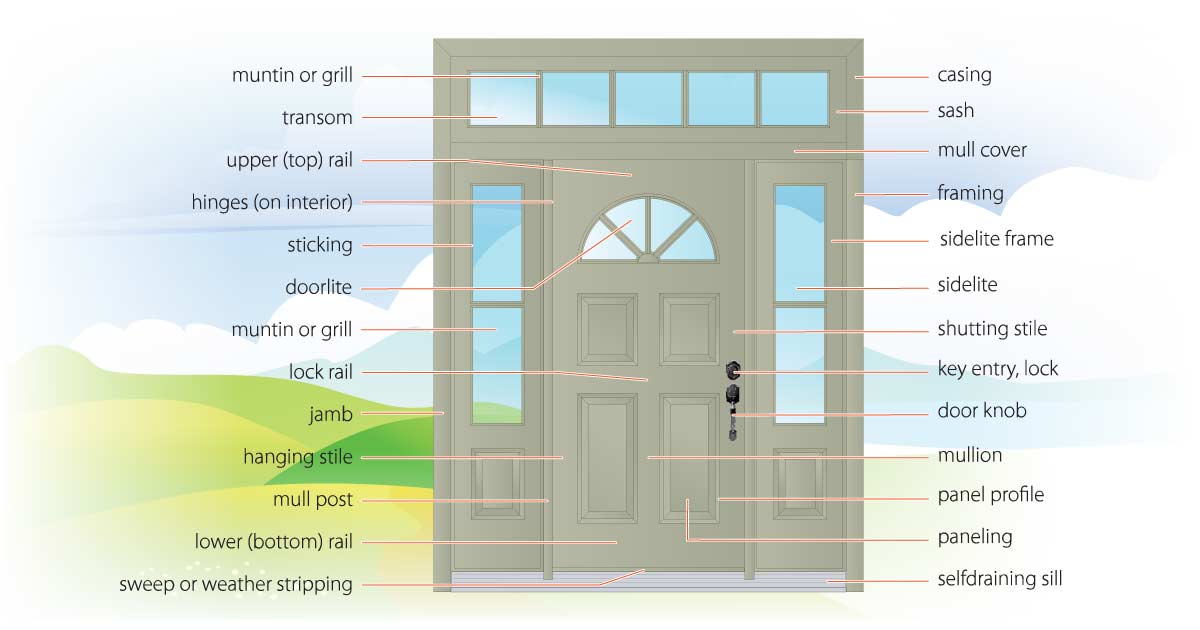 Whether you are looking at a steel, fiberglass or wooden door, the basic parts and terms used have a long historical foundation that goes back hundreds of years.