Blog > Category Posts > Entrance Doors
What's to know about entrance door locks and options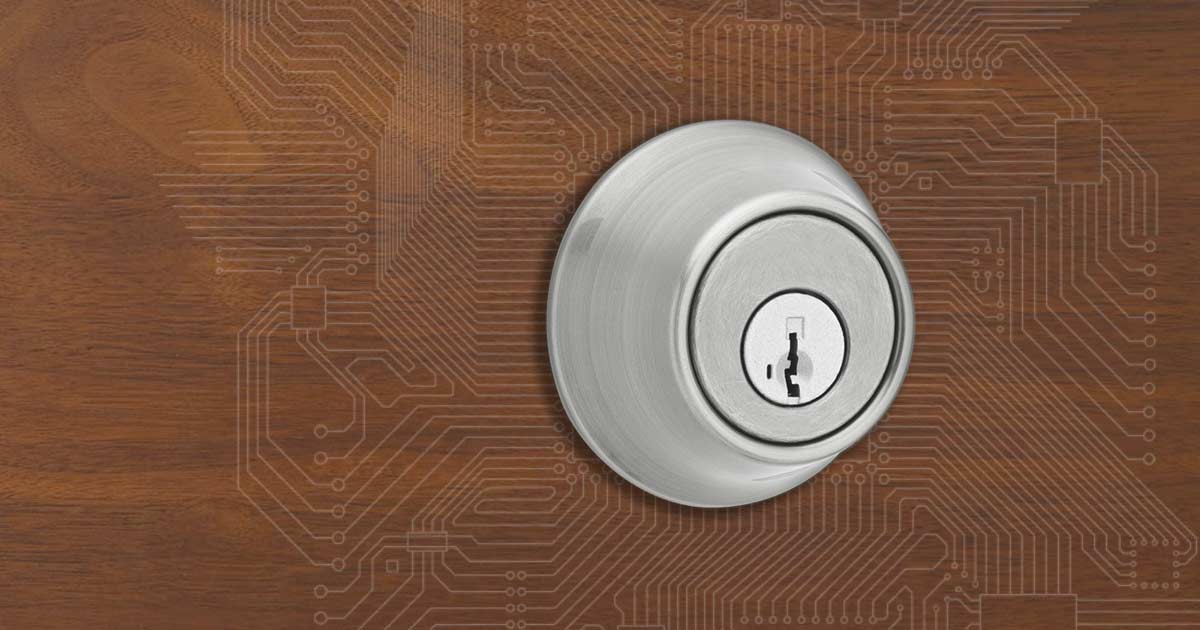 Entrance door locks serve a critical function in the home. They should complement your door, fit into your lifestyle and provide maximum security. That's why it is important to invest time in proper research before selecting a door lock for your home.
Door Colours - What your choices could mean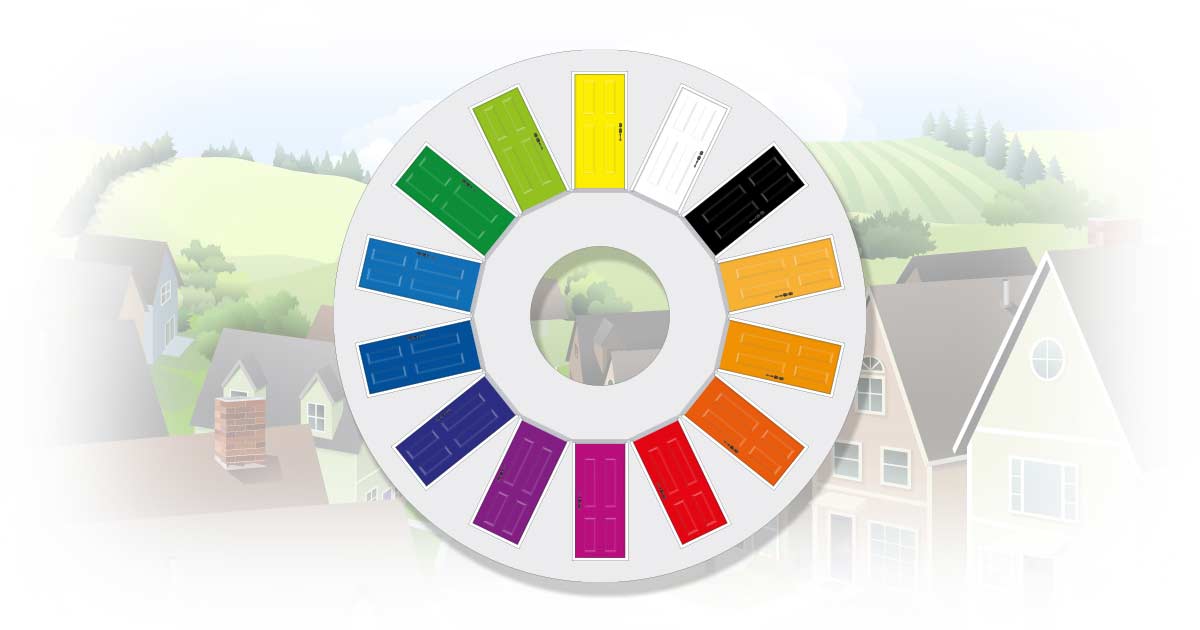 If you are replacing your front entrance door, there's a lot to consider: material; efficiency; glass/no-glass options; sidelites; door handles; privacy… and of course colour! What colour should you choose for your door and what does your colour choice say about you, or about your house?
Energy-efficient doors reduce energy costs and increase comfort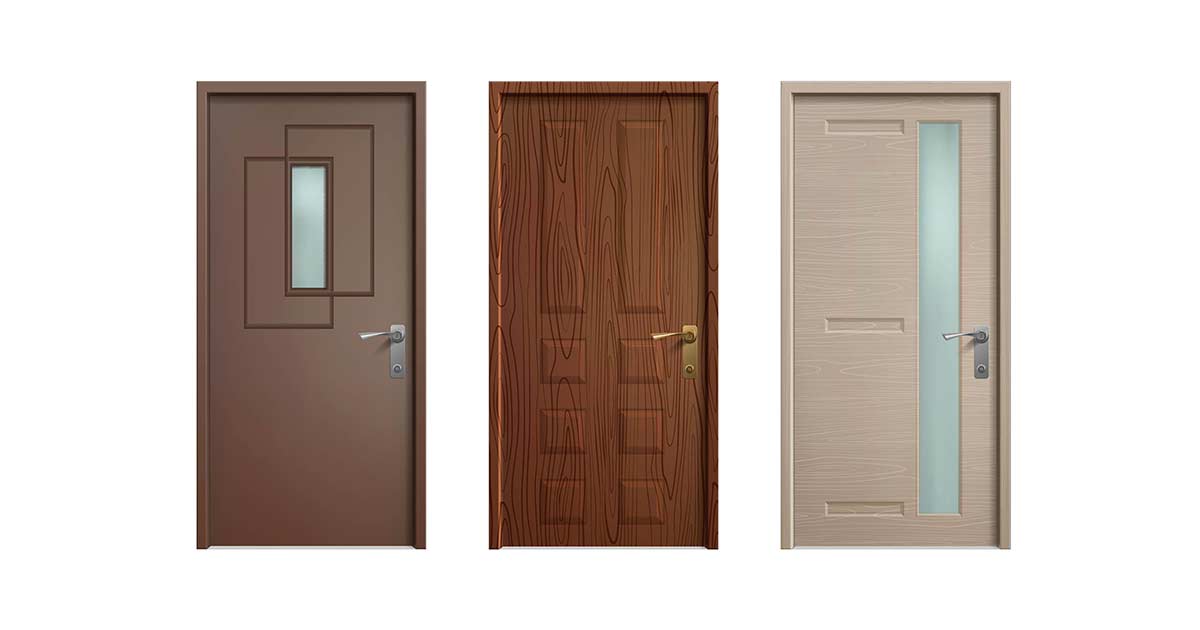 Energy-efficient doors increase comfort and reduce energy costs. With environmental concerns and sky-rocketing fuel costs, more and more homeowners are opting for insulated front doors, but which door material will produce the best result? Read on to find out, then compare the Energy Star® ratings of the products you may be considering.
Should you change the swing of your entrance door?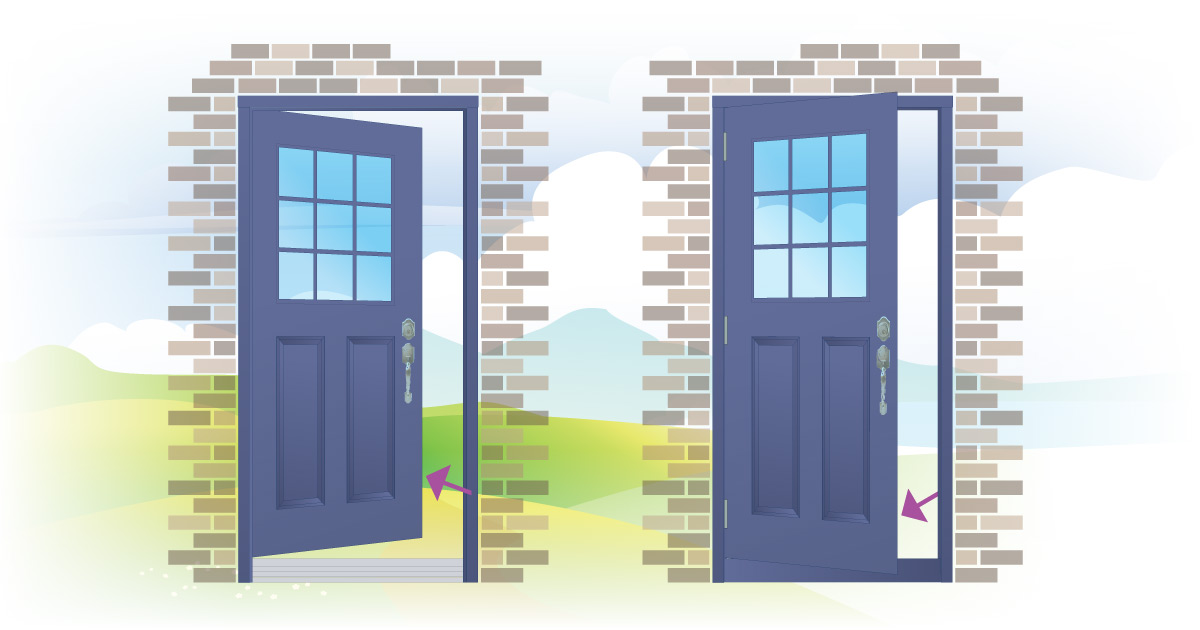 Suppose you're thinking of replacing the front door of your home. Did you know you have an option to choose whether the door swings into (inswing) or out of (outswing) the home? Most people don't, but they do have the option, and there are plenty of reasons to choose one over another.
Everything you need to know about external doors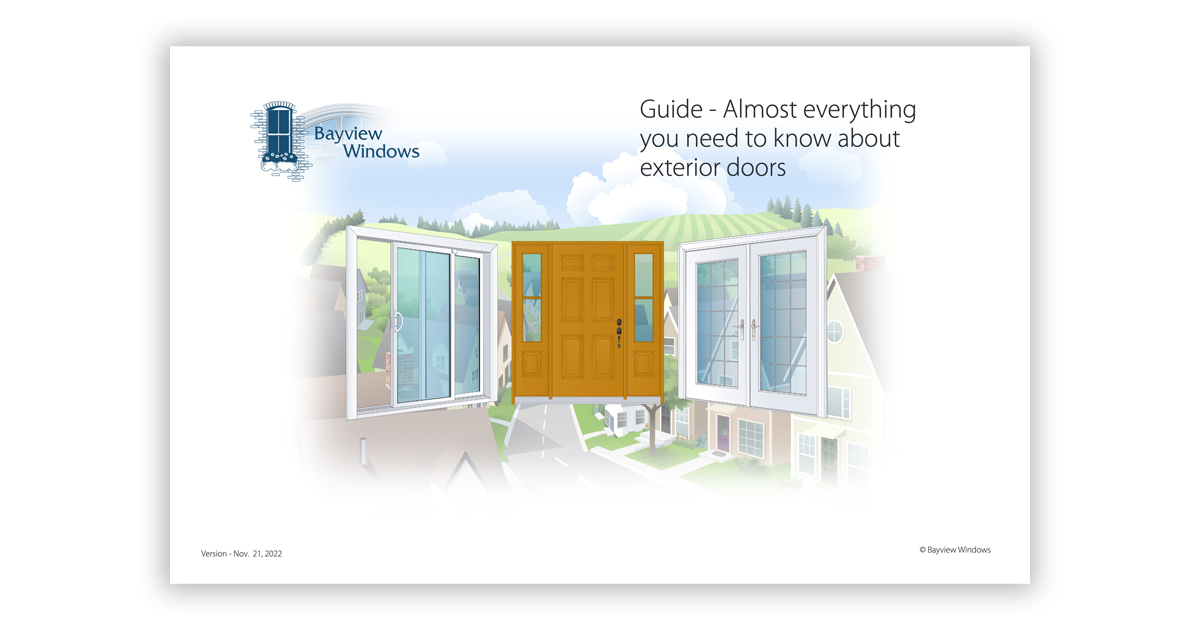 With so many door options to choose from, buying an external door can be quite overwhelming - Our booklet "Everything you need to know about doors" will help you get started with some of the more important things you'll need to think about.
The wizardry of turning a window into a door.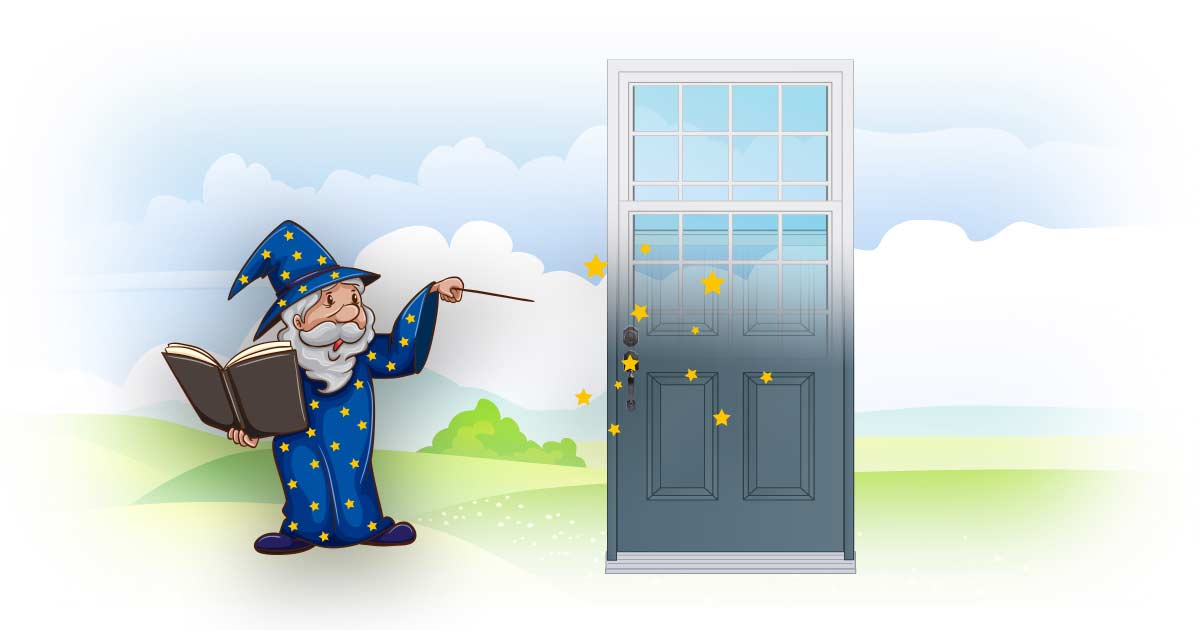 More homeowners are looking for new solutions that surpass simple window replacements. Window-to-door conversion projects can completely change the function and look of a space. This month's article covers everything you need to know about converting a window into a door.
The anatomy of a entrance door - hundreds of years in development.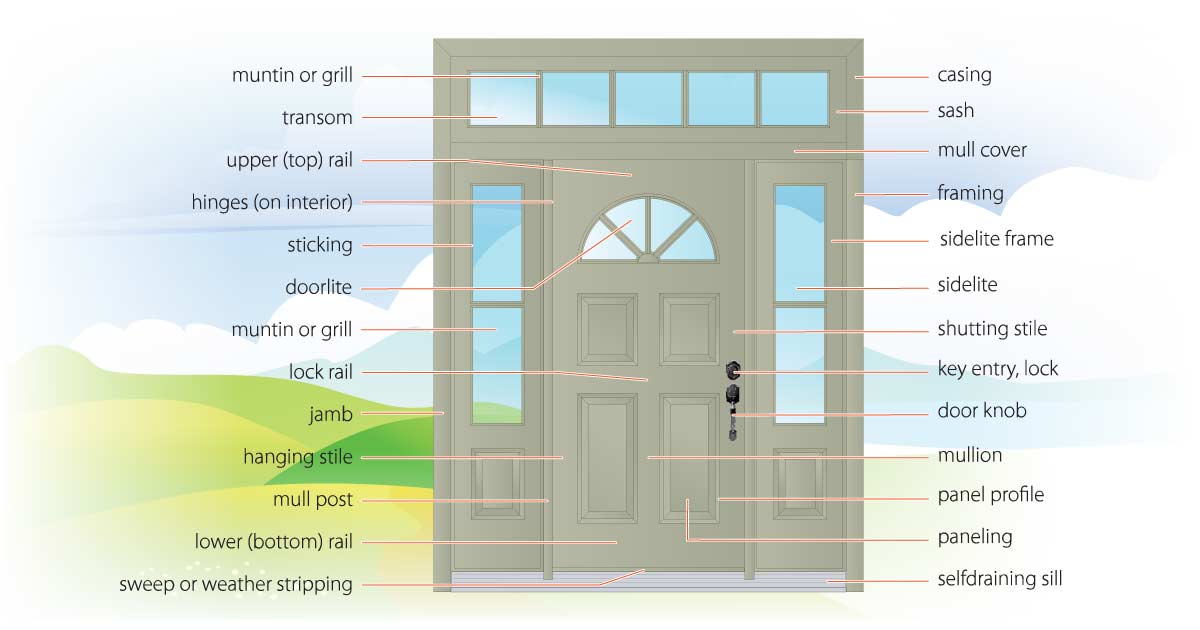 Whether you are looking at a steel, fiberglass or wooden door, the basic parts and terms used have a long historical foundation that goes back hundreds of years.
Things to consider when replacing your old entrance door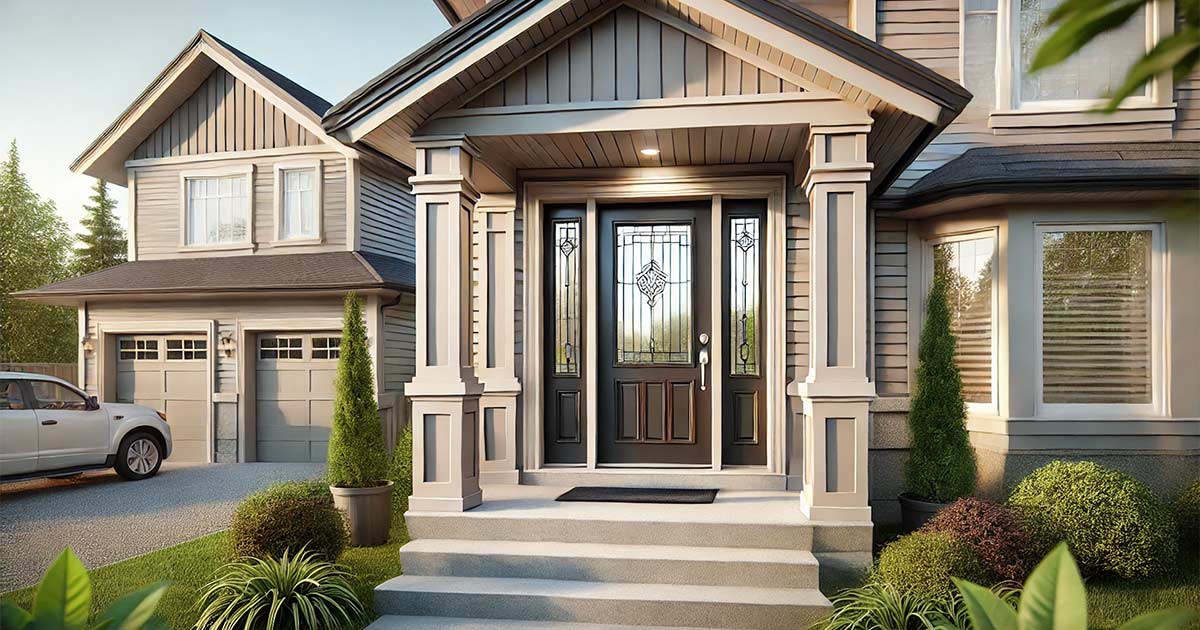 For thousands of years, doors have been providing security and protection from harsh climates and naughty trespassers, as well as welcoming family and guests into the home.
Typical door installation
Considering door replacement in the Ottawa area? Here's a short video that shows some of the steps from the removal of an old door to the installation and finishing of the new Dimensions steel entrance door.