Blog > Category > Posted: 2021-Jan-18, Updated: 2023-Apr-26
Pros & Cons - Awning Windows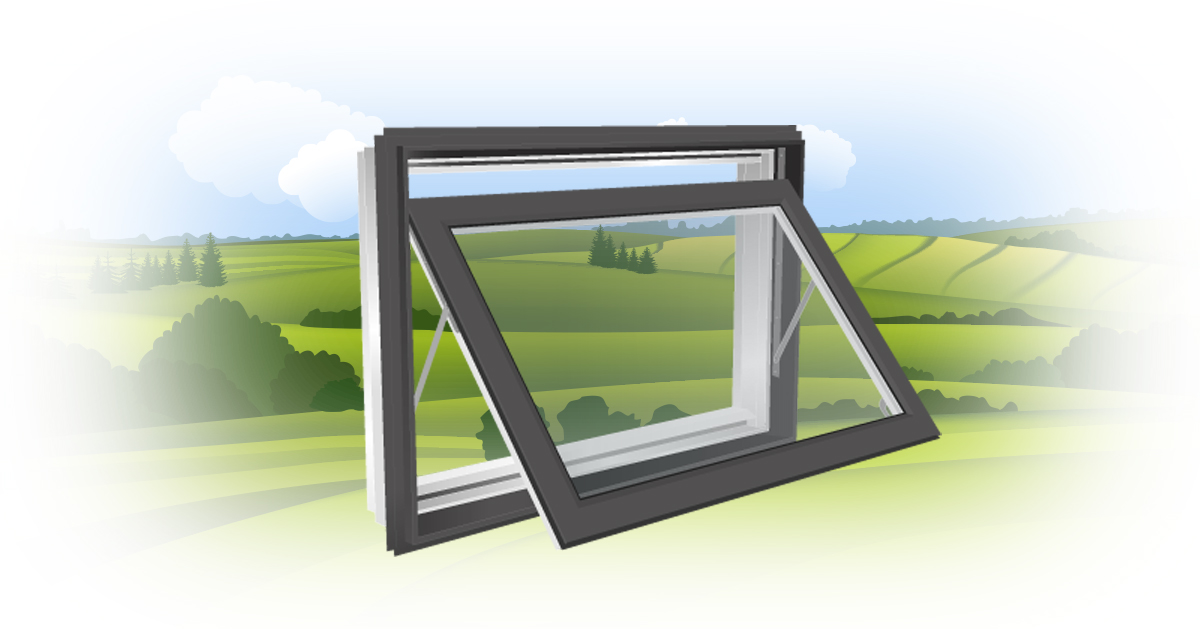 Awning windows are the perfect choice for horizontal and vertical orientations. They are conventional, stylish, and there are lots of aesthetic and energy-saving options available, but are they the right window for you?
Awning windows open out from the bottom. They are attractive, secure and provide better energy-efficiency than hung and slider windows that are configured with the same standard glass and gas fills. They are a great choice for bathrooms and kitchens, but with their size flexibility, can be used in any room requiring horizontal or vertical orientation.
In our home, we have combinations of awning, casement, double-hung, and picture windows. We planned and chose very specific types of windows for very specific reasons. See our list of pros and cons below.
Pros
Operation

Awning windows open and close easily with the simple turn of a standard or nested fold-down crank handle.
Some window manufacturers provide a sliding-handle mechanism to open and close the window.
Depending on the manufacturer, operating guides may be on the sash sides, or in the middle bottom of the sash.

Security & privacy

Slider windows typically incorporate a dual-locking mechanism that is controlled by two latches on both sides of the window frame where it meets the sash.
Low vertical height requirements allow windows to be placed high on walls providing greater privacy and making it more difficult for forced entry.

Hardware

On premium window products, the hardware will be warranted to last and operate smoothly for a lifetime.
Wear & tear
Because hardware is protected by the roof-like nature of the window, it is less exposed to the external environment and less prone to corrosion.

Ventilation
Awning windows provide better ventilation than sliding and hung windows.
Excellent window solution when the opening space is wider than it is tall.
Ideal for high-wind locations, less prone to the wind which usually blows from the sides, rather than the top.
Can be placed high on walls to let rising heat out in the summertime.

Can be grouped together with other types of windows to improve airflow.
Excellent solution when placed below uniquely shaped non-operational picture windows.
They can also be stacked over one another.

Screens

The screen is on the inside of the home and is easily removed from inside the home.

Stays relatively clean, and safe from the external environment, but must be removed for window cleaning.
Weather
Because of the roof-like properties, when open, awning windows prevent water from entering the home better than casement, slider and hung windows.
Energy efficiency
Multi-point locks on either side of the window create a nice tight seal and provide added security.
Cons
Cleaning
It is not easy to clean the outside of the window pane from inside your home.

You'll probably need a ladder to clean your second-story windows.

Wear & tear
Poorer quality products are subject to the wear and tear of the crank gears and hinges which can lead to misalignment and poor window operation.
A heavy sash creates more pressure on the frame and may cause it to warp or break over time.
Size
The maximum window size for awnings is smaller than other styles, especially if you are looking at heavy triple-pane units.
Space
When open, an awning window sash can protrude into exterior high-traffic areas (decks, stairways, yards) outside the home creating a potential for injury.
A BBQ should not be placed near or under an awning window.

Air conditioners

They do not accommodate single-room window air conditioners.
Awning windows are a great option for your home, but there are lots of things to think about. When talking to your window consultant, be sure to explain what you are trying to achieve - they'll provide excellent advice to help you choose a window style and brand that's just right for you.
Related topics
Pros & Cons - Sliding Windows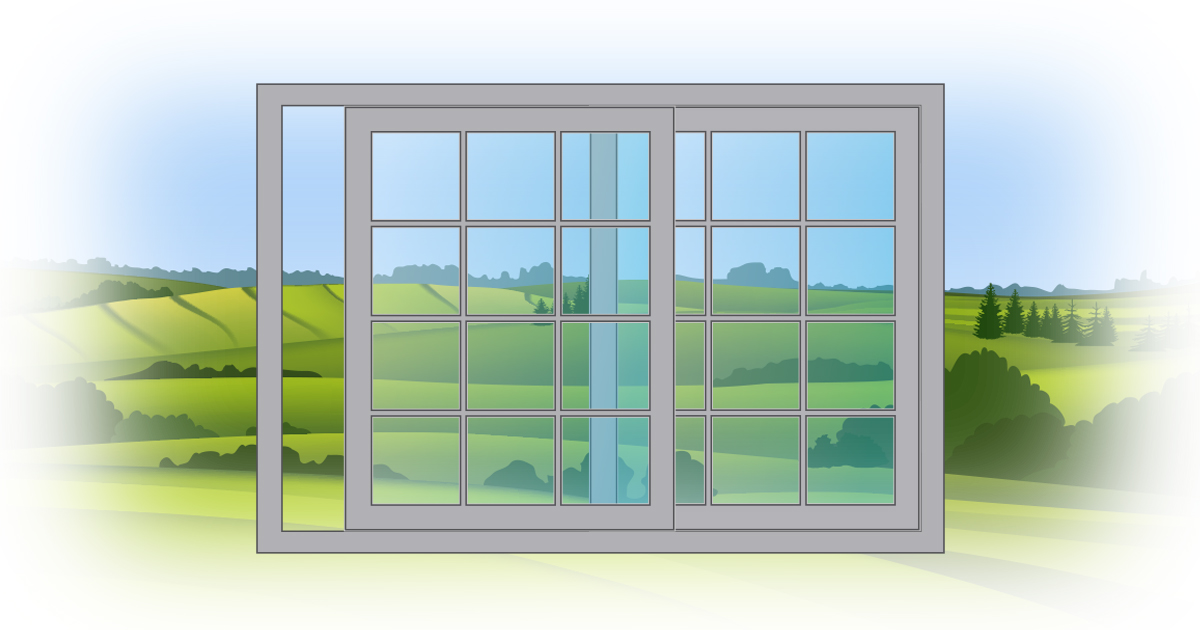 Pros & Cons - Casement Windows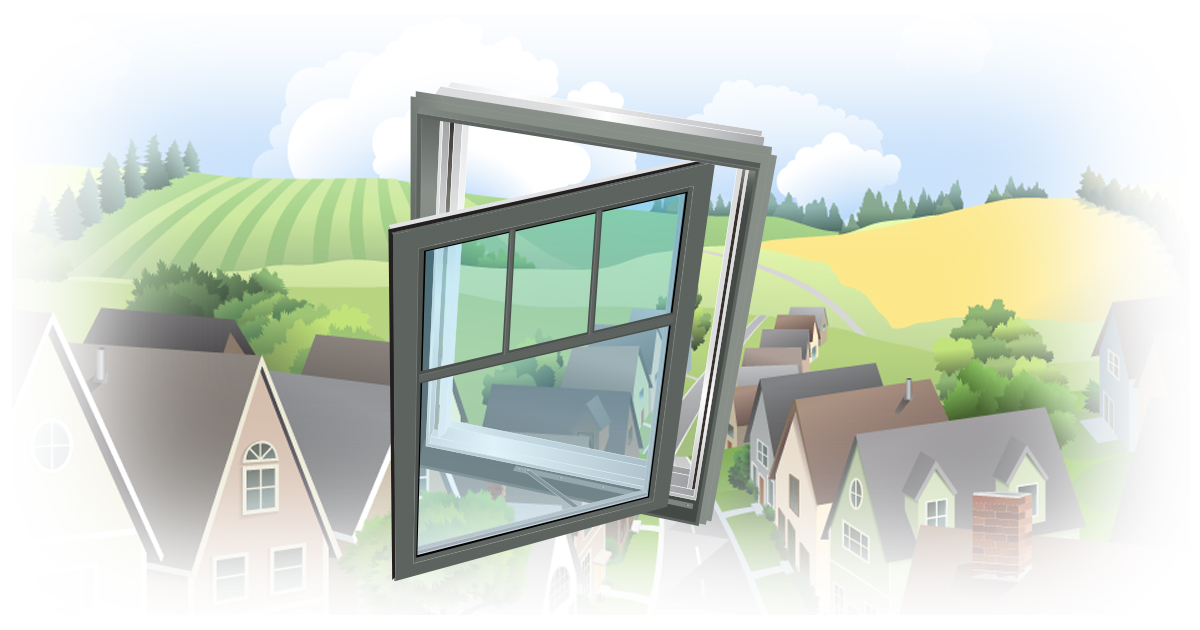 Pros & Cons - Hung Windows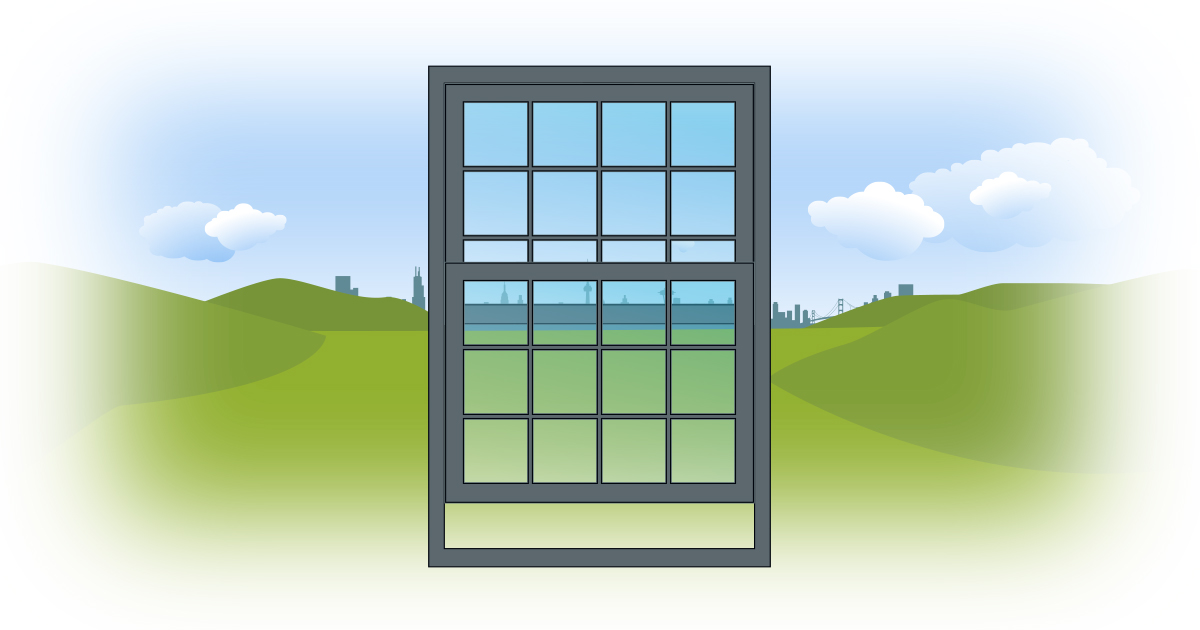 Typical custom window shapes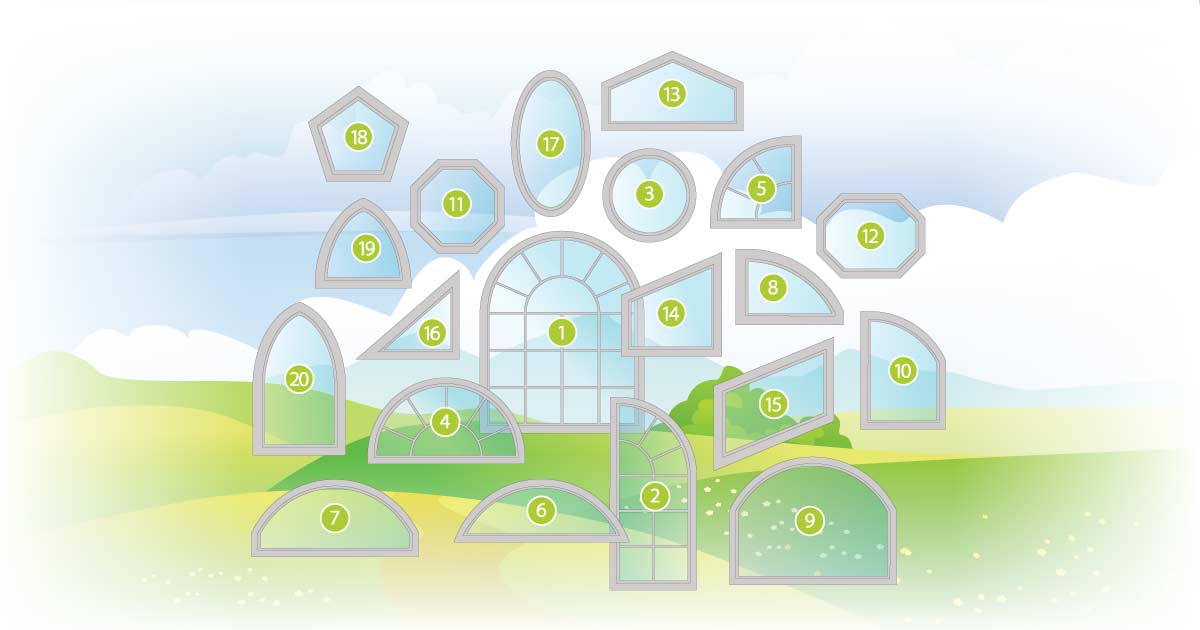 What's to know about Bay and Bow Windows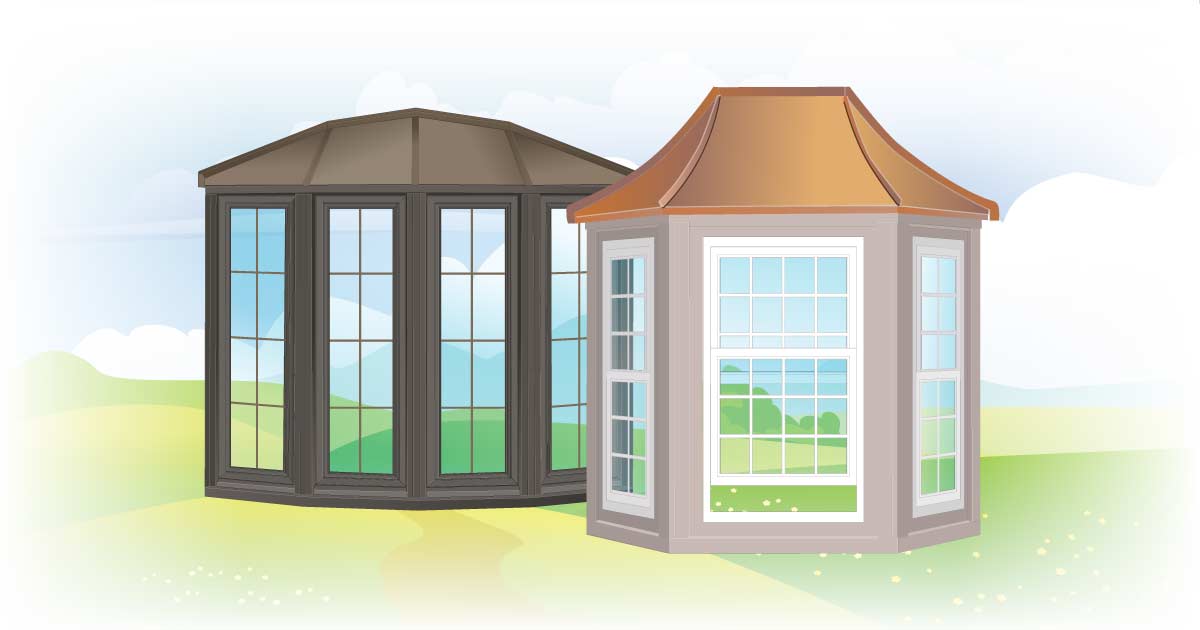 Choosing a window style - a practical guide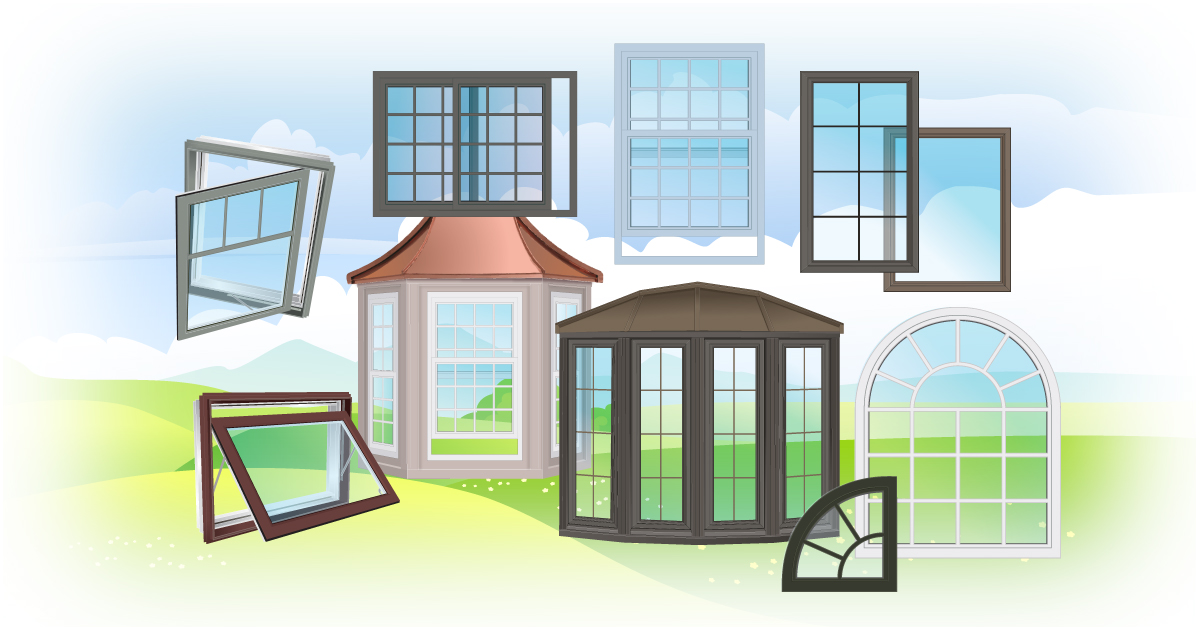 Need more information?
If you would like to know more about awning windows, give us a call, request more information via our contact form, or come visit our showroom, - we'd love to help you find a perfect window or door solution!