Blog > Category > Posted: 2020-Dec-24, Updated: 2023-Apr-26
Pros & Cons - Casement Windows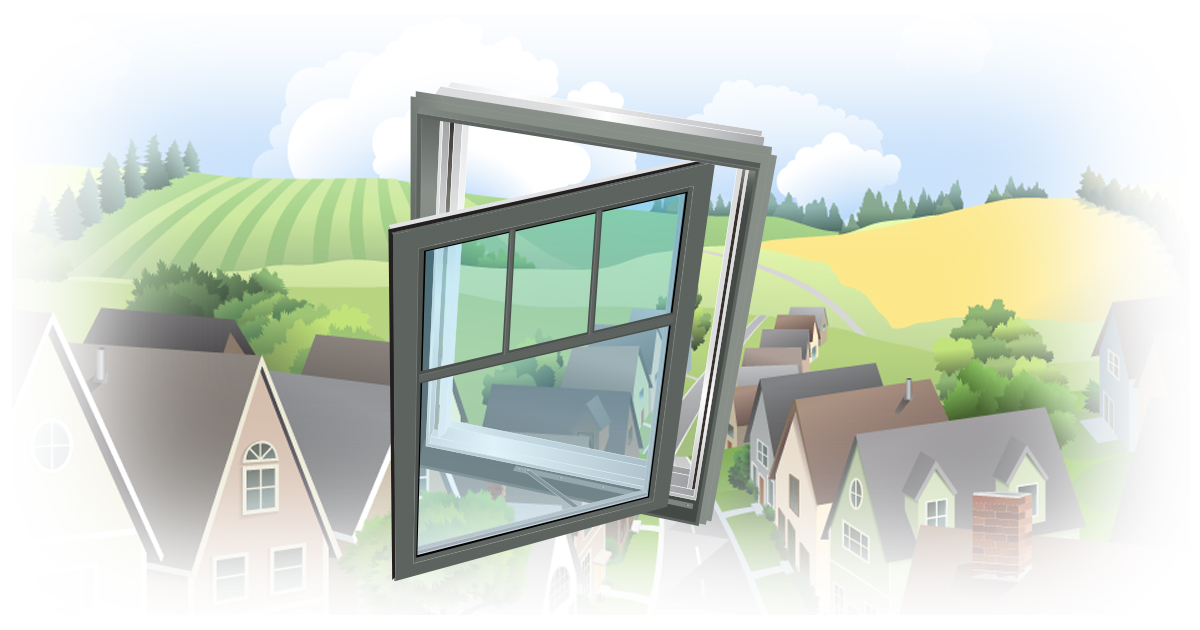 Casement windows are becoming one of the most popular styles of a window that you can buy. They are traditional, stylish, easy-to-use and available in so many options, but are they right window for you?
In our home, we have combinations of an awning, casement, double-hung, and picture windows. We chose very specific types of windows for very specific reasons, but with each window style, there are significant pros and cons to consider.
Casement windows open out sideways up to 90 degrees. They are attractive, secure and tend to provide better energy efficiency than hung, slider and awning windows that are configured with the same standard glass and gas fills.
Pros
Operation

Casement windows open and close easily with the simple turn of a standard or nested fold-down crank handle.
Security

Most secure operational window available.

Typically incorporate multi-locking mechanism controlled by one latch.
Hardwear

On premium window brands, the hardware is built to last and operate smoothly for a lifetime.
Ventilation

Casement windows are an excellent solution for your home when maximum window size and vertical open-window operation is required.
Screens

The screen is on the inside of the window and is easily removed from inside the home.

As an internal component, it stays relatively clean, and safe from the outside environment, but must be removed for window cleaning.
Cons
Cleaning
It is not easy to clean the outside window pane from inside your home. Some window manufacturers engineer their windows so that when the window is fully open, you will be able to squeeze an arm through the hinge space to reach and clean the outside of the window, but cleaning is awkward and more difficult with wider windows.
You'll probably need a ladder to clean your second-story windows.

Wear & tear
Because casement windows open outward with a hinge, poor quality windows may begin to feel the effects of gravity and use over time and begin to drop down on the outer edge - this can create difficulties when operating the window and can create gaps in the weatherstripping.
Poorer quality products are subject to crank gear and hinge wear down rust and degrading operation.
Weather
When left open in extreme wind conditions, these windows tend to amplify the sound of the wind and can be damaged or misaligned if left open in extreme wind conditions.
Space
When open, casement windows can protrude into exterior high-traffic areas (decks, stairways, lawn) outside the home creating a potential injury-prone area.
Air conditioners

They do not easily accommodate window air conditioners.
Casement windows are a great option for your home, but there are lots of things to think about. When talking to your window consultant, be sure to explain what you are trying to achieve - they'll provide excellent advice to help you choose a window style and brand that's just right for you.
Related topics
Pros & Cons - Hung Windows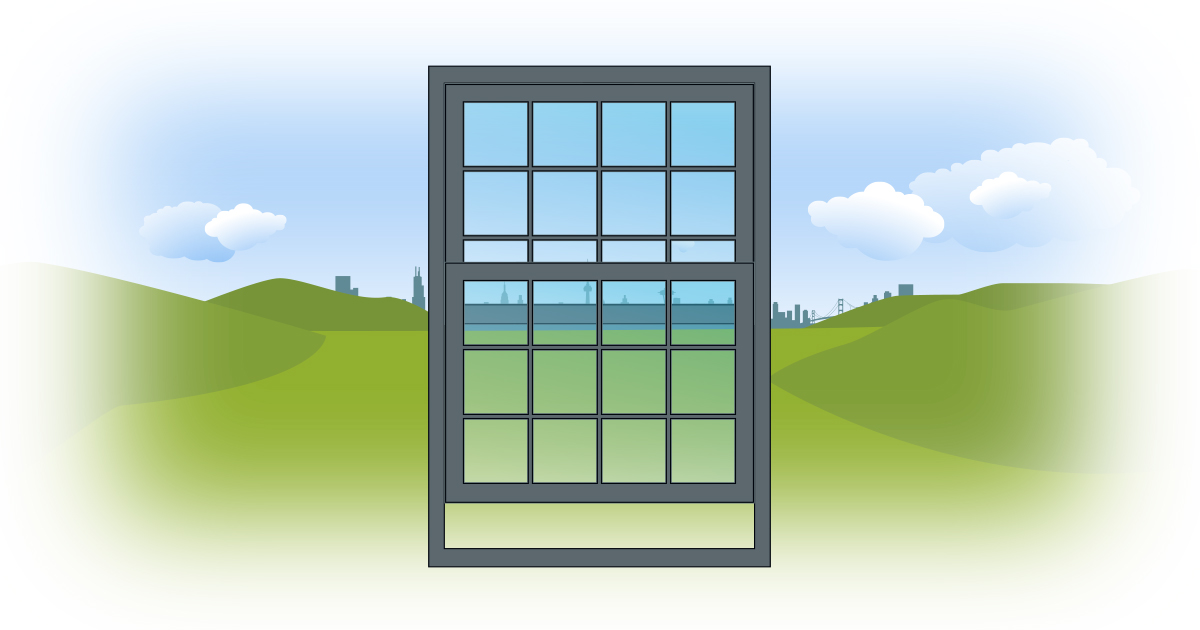 Pros & Cons - Awning Windows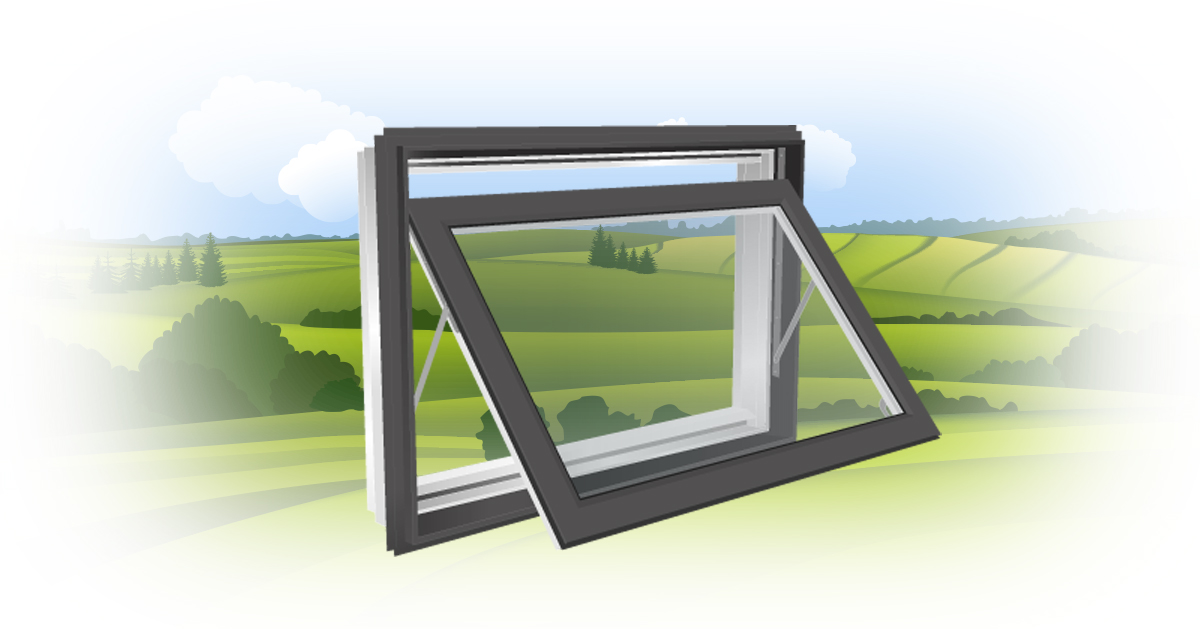 Pros & Cons - Sliding Windows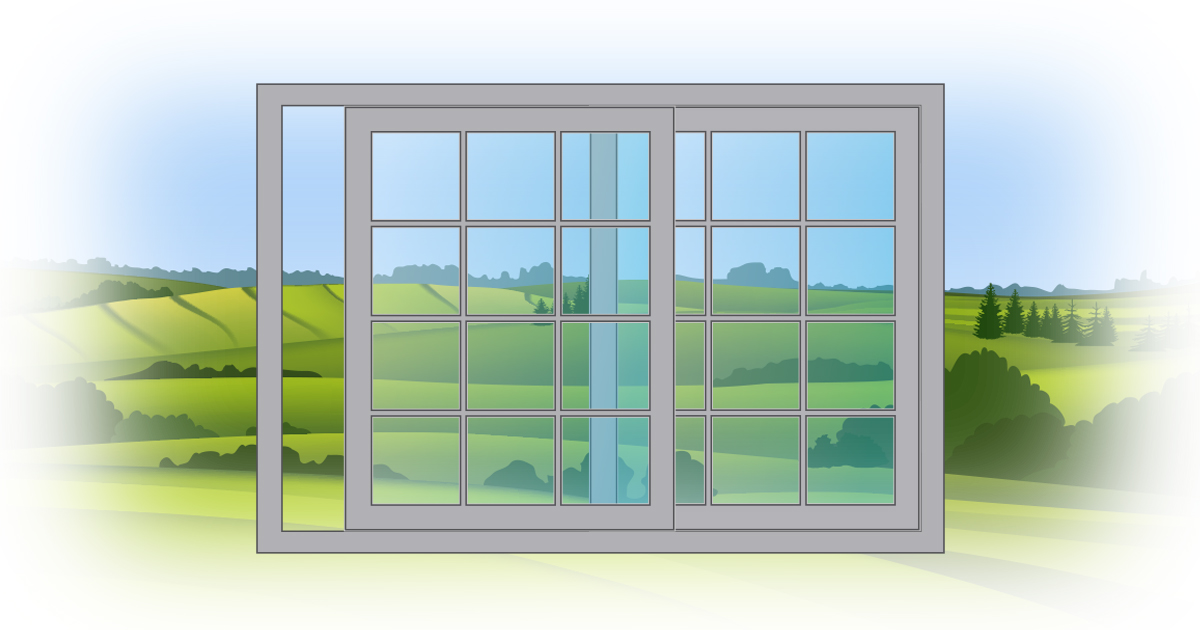 What's to know about Bay and Bow Windows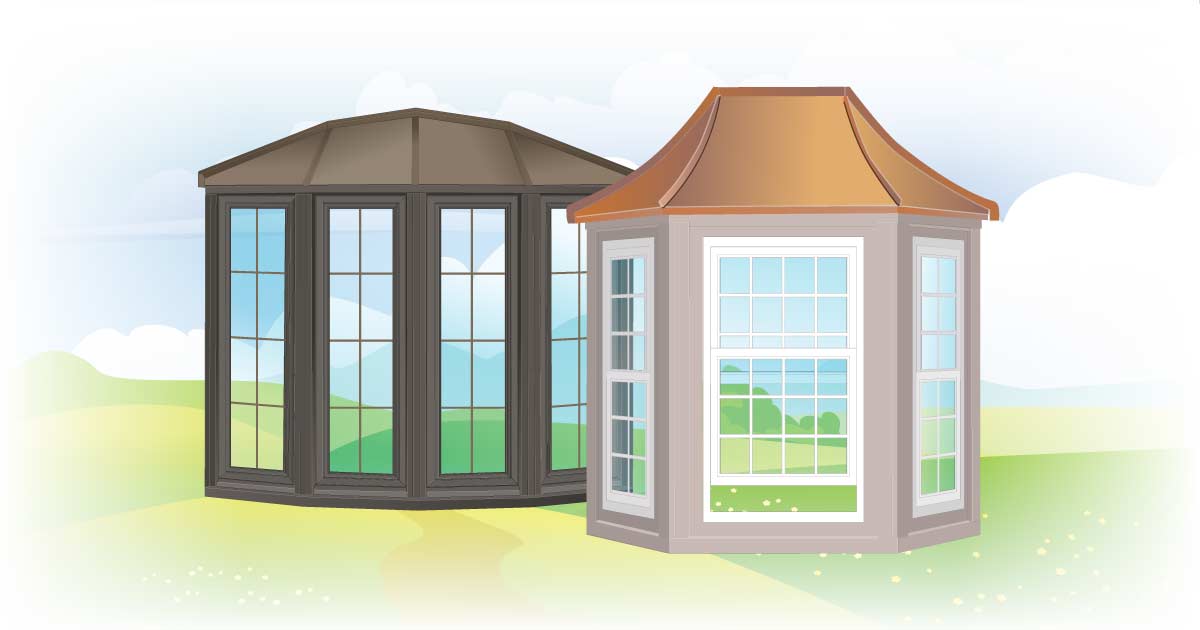 Typical custom window shapes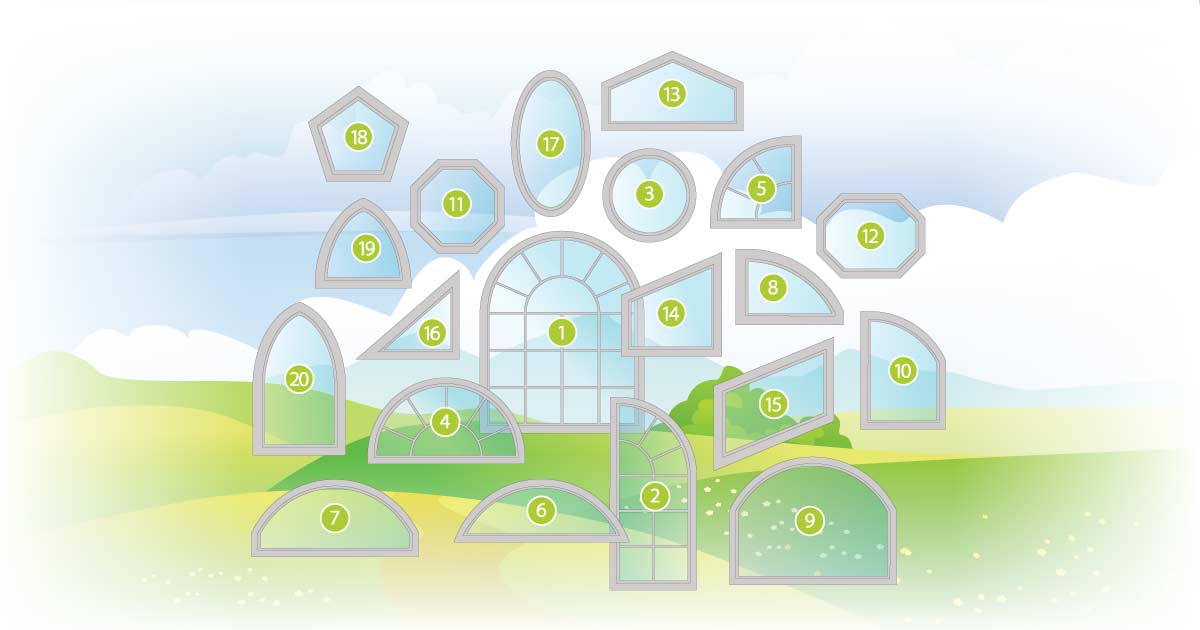 Choosing a window style - a practical guide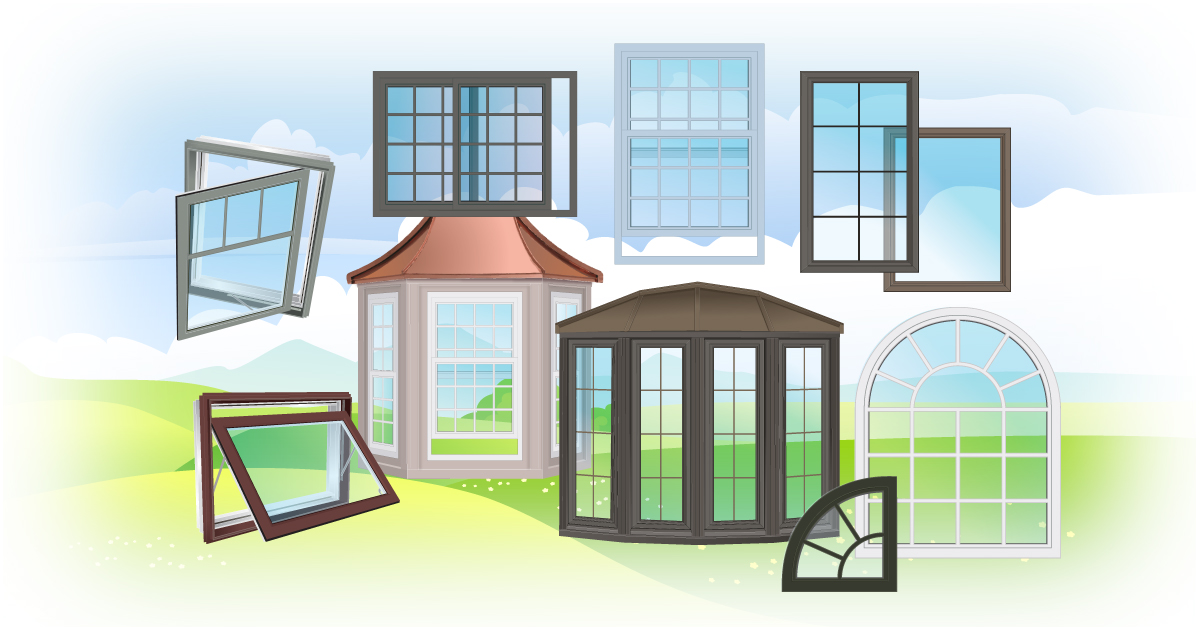 Need more information?
If you would like to know more about casement windows, give us a call, request more information via our contact form, or come visit our showroom, - we'd love to help you find a perfect window or door solution!