Blog > Category > Posted: 2021-Jan-18, Updated: 2023-Apr-26
Pros & Cons - Sliding Windows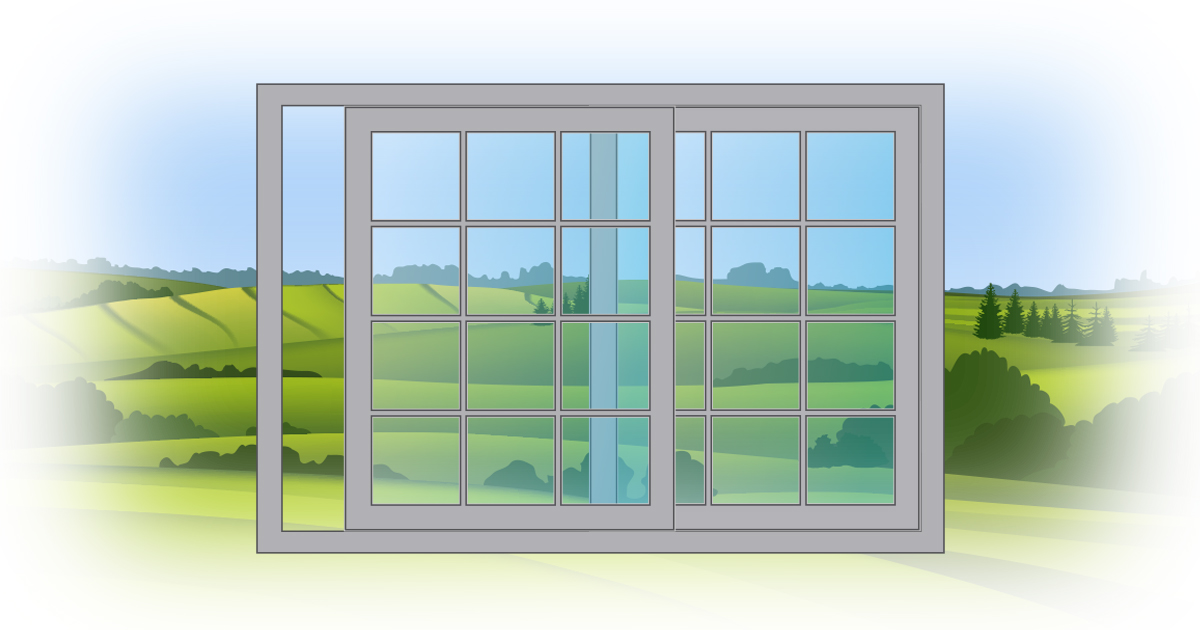 Slider windows are the perfect choice for wide horizontal configurations. They are conventional, simple, and stylish depending on the options being chosen. Plus, they are relatively easy-to-clean. But, are they the right window for you?
For our home, we have a combination of awning, casement, double-hung, and picture windows - but no slider windows. We chose very specific types of windows for very specific reasons and we decided on hung windows rather than slider windows because most of our windows are vertical, rather than horizontal in orientation.
With each style of window, there are pros and cons to consider and not all products are made with the same features or options, so it's very important to take a look at the product and its features before you buy. See our list of pros and cons below.
Pros
Operation
A good sliding window will be easy to open - just unlock the latch and slide sideways. There are no mechanisms to crank or wear down.
Cost
Depending on the brand and quality, standard non-tilt sliding windows are generally the least expensive operational window you can buy.
Hardwear
Locking mechanisms do not require a crank of any kind and are less likely to wear down when compared to casement and awning windows.

Security
Depending on the manufacturer, there are a variety of different types of locking mechanisms available:
A single lever latch that locks where the two windows meet in the middle.

Two track latches that lock the end of each sliding sash (dual-sliders).

Multi-point (More than two) and keyed locks are also available from high-end products.

Self-locking mechanisms are often available as an option as well.
Ventilation
Slider windows open from the side and provide excellent unobstructed ventilation.
Dual-slider windows allow both sashes to slide sideways providing two areas of ventilation.
Multiple slider windows can be made up with any configuration of fixed or sliding windows.

Space
Unlike casement and awning winds, slider windows are a perfect solution for areas where you don't want an extruding window - decks, stairs, yards, walkways or porches.
Cleaning
Tilt and double-tilt sliding windows are easy to clean from inside your home. They tilt in to allow the cleaning of the exterior pane without having to step outside the home.
Double-tilt-out windows make the removal of a window from its frame easy so that the entire window and sash can be cleaned.

Air conditioners
Although not specifically designed for air-conditioners, sliders and hung windows are best suited to accommodate single-room air conditioners.

Cons
Operation
In winter, the sliding track may fill with snow and ice, making it difficult to open and close the window.
Energy-Efficiency

Because the contact point between the sliding sashes (where they meet) is not always pressure closed, some windows may be more susceptible to high winds pushing through, causing drafts. Look for slider windows that have a male/female type connector and lock that pull the two sashes together.

To make sliding windows as efficient as casement or awning windows, a triple-glazed option is often used - bringing the cost of the window higher.

Cleaning & maintenance
Over time, the sliding track is prone to collecting dirt which can make opening and closing the window more difficult.

Depending on the environment you live in (dusty dirt roads…) the tracks may need to be cleaned or flushed with water on a regular basis.
With sliders that cannot be extracted from the frame, the exterior screen will need to be removed in order to clean the exterior of all panes.
The outside pane of a non-removable or non-tilt window is difficult to clean from inside the home.
Screens
In order for a slider window to operate properly, the screen must be placed on the exterior (outside) of the window frame. This means the screen is always exposed to the external environment and it will likely accumulate pollen, dandelion dander and dirt.
Screens should be removed during winter to prevent possible snow buildup between the window and the screen. As a result, the screen must be stored in a safe place where it won't get damaged.
Dual-slider windows often have a single screen that spans both sliding sashes.

Most (not all) modern slider window screens can be removed from the inside of the home.

Most (not all) single-slider window screens simply slide to one side.

Security
Latches do not always close easily, the window must be tightly shut.

Multi-locking mechanisms are recommended to maximize home security.

Size
Slider windows are best for horizontal, rather than vertical orientations (height restrictions).

They are best for areas in which there is a wide not narrow opening.
Materials
Because of the nature of slider windows (sliding), they are not typically available in "wood only" configurations.
Slider windows are a great option for your home, but there are lots of things to think about. When talking to your window consultant, be sure to explain what you are trying to achieve - they'll provide excellent advice to help you choose a window style and brand that's just right for you.
Related blog posts
Slider window configurations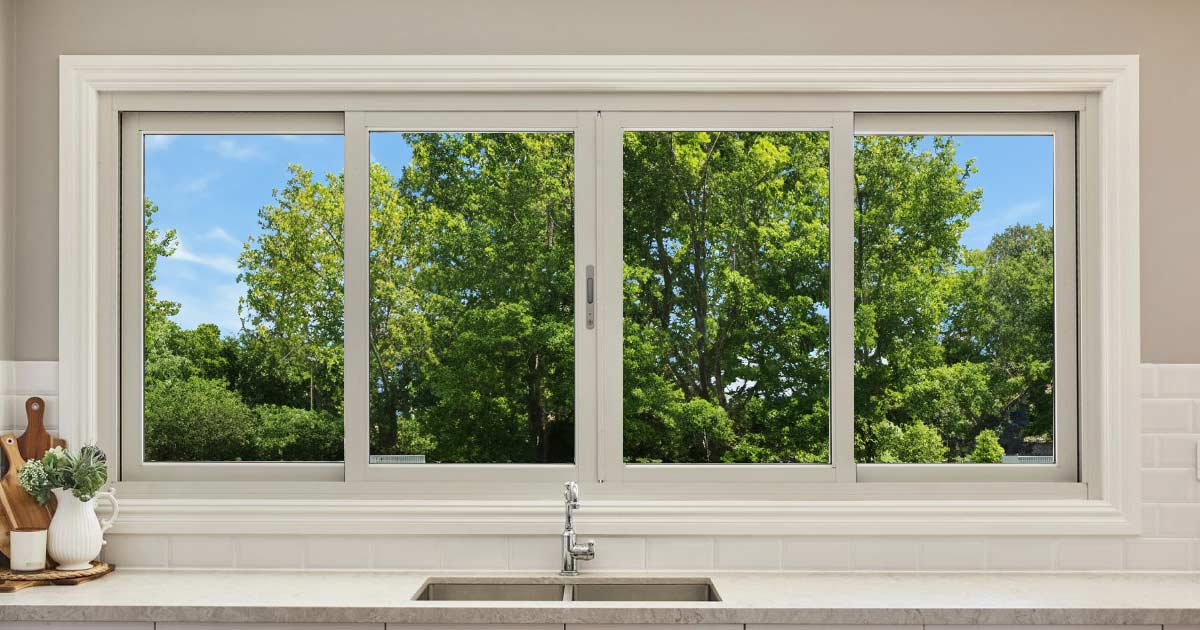 Typical custom window shapes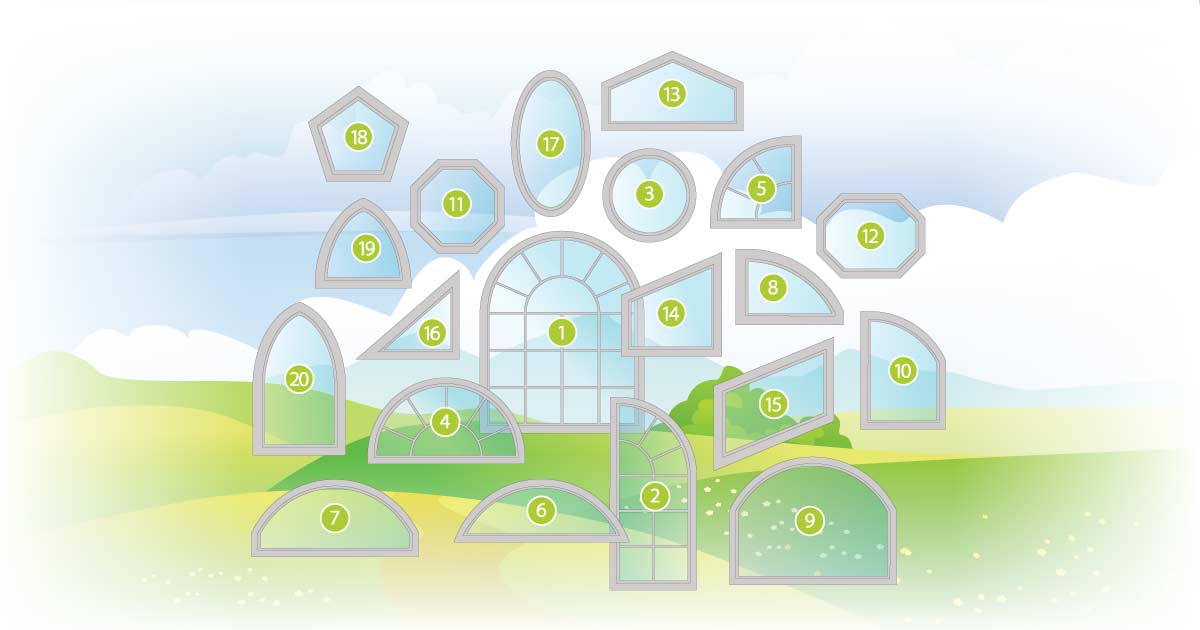 Pros & Cons - Awning Windows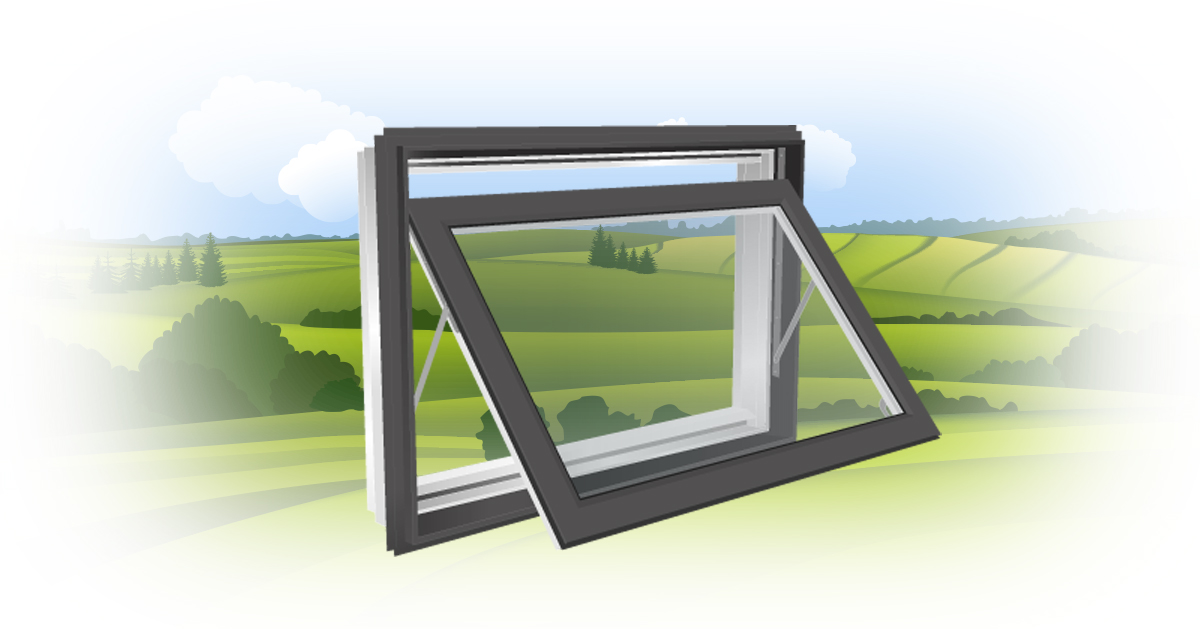 Pros & Cons - Casement Windows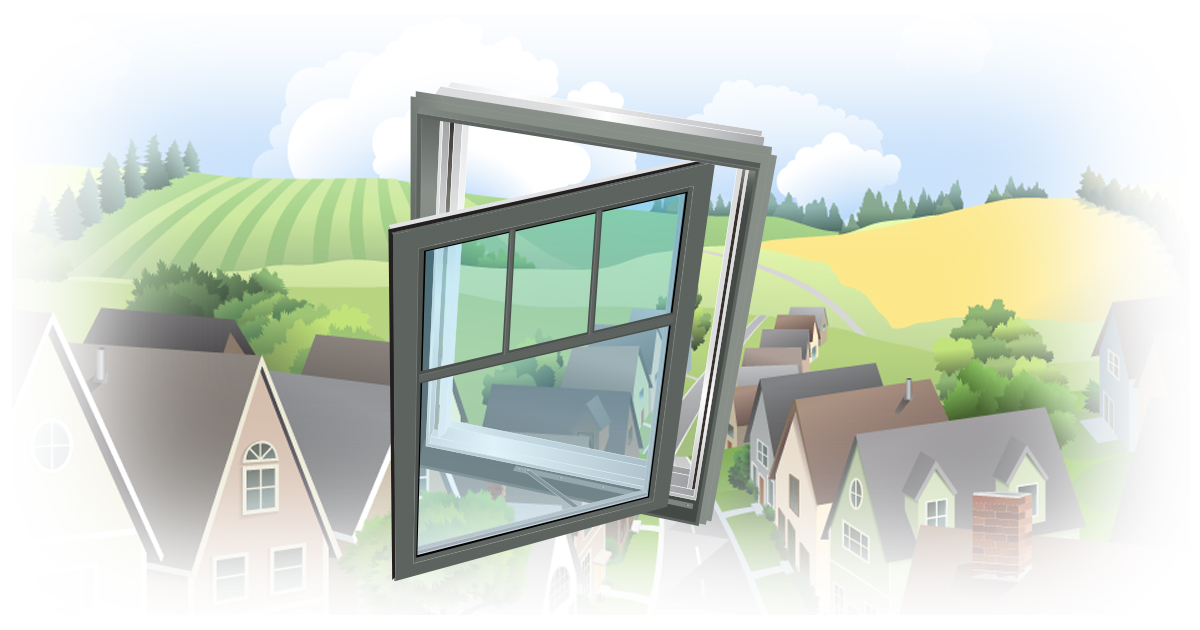 Pros & Cons - Hung Windows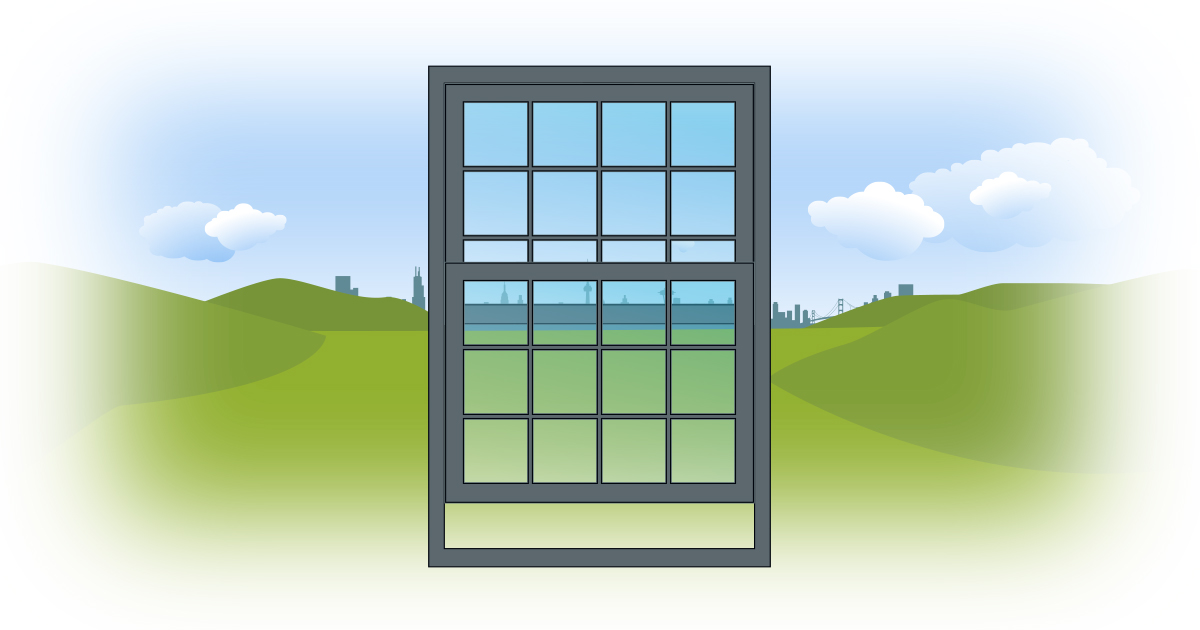 Choosing a window style - a practical guide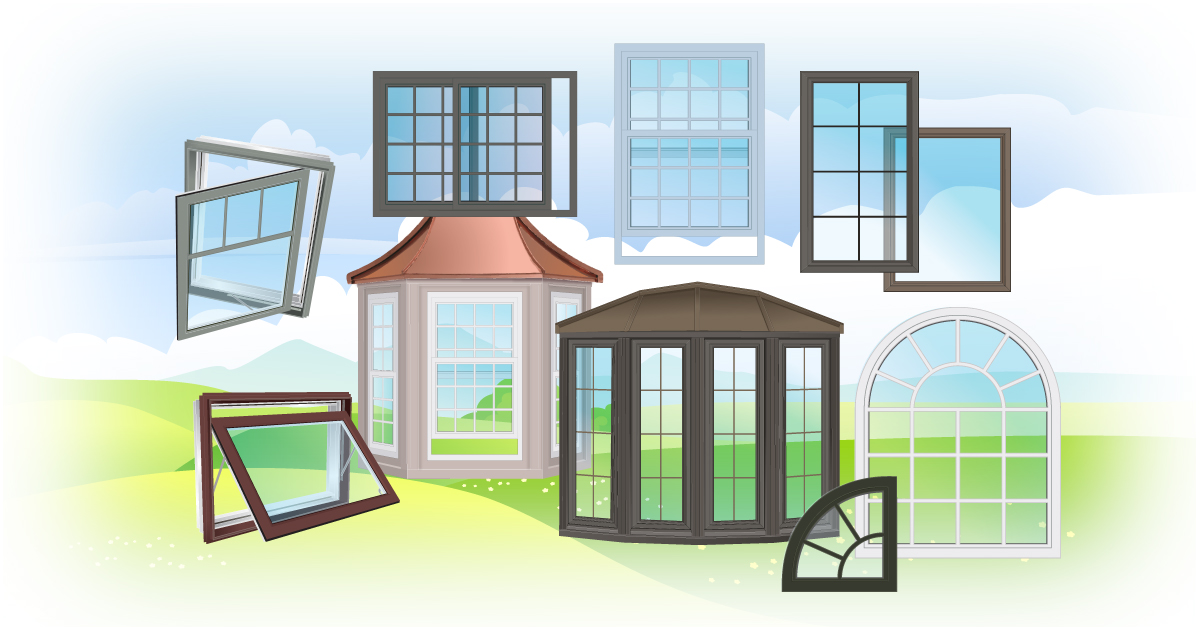 Need more information?
If you would like to know more about slider windows, give us a call, request more information via our contact form, or come visit our showroom, - we'd love to help you find a perfect window or door solution!