Blog > Category > Posted: 2023-Jul-19, Updated: 2023-Aug-01
Door replacement - Patio doors vs Garden doors
When it comes to making a choice between swinging garden doors or sliding patio doors, its a personal choice. However, knowing the pros and cons of each may curb your decision.
Sliding Patio Door - Pros & Cons
Pros of Sliding Patio Doors:
Modern design, customizable with 3 or 4 panels.
Saves interior space with a sliding mechanism.
Energy-efficient with double or triple-pane glass options.
Provides a clear view of the outdoors.
Offers security features like bars and tempered glass.
Affordable and easy to maintain.
Cons of Sliding Patio Doors:
May not suit older home styles.
Limited design options with solid glass.
Sliding track can be a tripping hazard.
Limited width for moving large items.
Overall, sliding patio doors offer numerous advantages such as a modern look, easy operation, energy efficiency, great views, and security options. However, they may not suit older homes, have limited design options, and come with some considerations related to the sliding mechanism and space constraints. Nevertheless, their benefits, including cost-effectiveness and low maintenance, make them an attractive option for many homeowners.
Garden Patio Door - Pros & Cons
Pros of Garden Patio Doors:
Beautiful styles available to match any home design.
Easy to use with double doors and pet-friendly options.
Offers various glass choices for a lovely view.
Customizable for added privacy and security.
Made with durable materials for long-lasting use.
Versatile with different configurations available.
Cons of Garden Patio Doors:
Limited screen options and may require more space to swing open.
Less energy-efficient than sliding patio doors.
French-style doors may have security concerns with one lock.
Generally more expensive than sliding doors.
Require more maintenance and may have drafts or air leakage.
Reduced privacy and potential for pest/insect intrusion when open.
Overall, Garden Patio Doors offer diverse design options for an attractive home entrance. They provide good views, but energy efficiency may not match sliding patio doors. The space and ease of use benefits are ideal for some situations, but they require extra space to swing open.

In terms of security and privacy, customization options are available, but they may not be as secure as sliding patio doors with multiple locks. While they are made with durable materials, the initial cost may be higher than sliding doors.
Related topics
Sliding patio door - Lots of options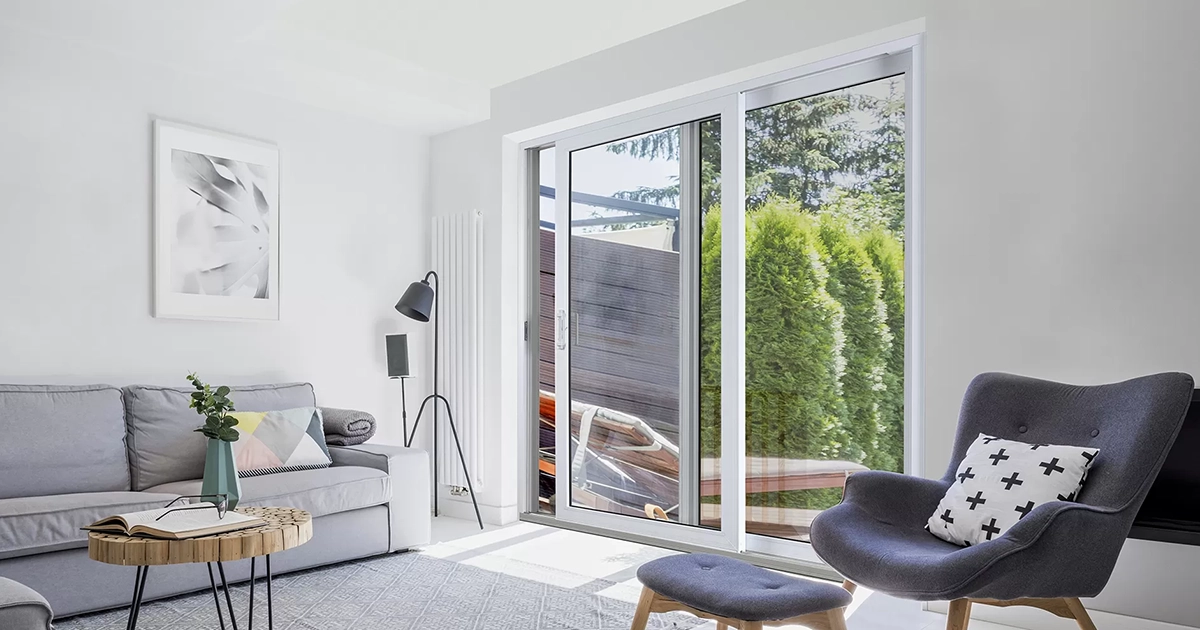 Sliding patio doors - Key considerations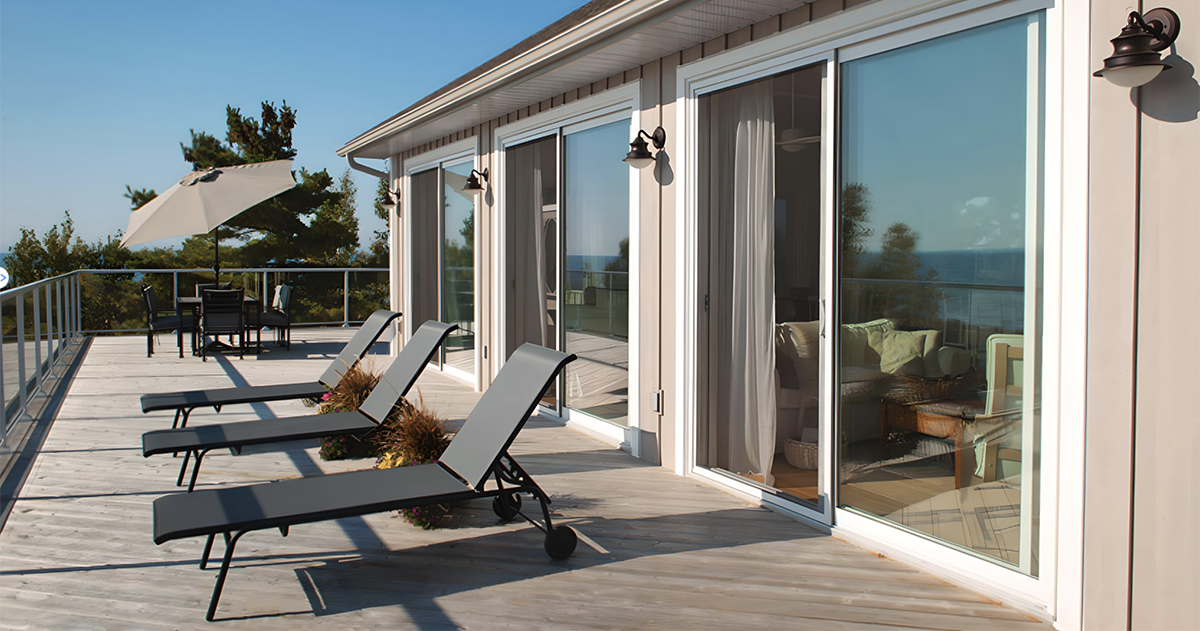 Sliding patio doors - Exploring configurations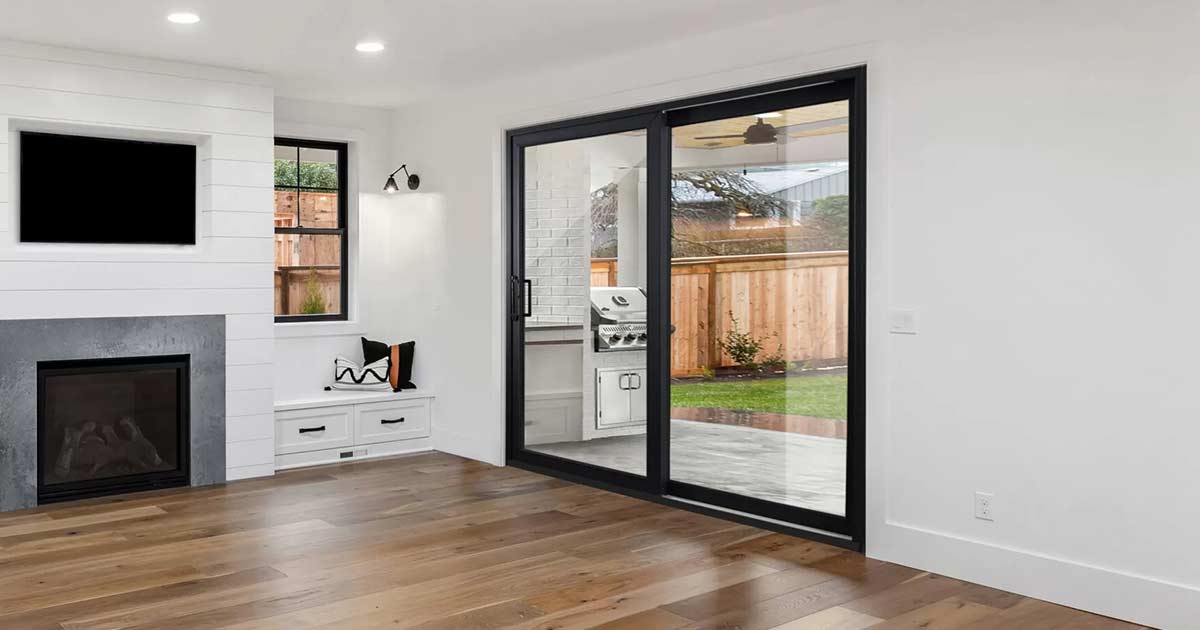 Swinging garden doors - Exploring configurations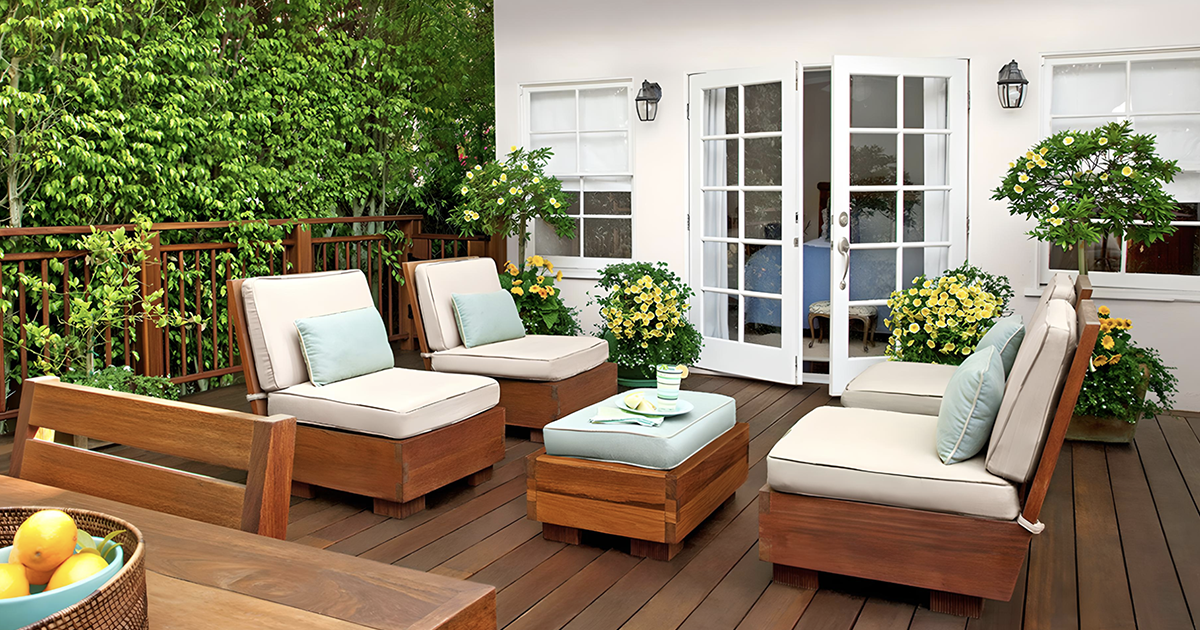 Diagram -
Anatomy of a garden door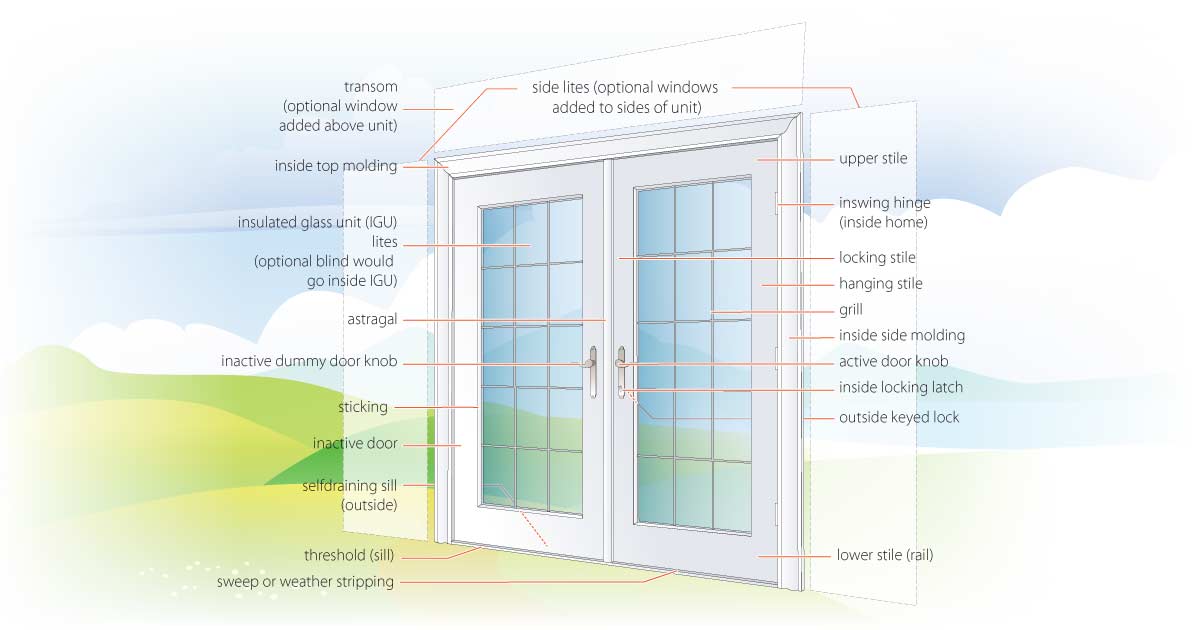 Diagram -
Anatomy of a vinyl sliding patio door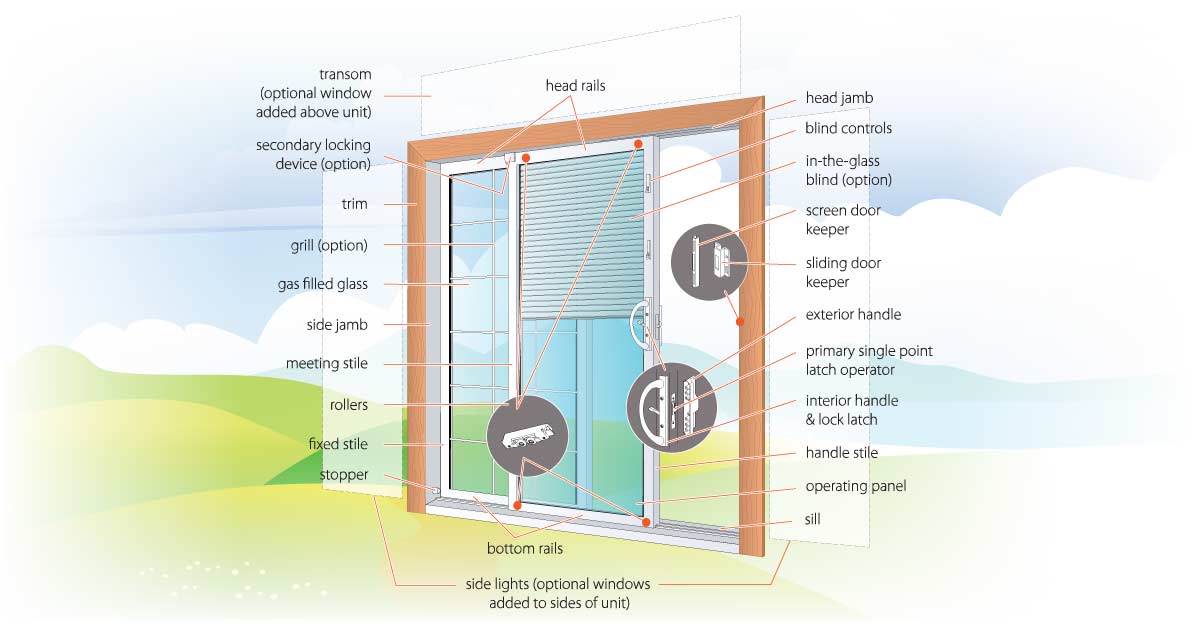 Sliding patio & garden doors - Installation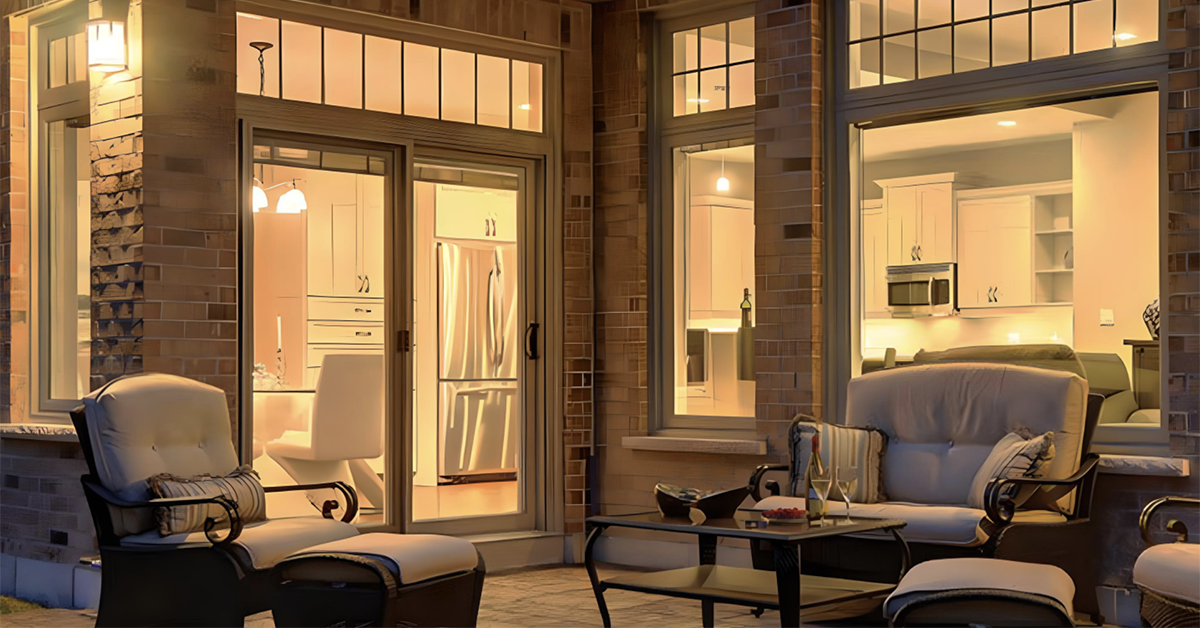 Sliding patio doors - Products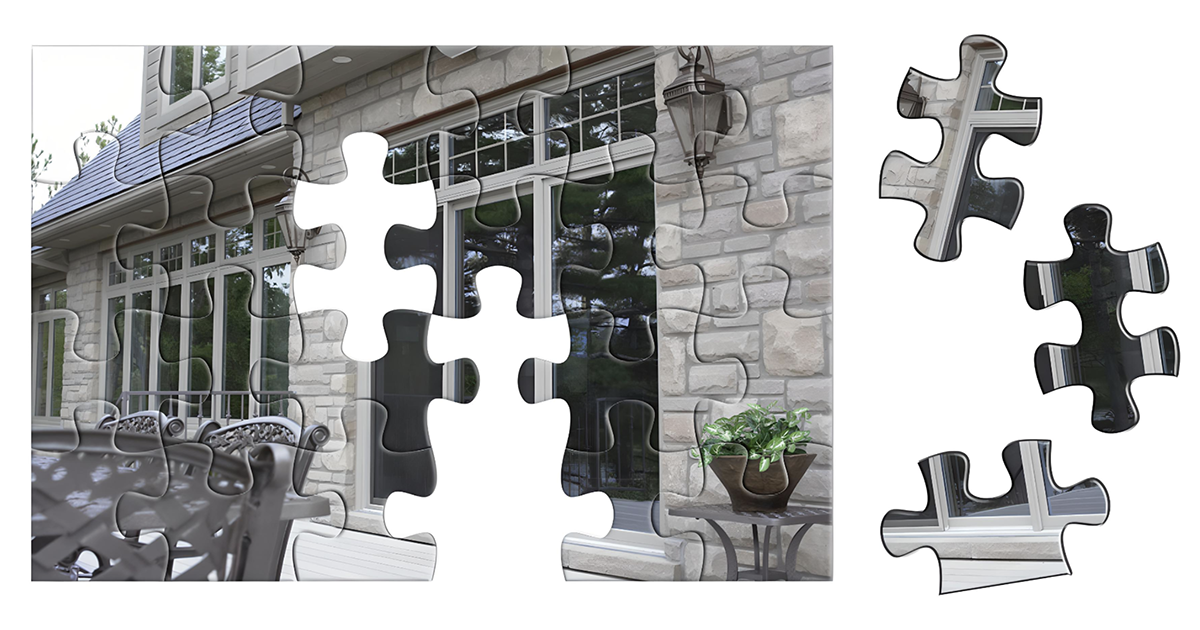 Sliding patio door - Image Gallery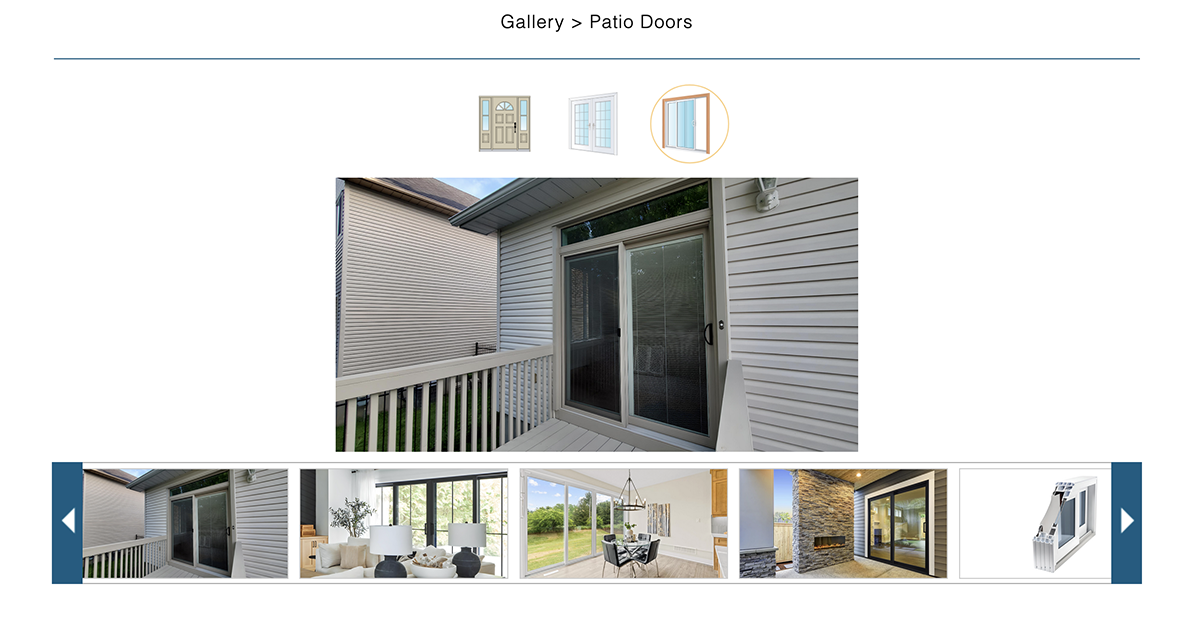 Need more information?
Sliding patio doors are modern, energy-efficient, and space-saving but may not fit older homes and have limited design options. Garden patio doors offer beautiful styles and versatility but may be less energy-efficient, require more space, and have some security and privacy considerations. Consider your specific needs and preferences when choosing between the two.
Talk to one of our window consultants, we'd love to help you find a perfect solution to cover all your needs.