10 things that make a window energy-efficient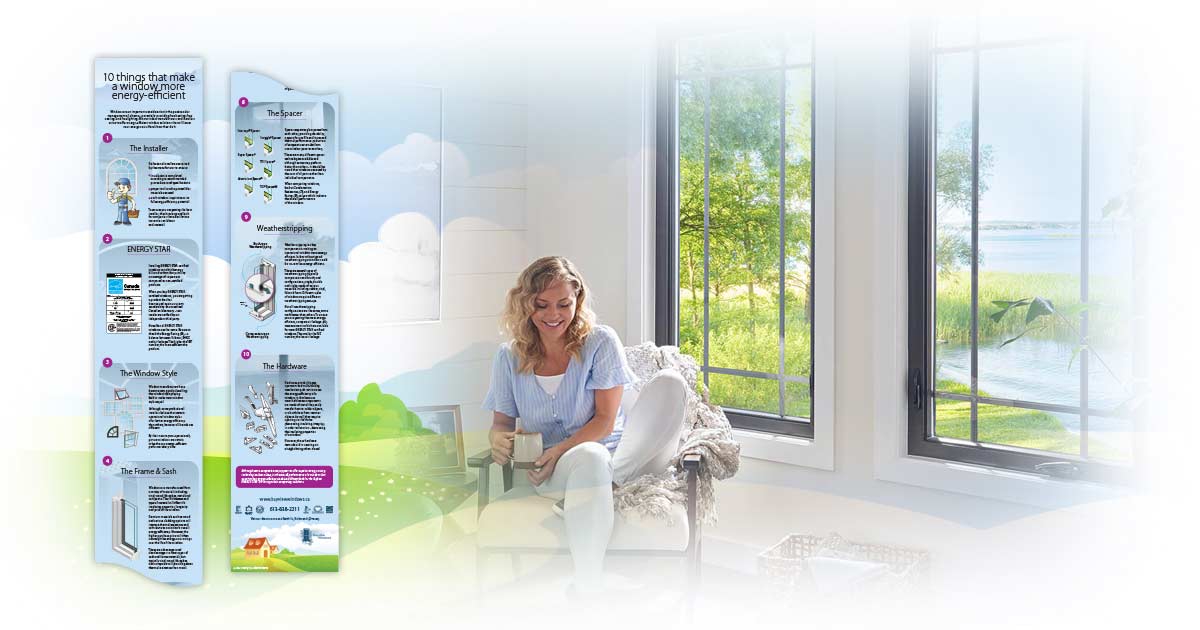 Windows are an important consideration in the passive solar management of a home, potentially providing free heating, free cooling, and free lighting. Window manufacturers and installers strive to offer energy-efficient window solutions that will help you save on energy costs. This infographic explains 10 areas that manufacturers and installers focus on to make windows more energy efficient.
Infographic - ENERGY STAR labels & specifications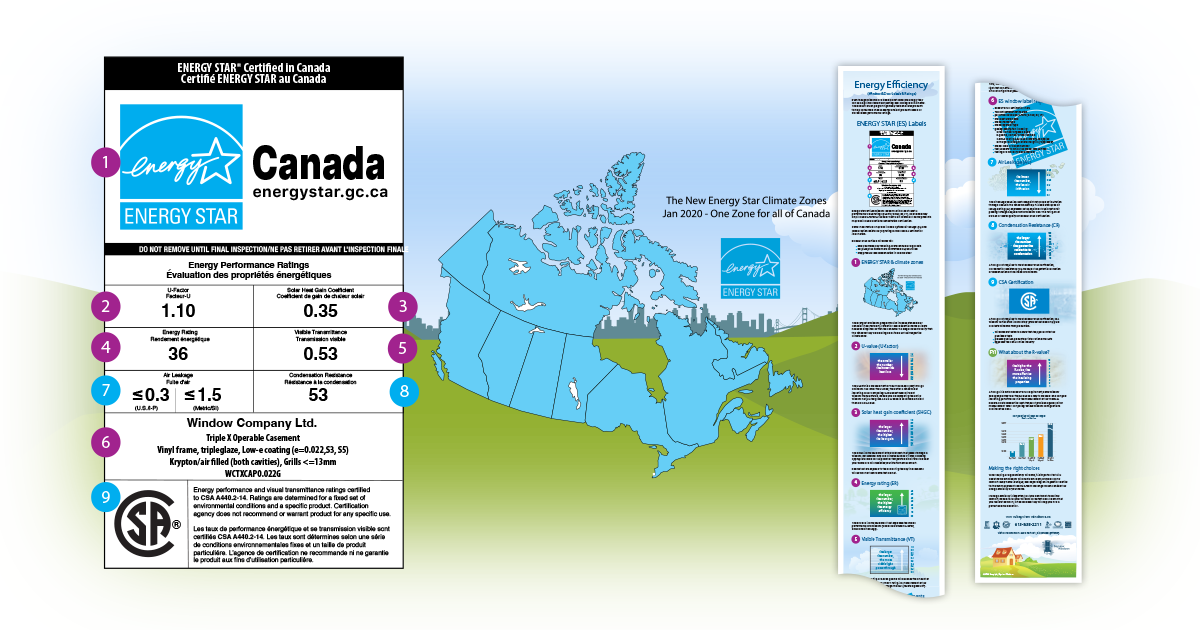 In Canada window certified energy-efficient windows start with ENERGY STAR certification. ENERGY STAR-certified windows meet or exceed high-efficiency standards and are in the top 15 to 30 percent of their class for energy performance. Temporary ENERGY STAR Certification labels are always affixed to certified products and contain various ratings to help suppliers and consumers know what they are purchasing or installing.
Infographic - What's to know about
Window Glass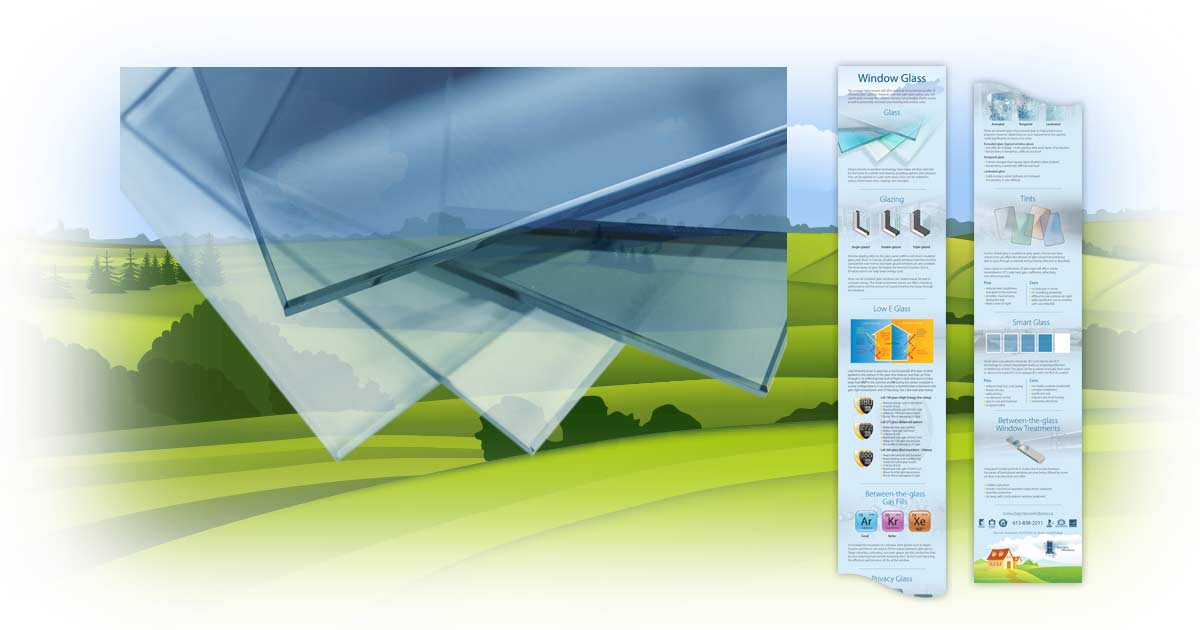 With the right glass option, you can significantly increase the comfort, security, and functionality of your home, as well as decrease your heating and cooling costs.
Infographic - What's to know about
Window Styles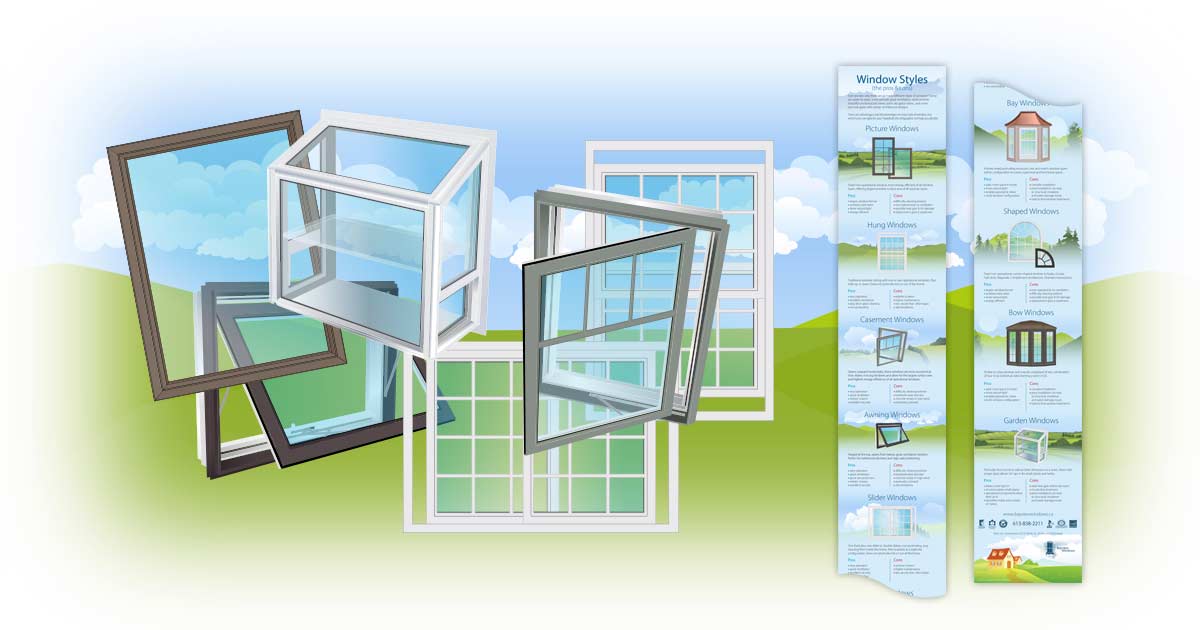 When we talk about window style, we are referring to the operable style of the window (how it works), as opposed to the aesthetic style (look), or the window type (material). Different window styles provide alternative ways to operate a window. For example, a hung window opens up and down, while a casement window swings out to open.
Infographic - What's to know about Condensation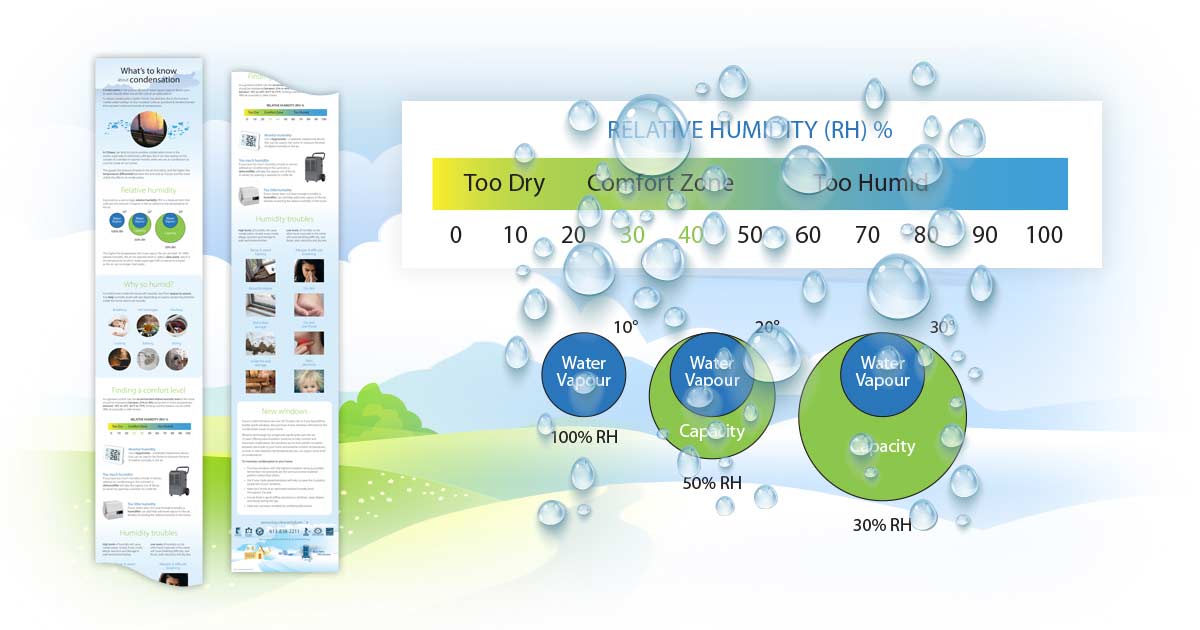 One of the peskiest visible household maintenance issues homeowners face during the winter months in the Ottawa area is condensation on windows. Although condensation on windows can occur any time of the year under the right conditions, we typically only notice it when it is really cold outside.
Grant Update - Greener Homes initiative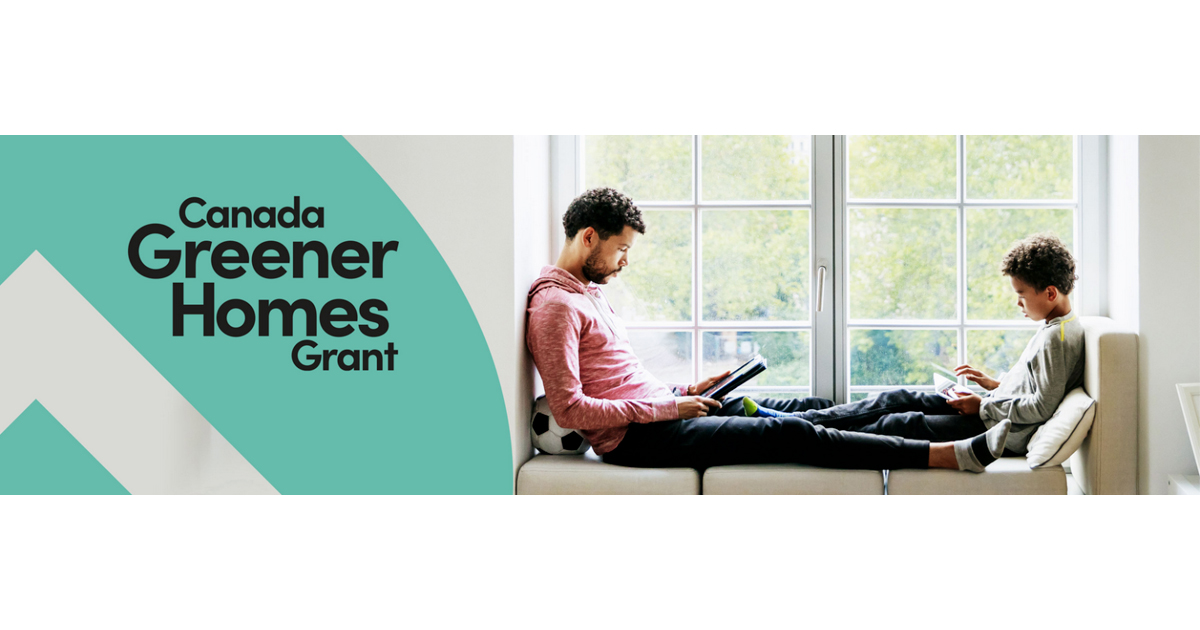 In the interest of improving energy efficiency and reducing greenhouse gas emissions in Canada, the Government of Canada is articulating advice, eligible measures and associated grants to qualifying homeowners.
e-book - Almost everything to know about exterior doors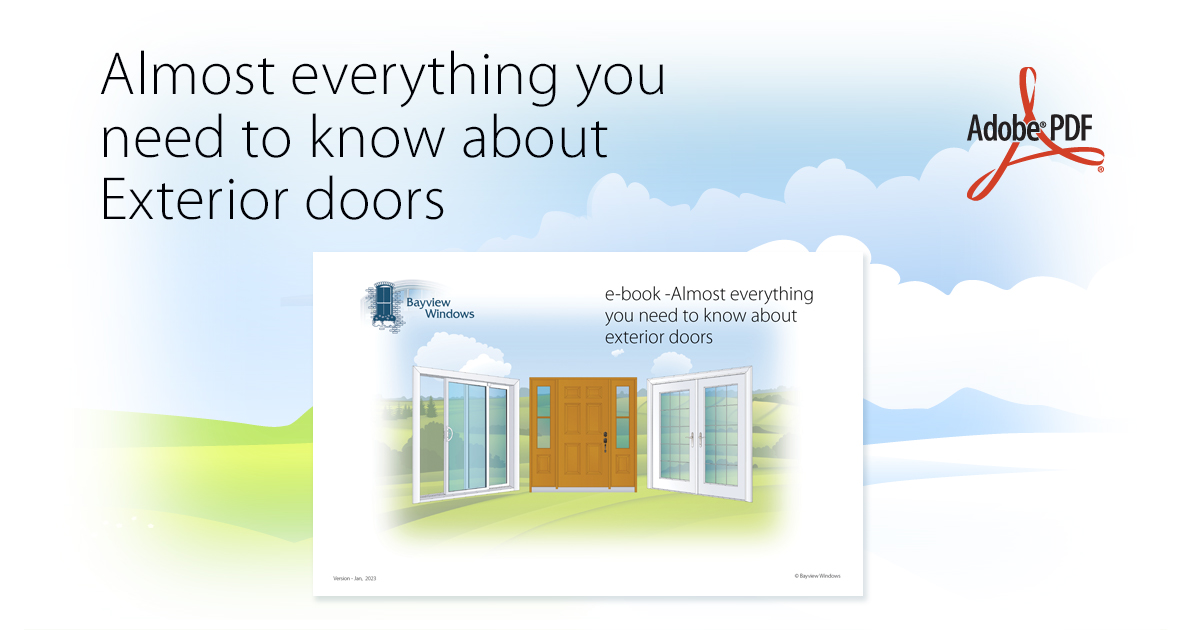 With so many door options to choose from, buying an external residential door can be quite overwhelming - Our booklet "Almost everything you need to know about exterior doors" will help you get started with some of the more important information you'll need to think about.
Can condensation appear on windows all year round?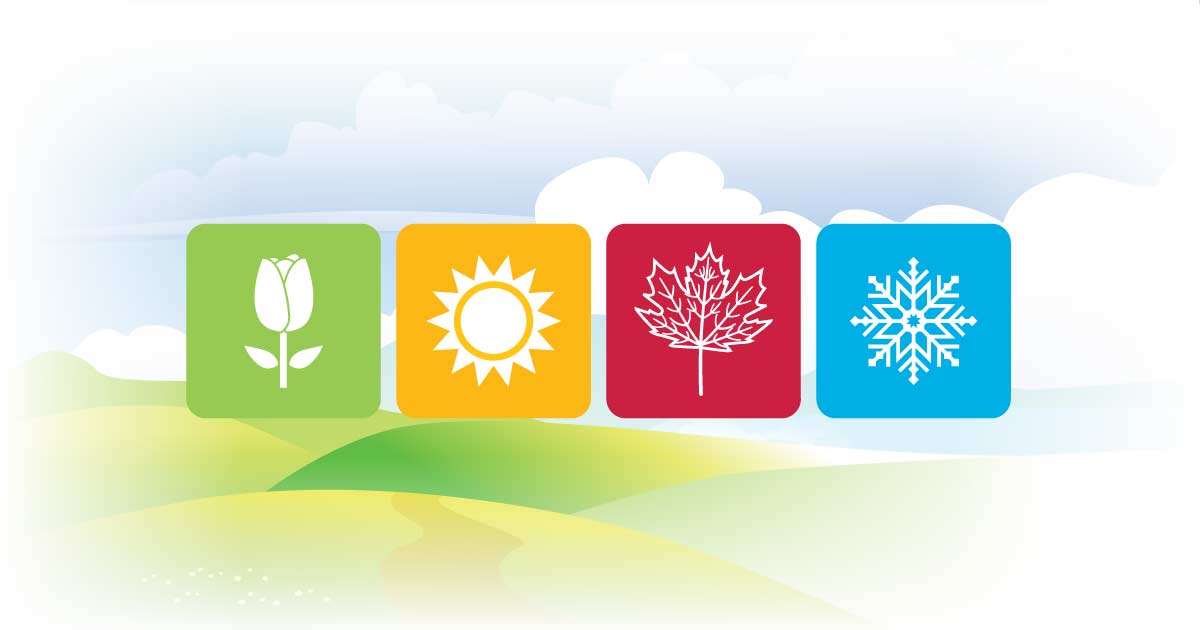 Condensation can form on the inside or outside of a window at any time of the year depending on humidity levels, the temperature, and differing environmental conditions both inside and outside a home.
Best humidity & temperature levels for winter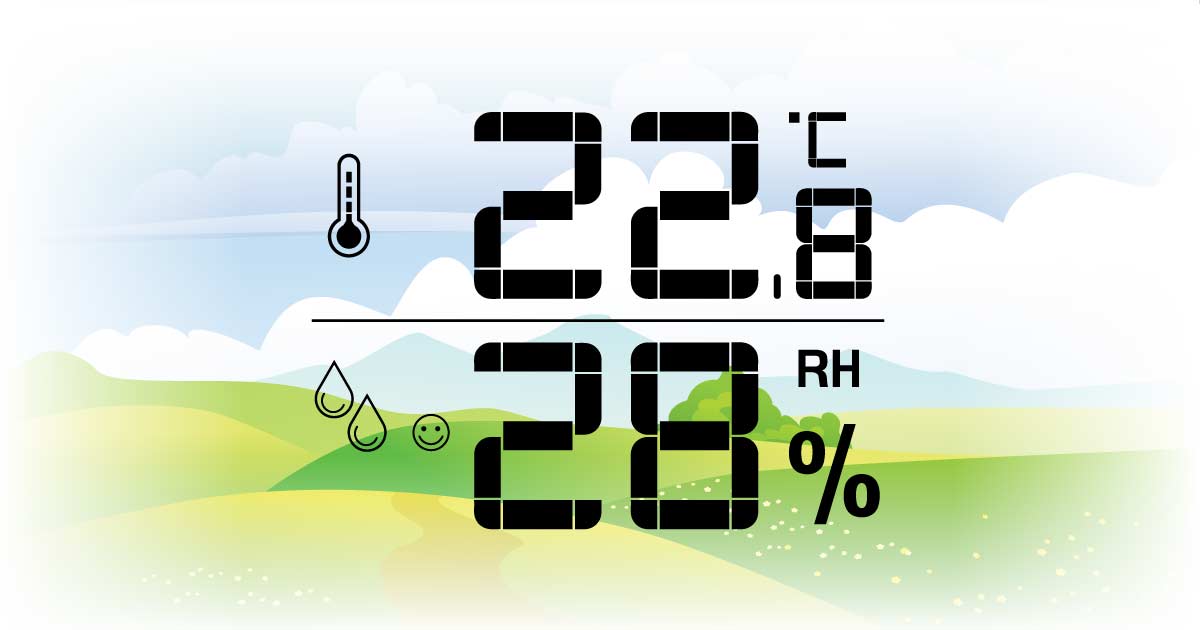 Home interior temperature and relative humidity is often a matter of personal preference, however, exceeding recommended levels can lead to health issues in your home.
Today's window technology fights the climate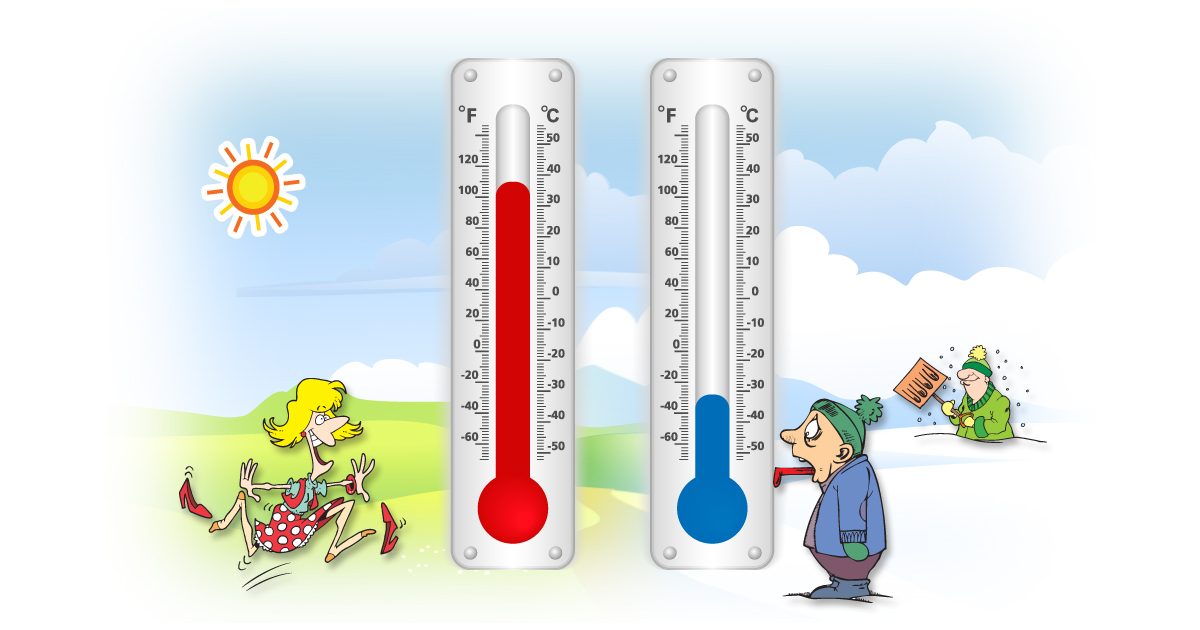 Windows are an important element in the passive solar management of your home, potentially providing heating, cooling, and lighting. How efficiently they do this can have a profound effect on your home energy costs. There are a lot of things a window manufacturer can do to make windows more efficient, but it's up to you to decide which ones are worth the cost.