Beautiful, practical & out-of-the-way
Slider windows offer large unobstructed views and provide great air circulation, especially if there is only one window in the room. They are easy to clean and require little effort to open and close. Sliders glide horizontally from side to side and are typically used when a horizontal orientation is required.
They are a perfect solution for windows that are near heavy outside areas such as decks, stairs, walkways or porches where it's impractical to have an outside extrusion that's typical of a casement or awning window. And inside in places where it is difficult to operate hung windows, for example over a kitchen sink.
Horizontal sliders are ideal for basements, bathrooms, and kitchens and are available in four slider configurations.
Single slider window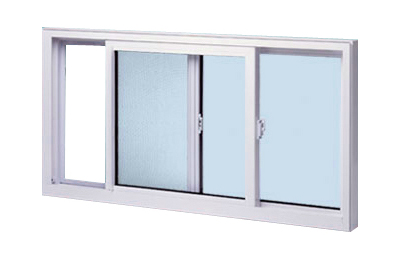 A single slide window has one fixed window and a single sliding window that lifts out for easy window cleaning and screen removal. Single sliders are a perfect basement solution.
Double-tilt slider window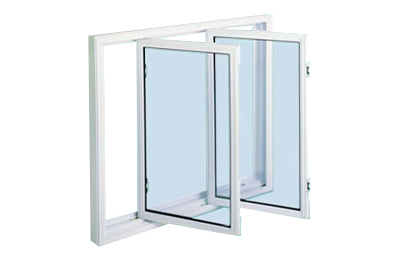 Double tilt slider windows are an ideal for large windows and great ventilation is desired. The sashes tilt sideways from the window frame for easy glass cleaning from inside the home.
Double-lift-out slider window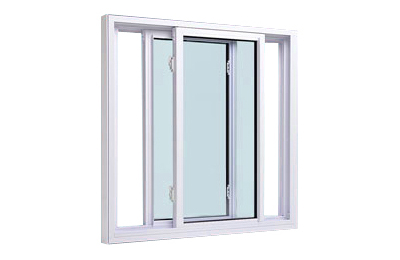 A solution for almost any room. Featuring a large glass area and recessed finger latches. Both sashes easily lift completely out of the frame for cleaning
Three-lite end vent slider window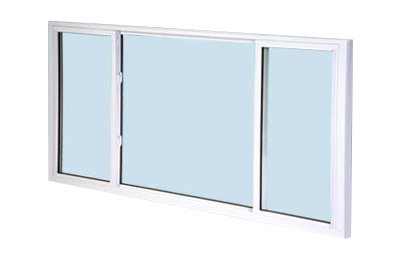 Easy horizontal movement, three-lite end vent slider windows are ideal for wide openings or when replacing several windows.
What's to know about windows?
Energy Star's most efficient windows
All of our window products are Energy Star approved, in fact many of our window products have been highly rated on the Energy Star's Most Efficient Window Products list for many years now.
Does glass really matter?
You bet it does! When you buy windows, a significant portion of the possible energy savings comes from the glass. So when you are comparing quotes, make sure to compare the glass as well. Less expensive glass solutions will cost you more in energy costs in the long run and you'll probably run into other issues.
Below is a typical comparison of glass energy efficiencies. Want to know more about window energy efficiency? Check out our energy efficiency stories in our blog.
Slider window features & options
Secure, easy cleaning, easy screen removal
North Star's slider windows operate with finger-tip ease and are a perfect fit for larger openings or in places that are difficult to reach.
North Star's innovative self-locking system ensures that when you close your window, it automatically locks the second the window shuts.
Cleaning is safe and simple with sliding window sashes that easily swing open providing access to both sides of the window glass from inside your home. And durable pull tabs take the struggle out of removing or installing window screens.
North Star's windows are tested and certified by Canadian Standards Association and comply with American Architectural Manufacturers Association (AAMA) standards.
Standard features:
High-Efficiency Energy Star Approved Zone 3 Windows
Double-Glazed Low-E Argon Gas Filled Sealed Unit
Triple Weather Stripping Seal
SuperSpacer® Warm Edge Spacer Technology
Standard Sash Lock(s)
Recessed Finger Latches
Standard 1/2" Screen With Integrated Corner Pull Tabs
North Star Lifetime Warranty
Bayview Windows Lifetime Labour Warranty With Installion
Window options:
Durability, Great Value
Our Del Bayview line of slider windows offer a truly innovative design and are available in 3 configurations: *single slider drop tilt, **double slider tilt and double slider lift out.
Standard features:
Energy Star approved - Del window ratings
3-1/4″ welded frame
Precision mitred welded corners
Easy cleaning tilt-in sashes
Recessed finger tilt latches
Constant force sash balances
Multiple drainage chambers
Quadruple weather seal
Heavy duty overlap screen, spring loaded
Interior glazed
Glazing tape creates a bonded seal between the double pane glass and PVC frame
Cardinal Glass "Endur IG" spacer technology
Standard Low-E glass and argon gas
Modular construction
Heavy duty cam lock and keeper
*Equal glass/**equal sash with exclusive 'J' flap
*Easy glide *tandem rollers **operating shoes
Window options:
Our outstanding warranties
When you contract us to install your windows, we've got you covered for life. You'll never have to think about replacing or repairing your windows ever again.
Every installation comes with a life-time labour and installation materials warranty
All our window products are covered by life-time, transferable warranties
All our window products are highly rated Energy Star approved
Visit our showroom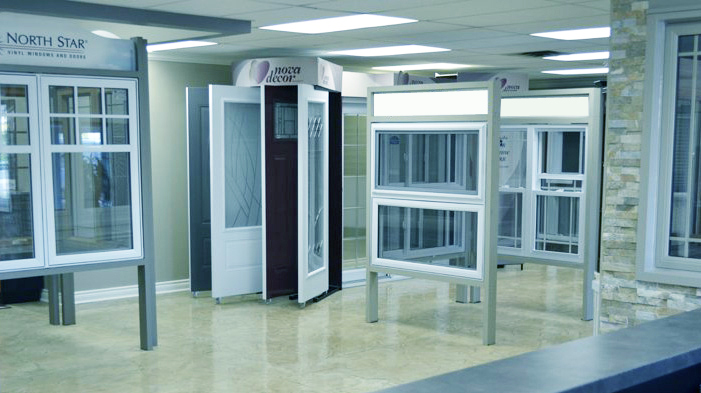 Come visit our showroom in Richmond and talk to the friendly, knowledgeable staff. We'll help you choose a solution that's right for your specific needs, maximizing your aesthetic and budgetary requirements. Call for a free at-your home consult and quote.
For your convenience we offer after-hours showroom appointments during the week and on weekends so you can see samples of our products.