Traditional out-of-the-way beauty
Hung windows rise vertically from bottom to top and are typically used when a narrower vertical orientation is required. Both single-hung and double-hung windows offer large unobstructed views and double-hung windows provide great air circulation from top and bottom. They are easy to clean and require little effort to open and close.
They are a perfect solution for heavy outside traffic areas such as decks, stairs, walkways or porches where it's impractical to have an outside extrusion that's typical of a casement or awning window.
Available in two configurations a single-hung tilt window has an upper fixed window, while the lower window can slide up or down to accommodate ventilation. Double-hung windows can be opened from the bottom up or top down for improved airflow.
Safe and easy cleaning
For double hung-windows, both the upper and lower units can be easily and safely removed for cleaning. Single-hung windows allow for the removal of the lower glass unit and easier access to the outside surface of the upper fixed glass unit.
What's to know about windows?
Energy Star's most efficient windows
All of our window products are Energy Star approved, in fact many of our window products have been highly rated on the Energy Star's Most Efficient Window Products list for many years now.
Does glass really matter?
You bet it does! When you buy windows, a significant portion of the possible energy savings comes from the glass. So when you are comparing quotes, make sure to compare the glass as well. Less expensive glass solutions will cost you more in energy costs in the long run and you'll probably run into other issues.
Below is a typical comparison of glass energy efficiencies. Want to know more about window energy efficiency? Check out our energy efficiency stories in our blog.
Hung window features & options
North Star's single-hung and double-hung windows feature reliable secure self-closing locks, recessed finger latches, and sashes that slide up or down and tilt inwards for safe easy cleaning from inside the home. The window screens have durable pull tabs that take the struggle out of removing or re-installing window screens.
North Star's windows are tested and certified by Canadian Standards Association and comply with American Architectural Manufacturers Association (AAMA) standards.
Standard features:
High-Efficiency Energy Star Approved Zone 3 Windows
Double-Glazed Low-E Argon Gas Filled Sealed Unit
Triple Weather Stripping Seal
SuperSpacer® Warm Edge Spacer Technology
Standard Sash Lock(s)
Recessed Finger Latches
Standard 1/2" Screen With Integrated Corner Pull Tabs
North Star Lifetime Warranty
Bayview Windows Lifetime Labour Warranty With Installion
Window options:
Del single-hung and double-hung windows include a reliable heavy duty cam lock and keeper, recessed finger tilt latches, constant force sash balances and the easy tilt-in sashes make window cleaning a breeze.
Standard features:
Energy Star approved - Del window ratings
Low-E glass and argon gas (upgraded glass packs available)
Stainless steel screws and adjustable hinges
Cardinal Glass "Endur" spacer technology
Innovative colonial style matching frames
Dual top and bottom operating sashes (equal glass)
Multiple drainage chambers
Quadruple weather seal
Interior glazed
3¼'' welded frame (other frame depths available)
Heavy duty overlap screen, spring loaded, full screen
Window options:
Our outstanding warranties
When you contract us to install your windows, we've got you covered for life. You'll never have to think about replacing or repairing your windows ever again.
Every installation comes with a life-time labour and installation materials warranty
All our window products are covered by life-time, transferable warranties
All our window products are highly rated Energy Star approved
Visit our showroom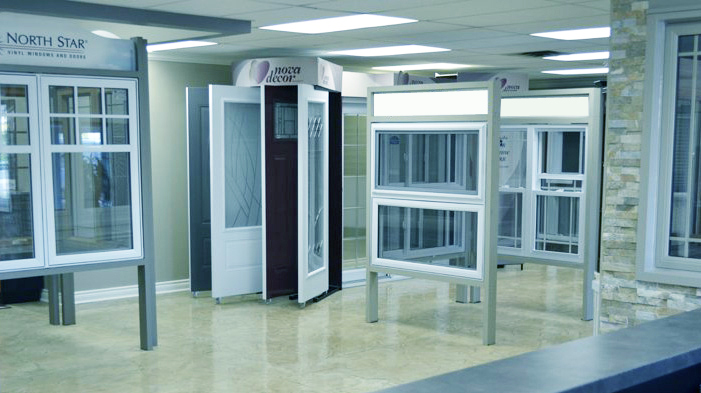 Come visit our showroom in Richmond and talk to the friendly, knowledgeable staff. We'll help you choose a solution that's right for your specific needs, maximizing your aesthetic and budgetary requirements. Call for a free at-your home consult and quote.
For your convenience we offer after-hours showroom appointments during the week and on weekends so you can see samples of our products.