Blog > Category > Posted: 2022-Apr-26, Updated: 2022-Apr-26
Diagram - Anatomy of a garden door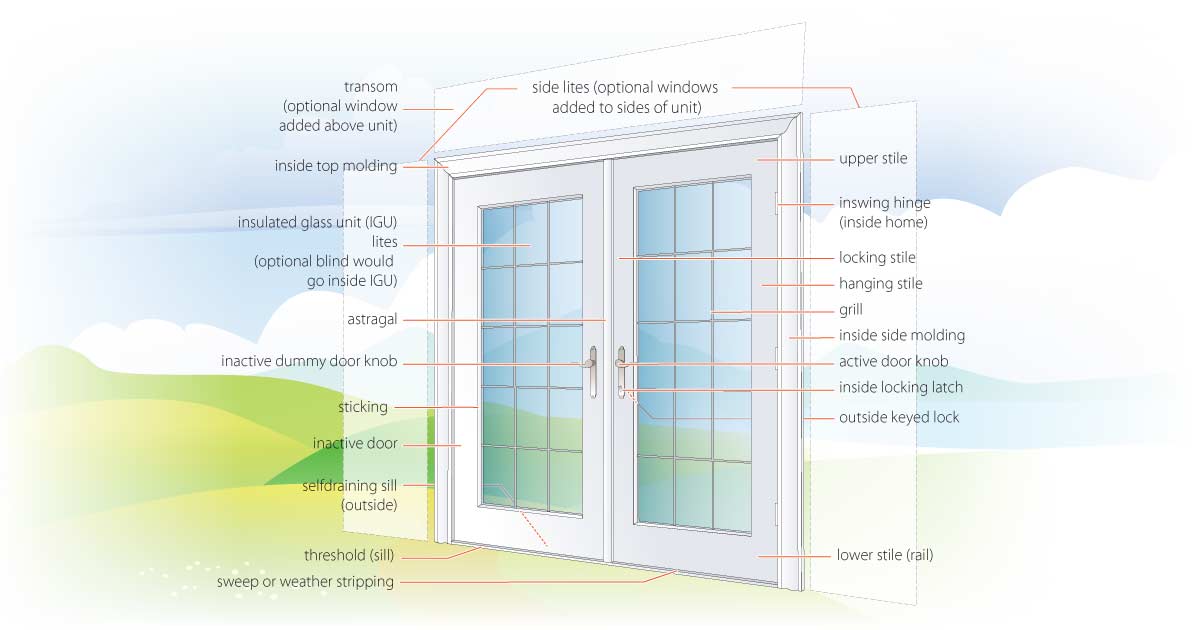 Whether you are looking at a steel, fiberglass or wooden door, the basic parts and terms used have a long historical foundation that goes back hundreds of years.
When discussing garden door parts, this image will help ensure that you and whomever you are talking to are on the same page when identifying specific components of an entrance door.
Garden Doors, also known as Swinging Patio Doors or French Garden Doors are a great option when replacing existing sliding patio door configurations, they are an excellent choice both inside and outside your home if you are looking for a classic look.
Related blog posts
Diagram -
Anatomy of a vinyl sliding patio door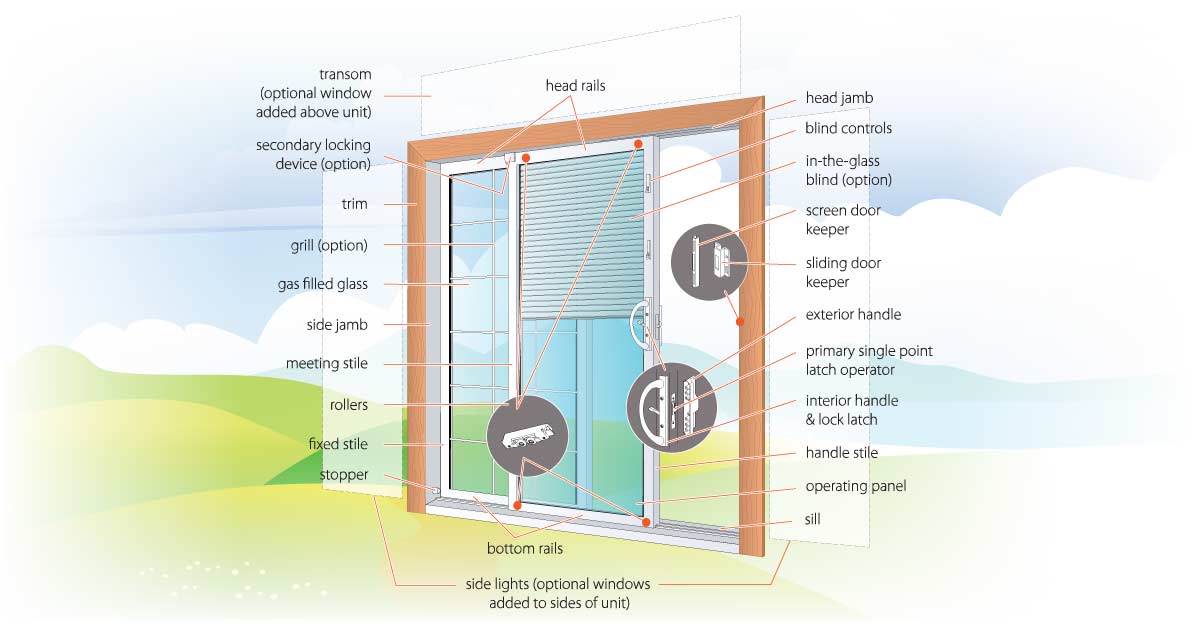 Patio doors vs Garden doors
Piecing together a new patio door