Bring the outdoor beauty into your home
A bay window is made up of two angle framed window sides (called flankers) running at 30 or 45 degrees and a framed front window that runs parallel to the outer wall of the home to form a polygonal shape. Add a seat to create a comfortable personal space and internal storage.
Beautify your home inside and out
Bay windows are designed to extend your home into the surrounding outdoor beauty. They project beyond the exterior walls and provide a wider view of your garden, backyard or the street. They also create a focal point for a room, allow more natural light into your home, and add curb appeal to your home.
Bay windows can be used as a replacement option for most large window openings and may be configured in just about any combination of picture window, casement window, slider window, hung window, awning window and shaped windows, or patio door(s) to maximize functionally or enhance the beauty of your living space.
If you are considering a bay window, the pros at Bayview Windows are ready and happy to assist you. Add more light, space, storage, seats, curb appeal and value to your home today with one of these stunning windows!
What's to know about windows?
Energy Star's most efficient windows
All of our window products are Energy Star approved, in fact many of our window products have been highly rated on the Energy Star's Most Efficient Window Products list for many years now.
See the individual window types that you will be using in your bow window to determine available energy-efficiency specifications.
Building your Bay window
When building a bay window for a customer, we do it right the first time, every time. We adhere to the strict construction and product installation guidelines and use only top-quality supplies to ensure the highest level of quality and greatest energy-efficiency possible. It's the fact that we take care of the smallest of details and always produce outstanding results that sets our bay window installation apart from our competition.
Bay window features & options
Create a cosy custom bay alcove with a combination of picture, awning, casement or hung windows to give you an exceptional window solution that will add space, style, comfort and value to your home.
Standard features:
Energy Star approved - North Star window ratings
Double-glazed sealed unit with SuperSpacer® warm edge technology
Energy Advantage Low E glass technology
Standard white crank handles on optional windows style
Triple weatherstripping on all operational windows
Recessed finger latches on optional window style
Self-closing Cam lock(s) on optional window style
Multiple-locking point hardware on all operating windows
North Star E-Z Screen on all operating windows
Available in Series 1000, 4000/5000 and 4000/5000 hybrid
Window options:
Del Bayview line of bow windows are available in 4 or 5 panels at 10 and 15-degree configurations. Del Bayview Bay line of windows are available in 3-panel configurations at 30 or 45-degree angles.
Standard features:
Energy Star approved - Del window ratings
(Note: overall ratings are dependent on the types of windows being used in the configuration.)
Also available with paint grade or oak veneer interiors (head and seat)
Oops Warranty
Window options:
Our outstanding warranties
When you contract us to install your windows, we've got you covered for life. You'll never have to think about replacing or repairing your windows ever again.
Every installation comes with a life-time labour and installation materials warranty
All our window products are covered by life-time, transferable warranties
All our window products are highly rated Energy Star approved
Visit our showroom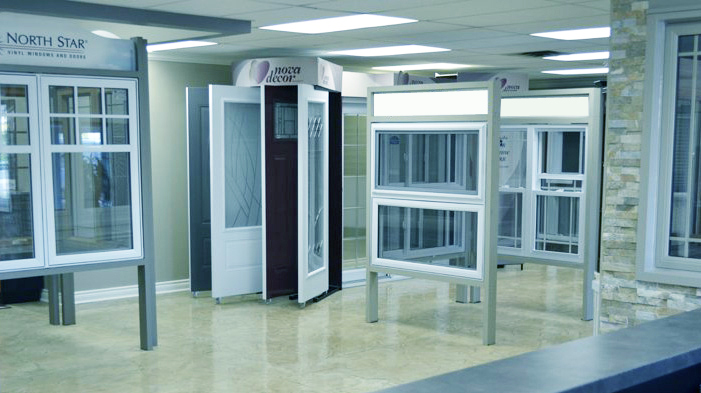 Come visit our showroom in Richmond and talk to the friendly, knowledgeable staff. We'll help you choose a solution that's right for your specific needs, maximizing your aesthetic and budgetary requirements. Call for a free at-your home consult and quote.
For your convenience we offer after-hours showroom appointments during the week and on weekends so you can see samples of our products.