Is it time to replace your windows?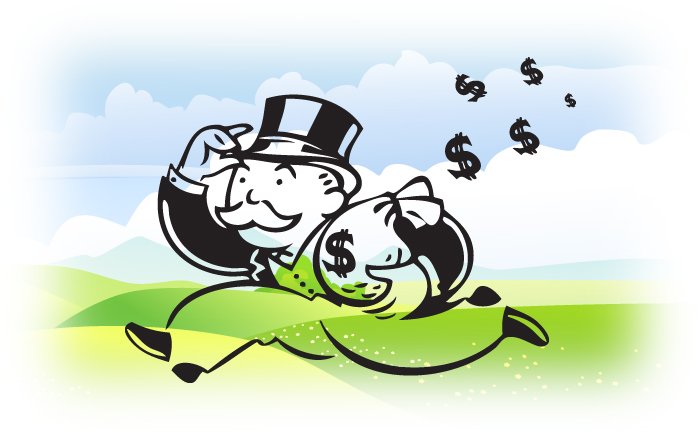 In the last 15 years, window technology has advanced dramatically offering energy efficiencies that can save heating & cooling COSTS and increase the year-round comfort level within the home. If big energy is running off with your money, maybe its time for a change?
Everything you need to know about windows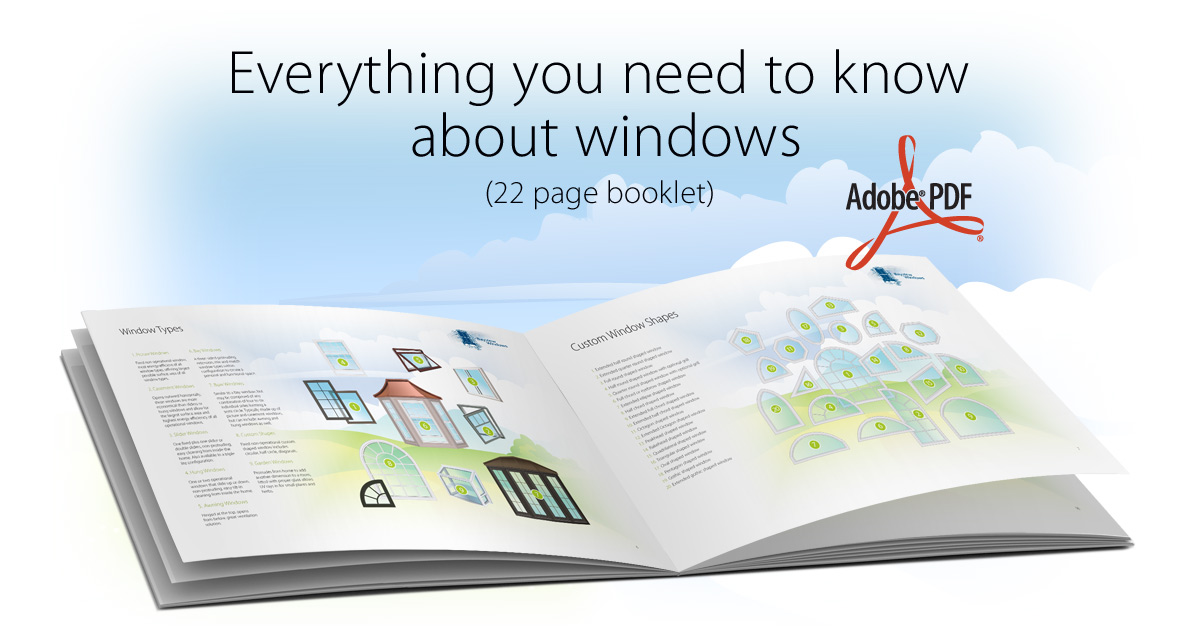 Considering replacing the windows in your home? Protect your investment before you make the purchase. Our informative complimentary guide will help you get the most out of your window purchase.
What's to know about windows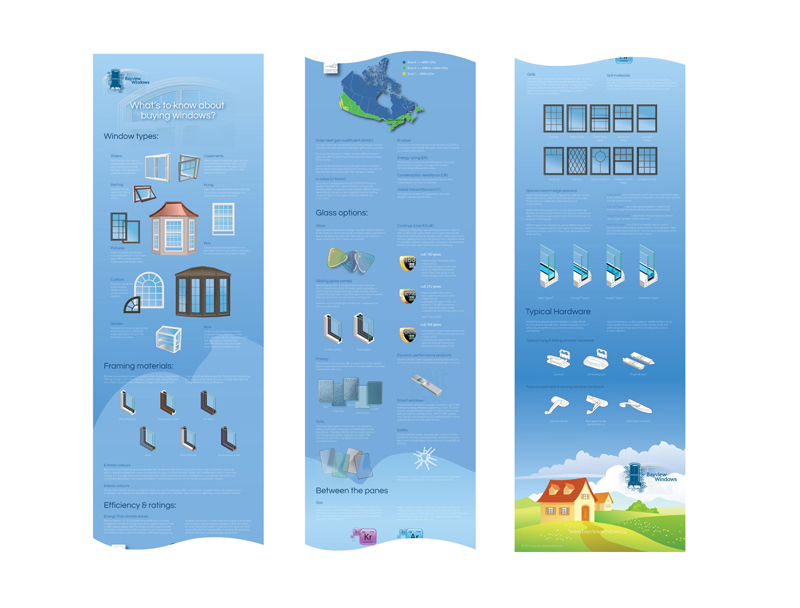 If you are in the market for windows, perhaps for the first time ever, or new to it within the last 10 years, then you'll want to take look at our "What's to know about windows" info-graphic.
Choosing a window type, a practical guide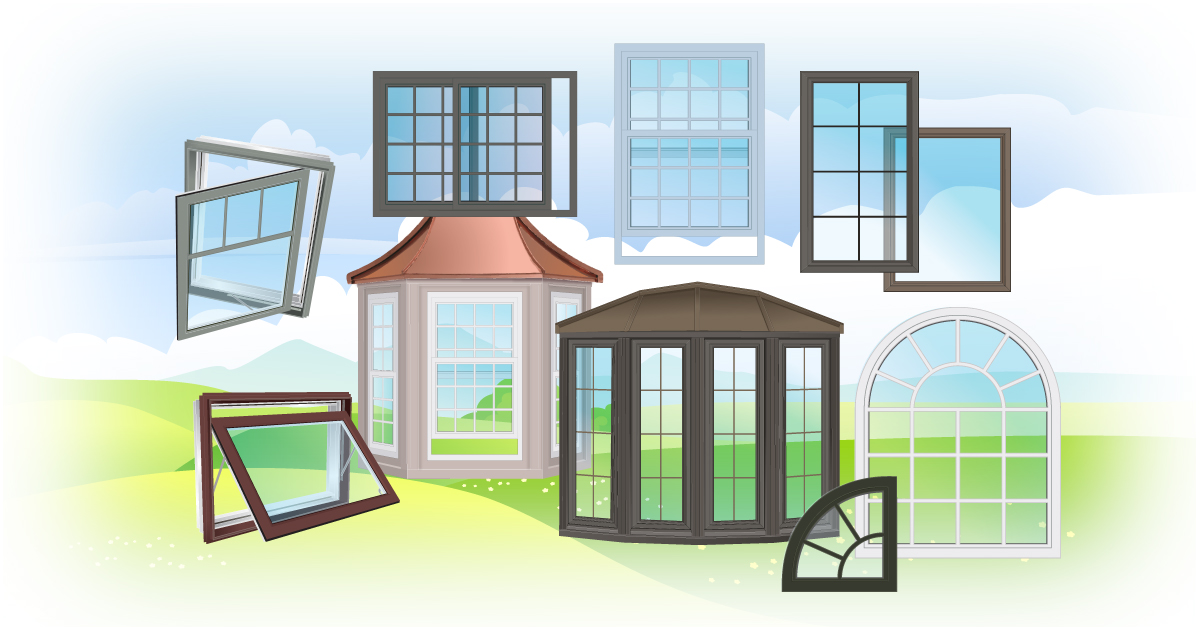 So you've finally decided to replace the windows in your home. Often existing windows types are placed in your home based on a generic architectural plan that may not provide you with optimal home functionality.
Vinyl window colour, there is a difference!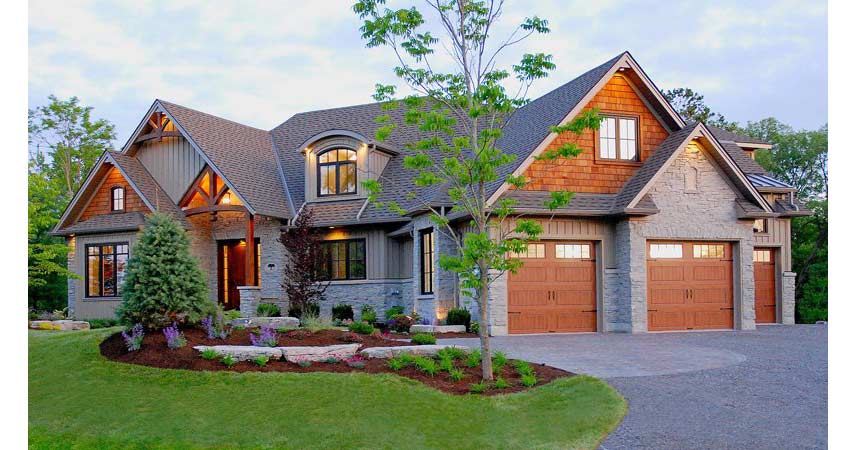 If you are considering the purchase of exterior colour vinyl windows, not all window manufacturers use the same process, and there could be a trade-off - broad colour selection vs durability.
The Bayview Windows colour picker tool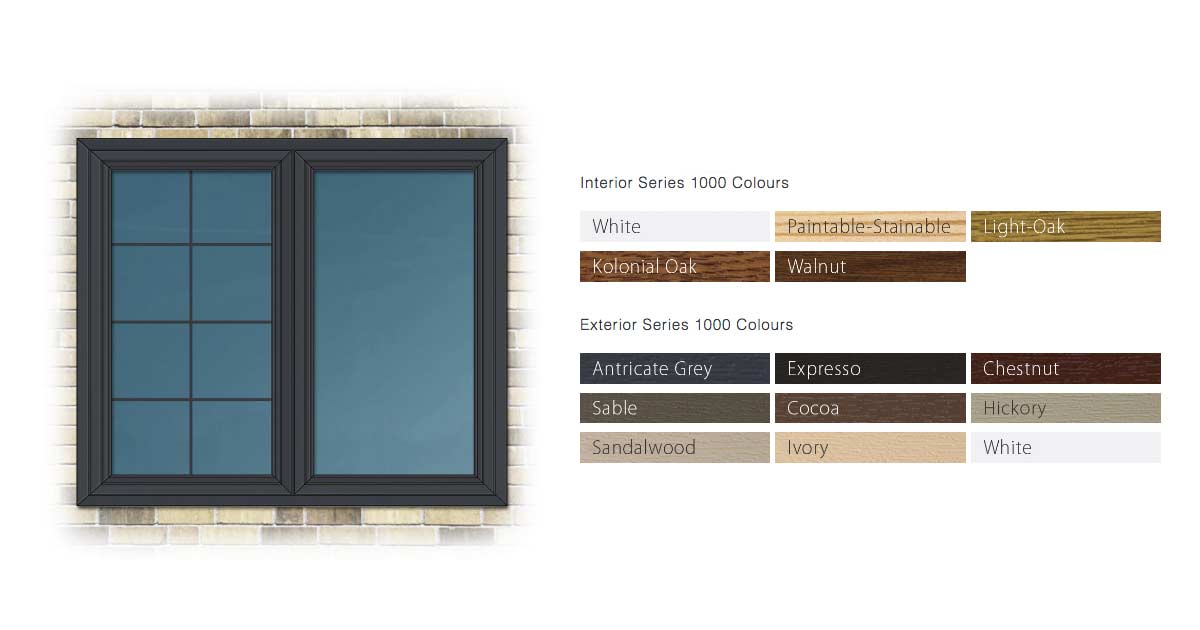 Sometimes it takes a little more than a colour swab to spark the imagination.

Check out the Bayview Windows colour picker tool.
Shaping up your windows - typical custom window shapes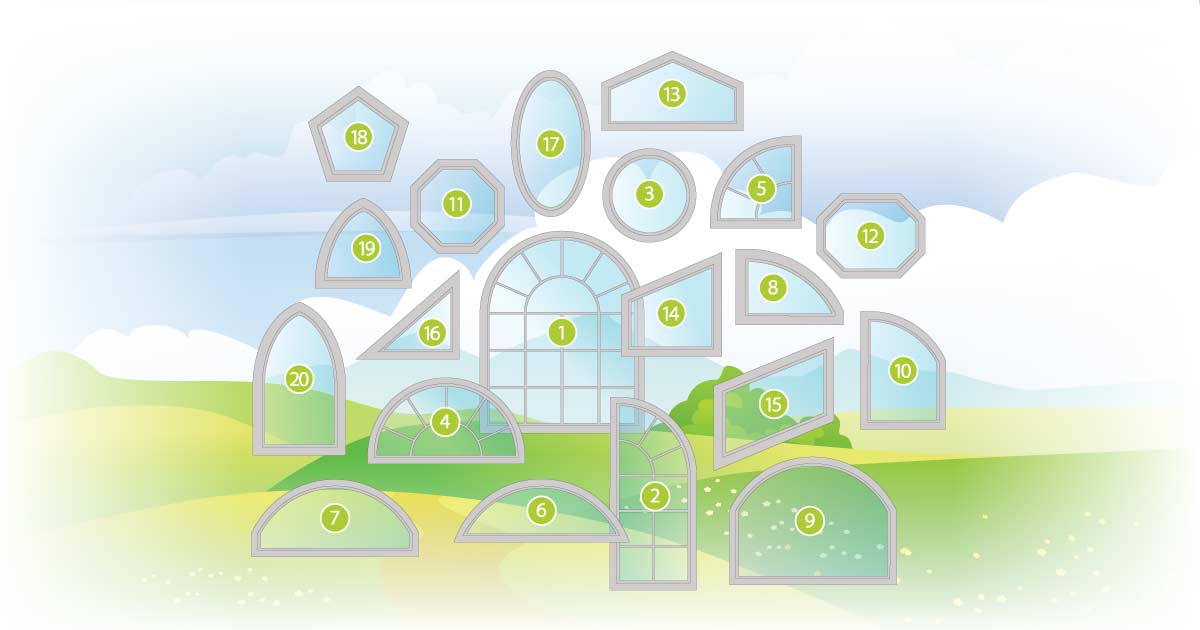 Most window manufacturers offer a plethora of custom window shapes (architectural windows) to replace existing windows or accommodate new home window installations. Check out our window shape diagram.
What is an Energy Star Energy Rating?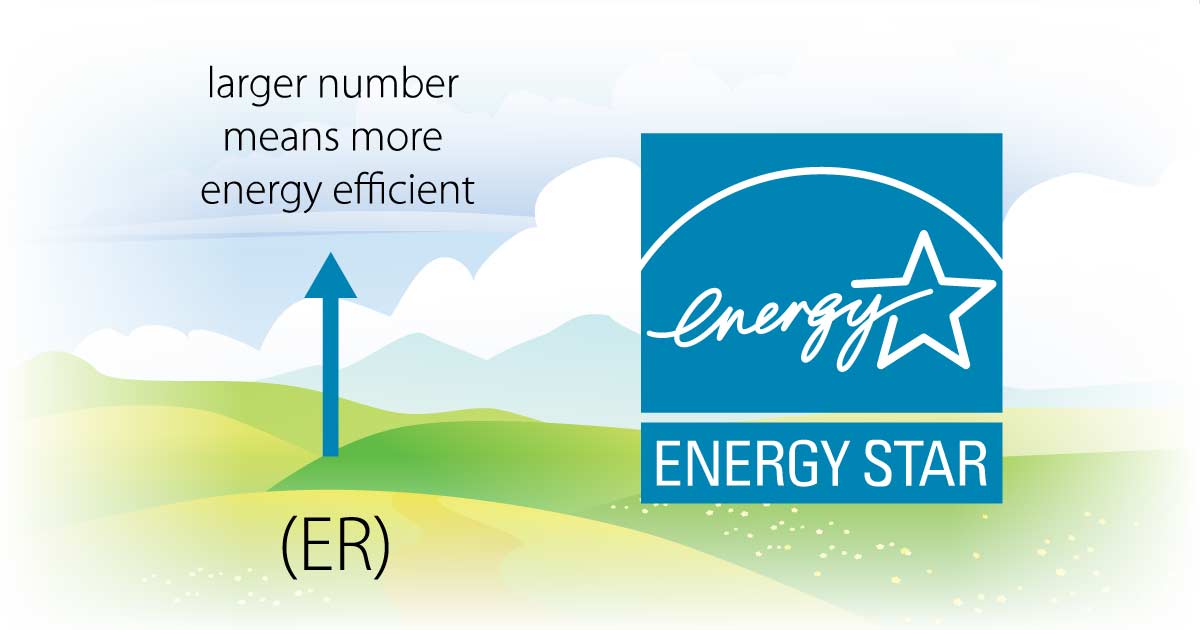 Although windows and doors do not consume energy, they can be a significant source of energy loss. If you are buying windows with energy efficiency in mind, then the ER will help you make standardized window product comparisons.
Having trouble reading window ratings?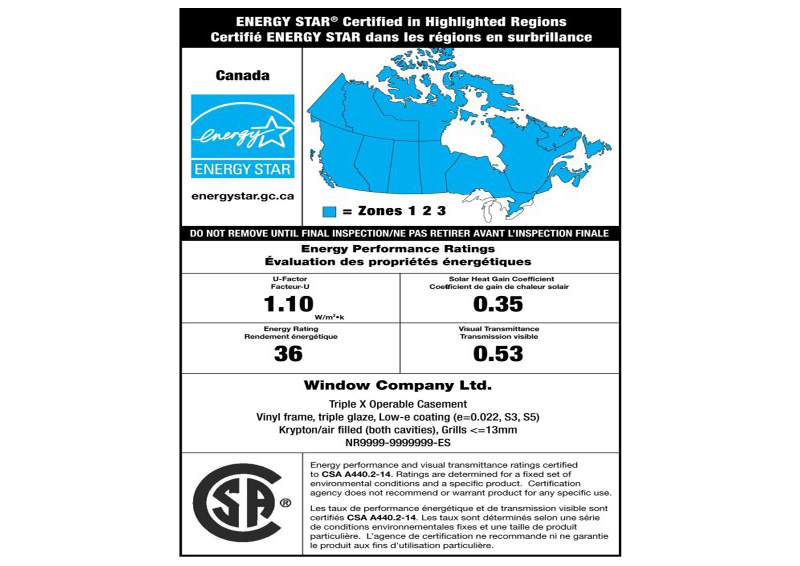 Reading window and glass ratings are easily confusing, sometimes the high number is better and sometimes the lower number is better. Here are a few tips to help you out.
What are Energy Star climate zones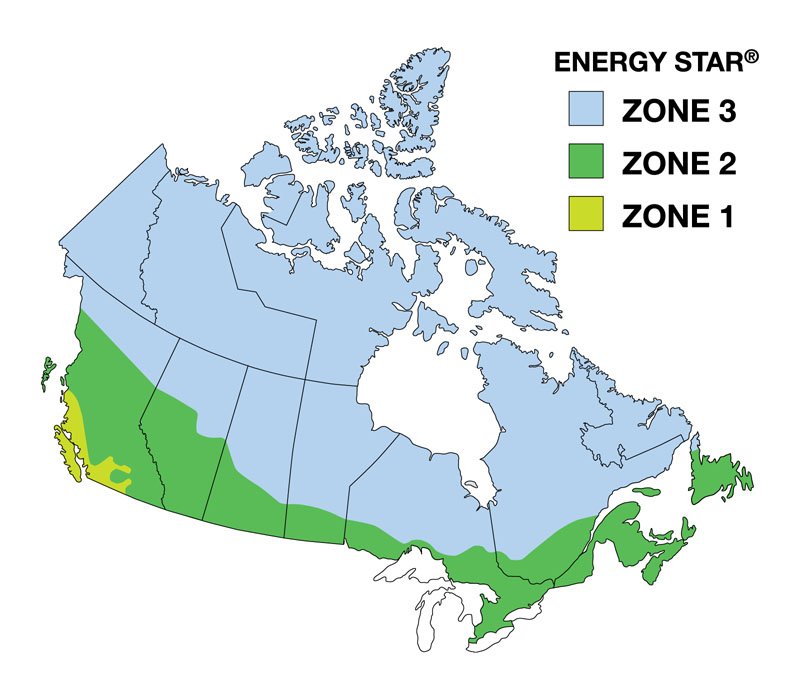 ENERGY STAR qualified products in Canada can be classified into 3 climate zones. To qualify for a zone, a product must meet a minimum set of specifications. But to maximize energy cost-saving efficiency, there are other factors to consider.