Blog > Category Post > Posted: 2019-Nov-18, Updated: 2020-Sep-29
Bayview Windows - Small Business Week Award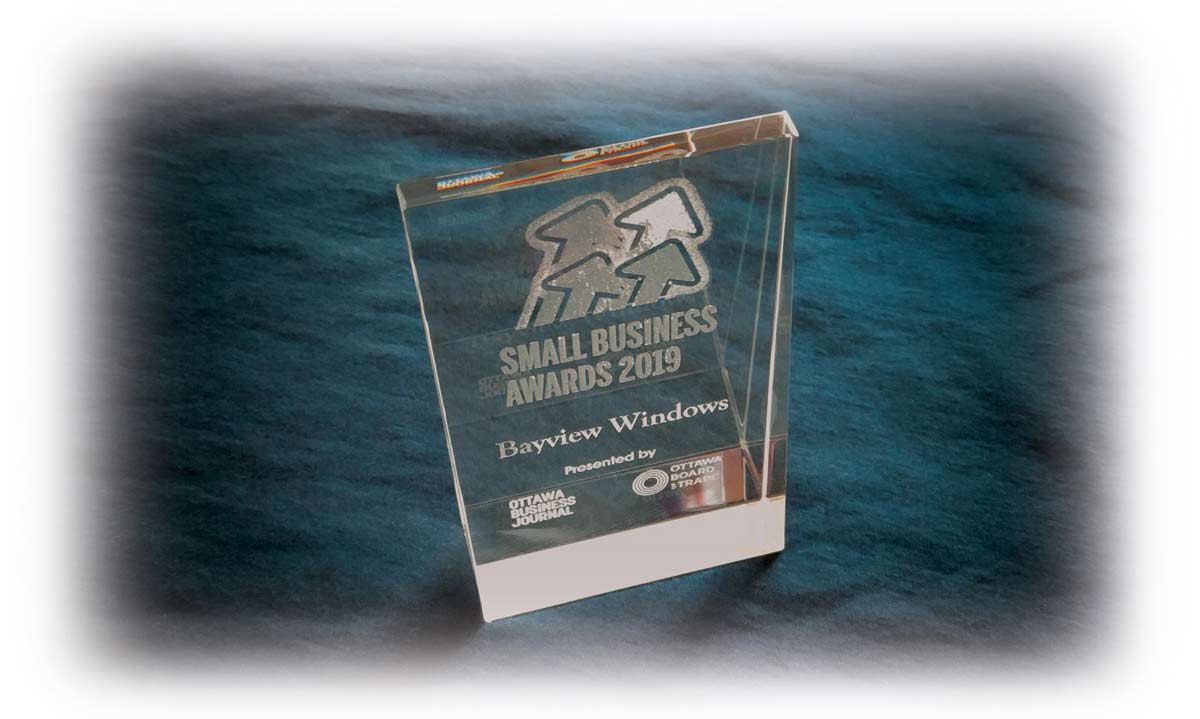 From October 20th to October 26th, 2019, thousands of Canadian small business owners came together to celebrate, learn, and network with other entrepreneurs. As part of the celebration, the Ottawa Business Journal and the Ottawa Board of Trade took a day to celebrate the little guys by sponsoring Ottawa's inaugural Small Business Awards - honouring companies in the Ottawa area with fewer than 10 employees and a success story to tell.
Recipients were divided between Ottawa's East and West ends, and included professional service firms, business services, retail stores and manufacturing.
Bayview Windows is very proud to announce that we were among one of the winning teams to receive a Small Business Award for 2019.
Here are a few points that we attribute our success to:
We are a family-run company in business for over 25 years.
We strive to be the authority on window, door and garage door installations in the Ottawa and surrounding areas, providing insightful information and advice to help our customers get the best value, best solution and best price.
We provide a lifetime labour warranty on all installed products.
We actively communicate with our customers to ensure absolute customer satisfaction with both the products that we offer and the installation services we provide.
We are so committed to customer satisfaction that we provide a "lifetime labour warranty" on everything that we install. This includes all material and labour costs.
We encourage customers to contact Rob (the owner) if they have any issues or concerns about any part of the business process.
We have a BBB a+ rating.
We also provide after business hour appointments to work around our client's busy day.
Customer feedback through, Google Reviews, HomeStar, Yelp and BBB tell us that we are making our customers happy and provides insight into where we may need improvement.
Got questions?
If you would like more information about Bayview Windows, our sales, services and products. Contact Us.