Blog > Category > Posted: 2018-Jul-15, Updated: 2021-Mar-14
Update - Green Ontario Fund Window Rebate Program (cancelled June 19th, 2018)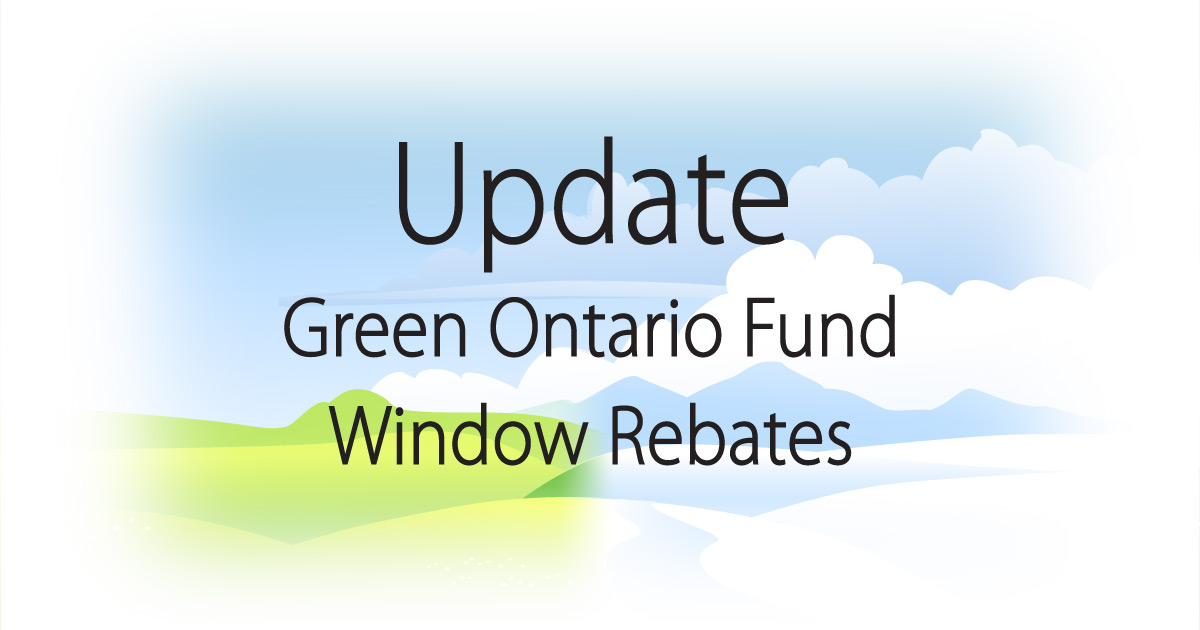 In December 2017 a window rebate program was announced by the Ontario Green Ontario Fund (Paid for with proceeds collected from the Ontario Carbon Tax). Unfortunately, the funding was terminated by the Ontario Government on June 19th, 2018.
All signed customer orders that qualify (contract signed before June 19th) for the rebate will be honoured by the Green Ontario fund up until November 30th, 2018. Bayview Windows is committed to completing all window orders qualifying for the rebate and has hired the necessary resources to ensure the completion of these projects. If you have any questions or concerns, please contact us.
BUYERS BEWARE - A company called "Ontario Green Savings" - Is not part of the "Green Ontario Fund", and most likely had nothing to do with installing free thermostats or issuing free home energy efficiency reports that were provided by the Green Ontario Fund.
Related topics