Blog > Category Post > Posted: 2021-May-19, Updated: 2021-Jun-01
Infographic - Window installation - What to expect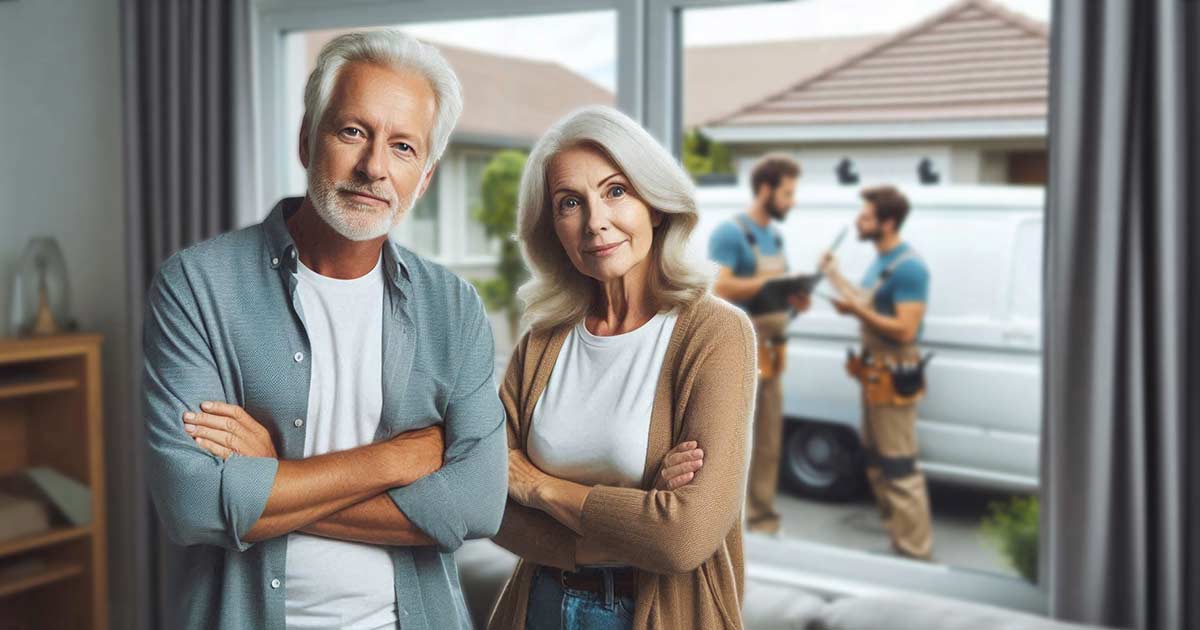 Buying windows is not always an easy decision… and what should be a very simple process, can be more complicated than most of us would care to deal with. To help put your mind at ease, and so you know what to expect, you'll find the typical steps and procedures that are required to get you through the entire process.
Contact
After researching prospective installation companies - it is a good idea to request quotes from at least 3 candidates (by phone or website form). This will help you get the best price, products, service and schedules available as well as help you get a better understanding of what's available in a window product.

Once contact is made, your coordinates will be passed on to a window expert who will call you to set up an appointment to discuss your requirements and to make initial measurements for quoting purposes.
Consultation & measurements
Discuss what you want and don't want (energy efficiency, UV protection, privacy, colours…).

Don't be afraid to ask questions - no question is a dumb question.
List all your concerns (will your blinds, shutters window treatments still fit).
Ask about inside and outside finishing options and costs involved.

Name your rooms - tell your consultant (this will ensure that you are both on the same page for questions, ordering and window placement).
Trust your gut, if you want a certain type of window (for example a hung window or sliding window, but the window expert recommends a casement, ask why they are making that recommendation - some brands do not offer all window types).
Make sure the windows you'll be ordering are all the same brand, not all windows are made alike and subtle differences may be noticeable after installation.

The quote
Some companies/sales personnel will offer on-the-spot quotes, while others will go back to the office and take the time to ensure that you are quoting exactly what you are looking for (there are so many glass configurations available).

If your intent is energy efficiency, then all your windows should have the same energy efficiency ratings, no matter what type of window you are ordering.
If the quotes do not include energy-star window ratings and specifications, ask for them - price differences from one company to another are often hidden in the details.
If you have any questions or concerns, be sure to point them out, don't assume anything.

Deposit and ordering
Most installation companies will require a 15% to 25% deposit to secure an order.
Once the deposit has cleared your order will be placed.
Be sure to read the terms and conditions in the quote and ask questions that may be of concern to you.

Scheduling
Scheduling is dependent on many factors including market demand, government incentives and continuous bad weather.
Most companies follow a queue that is base on a first-come, first-serve basis.

In Ottawa, permits are not required for contracted window replacement, so permit requirements won't slow down the process.

Potential delays
Weather is often the biggest contributor to installation day delay, it can set the installation day back days or and sometimes even weeks.
Most window companies will provide a rough idea as to when an installation will occur, they typically will not provide exact details until they are certain that they can meet their proposed dates (usually a week in advance).
No matter whom you are purchasing your windows from, the manufacturing of windows is also influenced by consumer demand, facility capabilities, supply-demand and industry incentives.

Preparing for installation day
Turn off the window and door security, remove security devices, or have a specialist remove/reinstall them for you.
Make room for any required equipment (ladders, workbenches…) Keep in mind most of the required cutting will be done outside.
Decide which doors can be used (that you feel most comfortable with for home access).
Find a safe place for your pets, where they will not be bothered by installers.
Ensure that children are away from the work area.
Installation day
If weather is very windy or rainy, or snowy (winter installation) there is always a possibility that the installation will be cancelled. Your installer will usually call the day before the installation if it looks like there may be a problem.

When the installer arrives, they will typically introduce themselves and then take a quick tour of the rooms to get an understanding where all the windows are going.

Before they start work, the installation team will prep the project area with protective coverings.

Depending on the size of the crew, the weather… As a general rule, only one window is removed and replaced, at a time.

Until a window is removed, the installer won't know if there are underlying issues that may need attention.
Installation plan
Replacement window installation is a messy job and it is easier and more efficient if the installer starts at the top floors and works their way down.
The installer will typically suggest a structured order for the installation.
If there are any preferences to the order, you should inform the installer before they start the process.

Protection
Prepare for the Mess: The installation crew will work as carefully and cleanly as possible, but replacing windows is an unavoidably messy job.

The installer will typically lay down carpeting or other protective materials in your home drop cloths in your yard or over your garden. This will help catch dust and debris and make clean up much quicker.
Removal of old window
The installation crew will remove each window and inspect the opening hole framing for leaks and rot.
If issues should occur, your installation expert will assess the situation and explain a process that will produce the best results.
If materials need to be replaced, you will be appraised of any issues and informed if there will be any additional cost associated.
The frame will then be prepped and made ready for installation.

Installation
Windows are usually replaced from the outside, however, some situations may require them to be installed outside.

Generally speaking, there will be one installer working on the outside and one on the inside.

They will put the window in place then, using shims on the bottom and side will position the window to adjust to plumb and level.

The sides and bottom of the window will be screwed in as per the manufactures specifications.

Low expansion foam insulation will be injected between the wall frame and window frame.
The inside trim (usually pre-primed in white) and outside capping treatment will be put in place.

Caulking will be applied to both the interior and exterior of the window.
The installer will typically leave all labelling on the windows, so you can cross-check their specifications.
Window cleaning is generally left up to the homeowner.

Inspection
After your windows have been installed, perform a walkthrough with your installer.
Test all operational windows to make sure they are working correctly.

Windows should sit flush again the wall with no gaps.
Note any deficiencies (scratches, broken glass, difficult operation…)

Cleanup and disposal of old windows and waste materials
Once all the work has been completed, tarps will be removed and all waste materials will be collected and disposed of.

Your old windows will also be properly disposed of by your contractor.

Settlement of the final bill
When all the work is complete, including the cleanup, it is typical for the installers to request the balance due.

Warranty package
Once you have approved all the installed windows and settled your account, it is typical for the window installation company to hand over a warranty package.
How did you do on your warranty? Finding the best warranty.
Summary
Upgrading your windows and doors is a great opportunity to improve the energy efficiency in your home, but there are lots of things to think about. When talking to your window consultant, be sure to explain what you are trying to achieve - they'll provide excellent advice to help you choose a product style and brand that's just right for you.


If you would like to know more about our window and door products, give us a call or send us a request for more information. Better still, schedule an appointment and come in and see our products for yourself. We'd be happy to answer all of your questions. Contact Us.
Related Blog Stories