Blog > Category Post > Updated: 2020-Mar-17
Free exterior colour!!!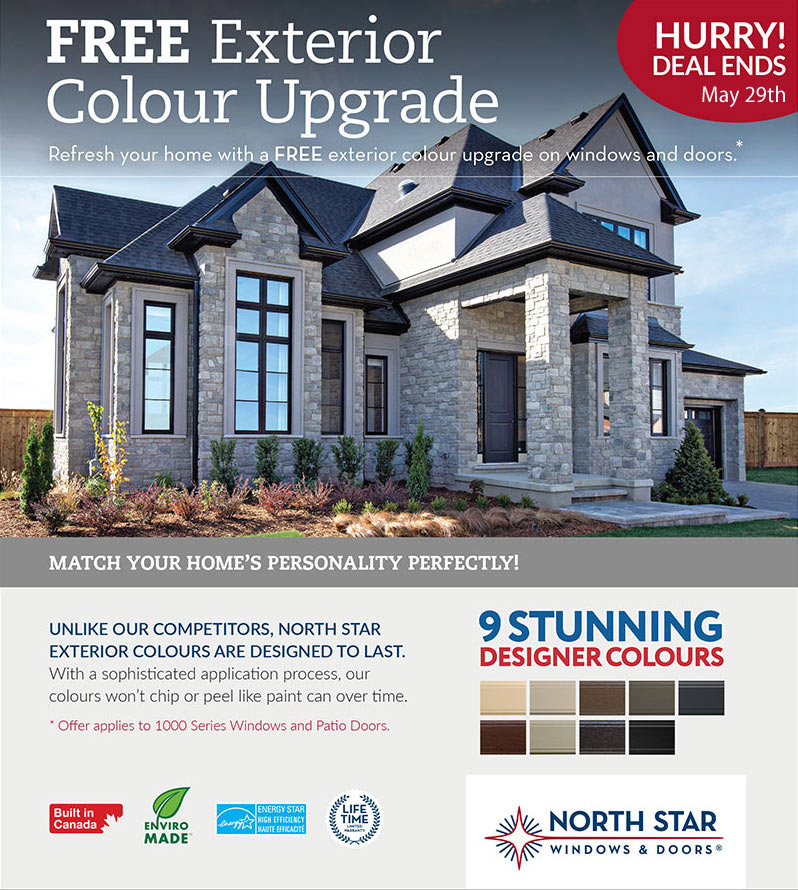 Thinking about changing your exterior window colour? Your timing couldn't be better.
Spring is here, and so is the North Star windows free exterior colour event on series 1000 vinyl windows. North Star's colour windows are different, the colour is laminated onto the vinyl surface rather than painted, and the finish is guaranteed for 20 years.