Requests for quotes
We are accepting RFQs which will be placed sequentially in our quoting queue. For the safety of all involved, our in-home quoting will be subject to a screening process. If you or any member in your home faces a compromised immune system, please advise us beforehand, as we may be able to prepare your quote remotely.
Our employees have been instructed to use a mask, sanitize their hands, and wear gloves (upon request) before entering a home to take measurements and while addressing questions.
Installations & scheduling
In-home quoting and the scheduling of installations are subject to a screening process before entering a home. We have communicated best practices for protecting customer and employee health, and have issued masks, hand sanitizers, latex gloves and cleaning supplies to our employees.
We have also encouraged our staff to wear masks and gloves in customers homes when requested by the homeowner.
Showroom appointments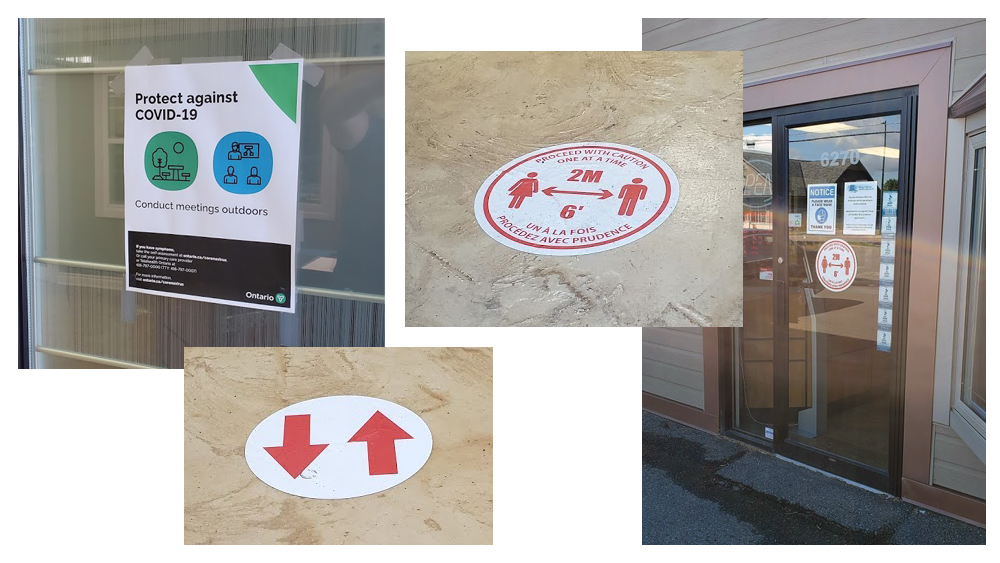 For the safety of staff and customers, showroom appointments should be scheduled by request, walk-ins are allowed, but, priority will be given to people with appointments and visitors that are already in the showroom.
For everyone's protection:
We have an automated temperature reading machine at the door. Persons with elevated temperatures are not permitted in the showroom.
We have a limit on visiting persons allowed in the showroom (appointments recommended).
Hand sanitizer and masks available at the door (masks are mandatory).
Physical distancing is required from all showroom occupants.
On-site sanitation involves the cleaning of door handles, displays and bathroom facilities.
Plexiglass partitions have been placed in high contact areas to separate staff and visitors (reception and meeting rooms).
Policies and Procedures
We have policies and procedures in place for our employees and contractors that conform to the standards set out by the Government of Ontario and the Infrastructure Health & Safety Association (IHSA) regarding:
Monitoring and ensuring the good health of our staff
Reporting employee illness

Tracking workforce activity

Encouraging staff meetings outdoors
Moving forward
We are continuing to monitor the COVID-19 situation and will be making updates as required.
We wish good health and safety to all our customers, employees, partners, and their families.
Thank you for your business, patience and consideration as we try to keep up with the demand for our products and services.
Rob Fenn, President, Bayview Windows.