Blog > Category Posts > Patio Doors
Piecing together your best
replacement patio door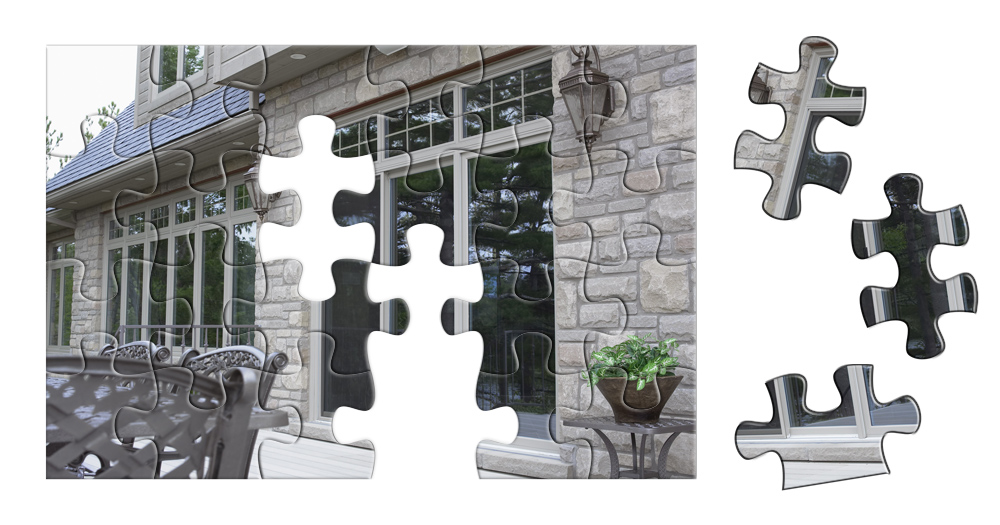 If you are thinking about replacing your patio door or looking to install one in a new home, there are plenty of patio door options and considerations to think about. Whether you're motivated by aesthetics, functionality, security, energy-efficiency or costs, this article will help you purchase exactly what you are shopping for.
The anatomy of a vinyl sliding patio door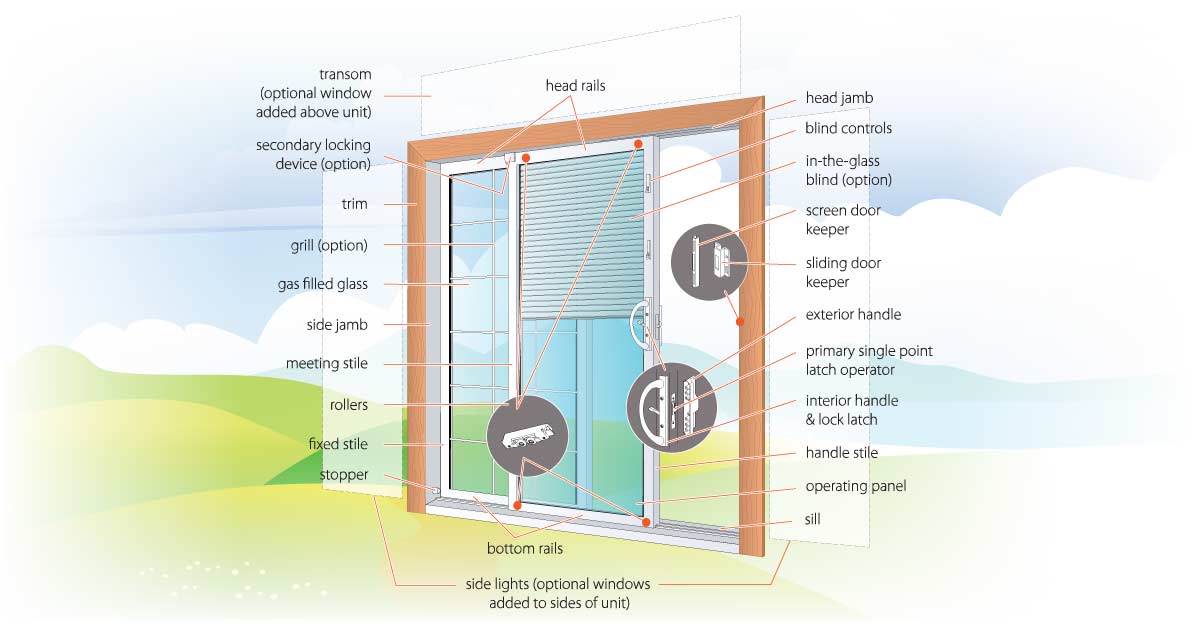 When looking at vinyl sliding patio doors, there are lots of options to choose from, this diagram labels most of the common components of a patio door.
What's to know about buying vinyl sliding patio doors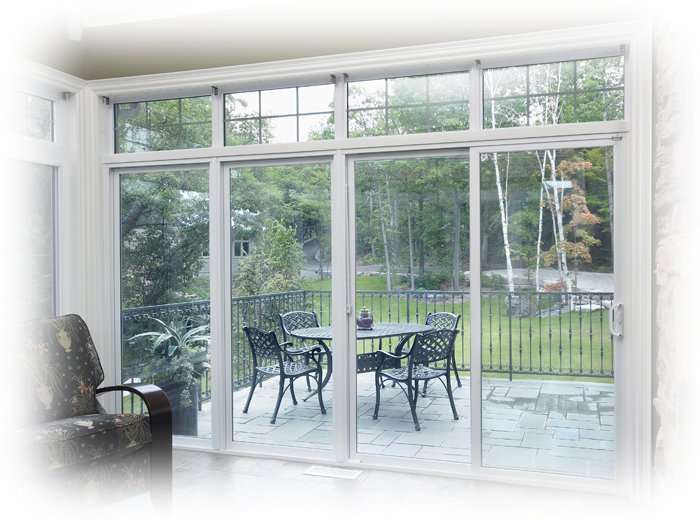 The same technology that has evolved vinyl windows over the last 10 years, has also evolved vinyl sliding patio doors. There's so much more to offer in sliding door options to make maintenance easier, make doorways safer and more secure. And increase the aesthetics in your home. Here's a quick guide to what you should know when buying vinyl sliding doors.