A conveinient & flexible financial solution that works for you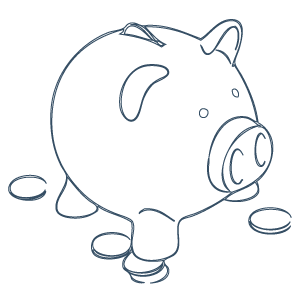 Our Bayview - Home Trust financing program offers amortizations for up to 15 years, with unsecured, convenient monthly payments and rates as low as 0%.
Direct debit can be made from the financial institution of your choice. Plus you can pay-down or pay-out your windows at any time without penalty.
On-the-spot financing
for Bayview Windows & Doors
Apply to pre-qualify for credit for your next window or door project with Bayview Windows & Doors. This service is offered through our financing partner Home Trust.
Available to qualifying applicants, our financial partner, Home Trust offers flexible financing solutions to match your lifestyle.
Need more information?